Discover more from The Pick and Roll
We're all about Aussie hoops. Independent, objective analysis and commentary. Insightful narratives built around Australian basketball. Read about our men and women in the NBA, WNBA, NCAA, Europe, national teams, NBL, WNBL, NBL1, prospects and more.
Over 2,000 subscribers
EuroView: The Top 5 Aussie Men in Europe
Ranking Australia's best players in Europe so far this season was a tough task, and it was the most difficult at the top of the chart. The top two players play in strong European leagues and as invaluable parts of their respective sides. Both players have claims on the top spot; however there can only be one atop the rankings.
---
The Top 5 Aussie Men in Europe
1 | Brad NEWLEY | Herbalife Gran Canaria (Spain)
Brad Newley has enjoyed a great campaign for Herbalife Gran Canaria in the Spanish ACB and gets the nod as Australia's best player in Europe so far this season. Performing well in arguably Europe's toughest league (Spanish ACB), it was in the Eurocup competition where he shined brightest.
Newley has averaged 10.8 points, 3.4 rebounds and 0.9 assists across all competitions this season and was a key factor in Gran Canaria's undefeated run through the Eurocup regular season on their way to a 15-1 overall record. Newley has relished the challenge of the Eurocup, shooting a super-impressive 48.8% from three-point range compared to just 30.6% in the Spanish domestic league. The ability to step up and rise to the occasion as the competition and pressure increases is a trait of quality player, enabling him to keep improving over the years.
Newley has been able to not just compete, but excel amongst Europe's best teams and will look to do battle with giants such as Unicaja and Real Madrid in the playoffs, with Gran Canaria currently sitting in 8th position. Coming off an ankle injury, he will look to keep up his great form this year and push Gran Canaria deep into the playoffs. Newley and Broekhoff's stats were not too different, with Broekhoff taking a large advantage in the rebounds category. Yet it was Newley's role in Gran Canaria's Eurocup campaign and position in a slightly stronger league that had me select him as the number one Aussie in Europe to date this season.
https://www.youtube.com/watch?v=ORJDHvRiPEg
---
2 | Ryan BROEKHOFF | Besiktas Integral Forex (Turkey)
Ryan Broekhoff was named a Turkish All-Star and has clearly experienced his best year to date as a professional, averaging 10.8 points, 6.1 rebounds and 1.6 assists in 29 minutes per game through 29 matches this season. Broekhoff has been a focal point of the Besiktas Integral Forex offense and has delivered with efficiency, shooting 49.3% from the field and a red-hot 47.3 % from three-point range. He is ranked 11th in efficiency rating in the Turkish Basketball League (TBL) with a 15.6 rating and is one of the league's elite shooters, ranked 10th for three-point shooting percentage.
Broekhoff was crucial to Besiktas' run into the group stages of the Eurocup while also helping guide Besiktas to 7th position in the TBL with a 10-9 record, despite a somewhat difficult and inconsistent year with coaching staff. What makes him so valuable to Besiktas is his versatility as shooting is not his only talent. Broekhoff can get out and run the floor, hustle for boards and also handle the ball, while he is an above average rebounder for his size and position.
Broekhoff's production on a quality European team combined with his recognition as an All-Star, show the calibre of player he is and the well-deserved position as Australia's second best player in Europe this season. With Besiktas looking to re-sign Broekhoff, he will have the ability to cement himself as one of Europe's premier shooters and make a claim as Australia's best player in Europe.
https://www.youtube.com/watch?v=t8bqtcm_49o
---
3 | Chris GOULDING | CAI Zaragoza (Spain)
Despite his inconsistent season, CAI Zaragoza's Chris Goulding has been one of the Aussies standing out in Europe this season. Goulding has played at a very high level in his first year in Spain, earning a spot in the starting rotation and averaging 10 points, 2 rebounds and 1.3 assists in 37 Eurocup and ACB games. Goulding has torched defenses on occasion, going off for 25 points against Brose Baskets Bamberg and scoring in double digits in 21 contests.
With Zaragoza sitting in 9th position in the ACB and contending for a playoff position, Goulding has had to earn his minutes. Goulding's shooting has let him down at times throughout the year and he struggles to make an impact outside of his scoring, although that is really all he is asked to do. Recently he has had a poor run with form, scoring in double digits just once in five matches. Again, this is where his lack of diversity can hurt him; when his shot is not falling it is difficult for him to get involved in the game and make an impact.
For the season, Goulding has however been able to do what he is paid to do, and that is to score and be an offensive threat. All in all it has been a fantastic first season in Europe for Goulding thus far and improvement can be expected over the coming years.
https://www.youtube.com/watch?v=c5d_8FnNOrc
---
4 | David ANDERSEN | ASVEL Lyon Villeurbanne (France)
ASVEL Lyon Villeurbanne's David Andersen has once again made valuable contributions in yet another strong year in Europe. The veteran has had an up and down year, impacted by injury and a changing roster. ASVEL have experienced an average year thus far, knocked out of the Eurocup in the regular season and placed 10th in the Fench Pro A League.
Andersen's minutes have fluctuated throughout the season and his output has suffered as a result. In 20.8 minutes per game, the big man has averaged 9 points, 4.6 rebounds and 1.2 assists across 29 matches. Andersen has struggled shooting the ball this season, with a career-low field goal (39.6%) and three-point shooting percentage (36.8%).
It has been a challenge for Andersen to adapt his game in his first year playing for ASVEL, finding it difficult to get open looks despite the volume of shots he is taking. If Andersen can find his shooting stroke he will be an asset to ASVEL in their chase for a playoff position, forcing them to find more minutes for him. Andersen will be looking to get some continuity in his game and shooting stroke in the remainder of the season.
https://www.youtube.com/watch?v=d39qK85694Y
---
5 | Nathan JAWAI | MoraBanc Andorra (Spain)
The gap between the top four and the 5th best Aussie in Europe is substantial this season. Nathan Jawai was the best of the rest as it were.
'Outback Shaq' has found this season tough, most recently playing for MoraBanc Andorra in the Spanish ACB after parting ways with Euroleague team Galatasaray Liv Hospital Istanbul due to financial issues. Jawai has played 27 games this season and has averaged 3.8 points, 1.9 rebounds and 0.3 blocks in limited time on court. Since moving to Andorra, Jawai has seen his minutes double and his output improving to 5.8 points and 2.9 rebounds in 9 games. A slight on Jawai has been his woeful shooting since his move, connecting on just 40% from the field which is just far too low for a big man who lives within three feet of the basket.
Jawai does however have the potential to be a starter in the ACB, or at least a heavy rotation player. He will have the opportunity to do so in Andorra, if he can utilise his talent and harness his aggression and size. Jawai proved in his stint with FC Barcelona that he can play amongst Europe's best and he will be able to prove it in the second half of the season.
---
Honourable Mention
Daniel DILLON | CSM Oradea (Romania)
Daniel Dillon was close to the number 5 spot, although the weakness of the Romanian League is ultimately what held back the CSM Oradea floor general. Dillon has had a great season, averaging 13.4 points, 5.7 rebounds, 6.8 assists and 3.4 turnovers in the domestic league. However, the fact that Oradea failed to win a match in the EuroChallenge and his high turnover number ruled him out of consideration.
You can find a full list of all the Australian men playing in Europe HERE.
---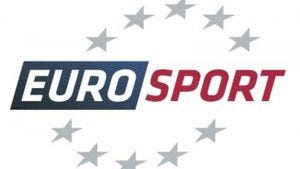 Eurosport Australia via Foxtel provide exclusive coverage of Euroleague and Eurocup basketball.
We provide you the schedule for all the games broadcast this coming week.

Divided into two groups of eight teams, this stage is a round robin format with each team playing a total of 14 games. The best four teams will advance to the playoffs and continue their pursuit of the 2014/2015 Euroleague title!
Friday, 27 February
6:45am LIVE: Maccabi Electra Tel Aviv (ISR) vs Panathinaikos Athens (GRC)
Saturday, 28 February
4:00am LIVE: CSKA Moscow (RUS) vs Fenerbahce Ulker Istanbul (TUR)

6:00am LIVE: Anadolou Efes Istanbul (TUR) vs Laboral Kutxa Vitoria (ESP)

Having recently completed the last 32 round robin format of the competition, the Eurocup season has reached the thrilling knockout phase made up of the 16 teams who still survive. The knockout ties are decided using a home and away format, with the overall culmative score determining the winner of the round. Teams put it all on the line as they continue their pursuit of the 2014/2015 Eurocup title.
Wednesday, 4 March
3:45am LIVE: Zenit St Petersburg (RUS) vs Khimki Moscow (RUS)

6:30am LIVE: Paris Levallois (FRA) vs PGE Turow Zgorzelec (POL)
Thursday, 5 March
5:00am LIVE: Brose Baskets Bamburg (DEU) vs Lokomotiv Kuban Krasnodar (RUS)

8:30am DELAYED: Valencia Basket (ESP) vs FC Bayern Munich (ESP)
* Times are subject to change. Times and Dates are AEDT. See http://tv.au.eurosport.com/ for details.