Discover more from The Pick and Roll
We're all about Aussie hoops. Independent, objective analysis and commentary. Insightful narratives built around Australian basketball. Read about our men and women in the NBA, WNBA, NCAA, Europe, national teams, NBL, WNBL, NBL1, prospects and more.
Over 2,000 subscribers
EuroView: Newley lights up Goulding in Spain
David Andersen returned from injury in France this week while Chris Goulding and Brad Newley went head-to-head against each other in the Spanish ACB.
Boomers Brad Newley, Aleks Maric and Chris Goulding faced off in Spain this week, with Brad Newley out to prove a point against his fellow Australian Boomers team-mate. Newley would go on to score 17 points to guide Herbalife Gran Canaria to a comfortable victory over CAI Zaragoza.
Whilst both teams were troubled in the paint, Gran Canaria was on fire from behind the arc, finding the open man and scoring from deep at will (15/26 3PT). This really was the difference, as the interior defense of both teams proved to be formidable throughout the contest and players found it difficult to get high percentage looks. Newley was representative of this, connecting on just 4/10 on two-point attempts and 2/3 from three-point range. Though Goulding failed to match his counterpart, he managed to contribute 7 points (0/3 FG), all of which came from the charity stripe (7/7 FT) alongside 4 rebounds in 23 minutes. It was a clear sign of Goulding's will to attack the rim and ensure he is a threat from all angles on the court.
Both Aussies had positive aspects to their game, yet failed to piece together a complete performance although Newley was indeed very good. As for Maric, he had almost no impact on the match in 14 minutes on court. Maric provided 1 point and 3 rebounds in what was a good amount of court time for a player low on the depth chart. The win really was worth two to Gran Canaria as they climbed to seventh with an 18-15 record while Zaragoza fall behind with a 17-16 record in 9th position.
https://www.youtube.com/watch?v=s0Mdysj4Ons
MoraBanc Andorra's run of good form came to an end with a disappointing 65-74 loss to 12th ranked Rio Natura Monbus Obradoiro. Nathan Jawai's Andorra was ice-cold from the field, shooting just 35% and did well to stay in the game despite the poor shooting. Obradoiro controlled the match from start to finish, never letting Andorra get too close following the first quarter in which they opened up a 7 point lead. Whilst Andorra troubled the visitors in the paint, they couldn't convert at the charity stripe, shooting just 20/30.
Jawai had an indifferent performance for Andorra, playing just 12 minutes and scoring 8 points and 3 rebounds. However Jawai did concern the opposition in the paint, earning several trips to line to finish 6/10 from the free-throw line. The challenge doesn't get any easier, as next week they face second ranked FC Barcelona.
https://www.youtube.com/watch?v=IbYolX6k9Vc
David Andersen returned to action for ASVEL Lyon-Villeurbanne as they recorded an expected, yet important, 77-71 victory over Paris-Levallois. In a game lacking polish and finesse, it was the sheer grit of ASVEL that ensured victory, displaying desperation when getting to the rim (19/28 FT).
Both teams struggled to shoot from deep and finish around the rim as a result of solid team defensive setups. Andersen returned from injury with a solid performance, contributing 7 points and 5 rebounds in 18 minutes off the bench. His return will be well received as they missed his impact off the bench and will be hoping they can get ahead of the pack with three teams tied on 14 wins in equal fourth.
---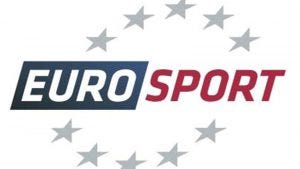 Eurosport Australia via Foxtel brings to you exclusively all the Eurocup and Euroleague action!
Here is the Eurosport Australia TV schedule for the next week!

The 2015 Euroleague Final Four has been won and done, with Spanish side Real Madrid crowned champions!
Watch a replay of the final on Eurosport Australia as per the schedule below:
4:30pm: Wednesday, 20 May 2015
* Times are subject to change. Times and Dates are AEST. See http://tv.au.eurosport.com/ for details.

The 2015 Eurocup Finals were won by Khimki Moscow over Australian Brad Newley's Herbalife Gran Canaria 2-0.