EuroView: Newley and Goulding exit the Copa del Rey early
The teams of prominent Australians in Europe had a tough week. Ryan Broekhoff tried to lead his team through a rough patch in Turkey to no avail, while two other Aussies played in the Spanish knockout tournament, the Copa del Rey and were knocked out early.
CAI Zaragoza's time in the Copa del Rey was short lived, losing to eventual champions Real Madrid 85-73 in the first round. Chris Goulding's Zaragoza headed into the game as heavy underdogs and displayed fighting spirit from the start to open up a 4 point lead at the main break. However Real Madrid dominated the third quarter 30-15, forcing Zaragoza to make changes and implement a 2-3 zone defense in the last period. It was not enough. Despite holding Real Madrid well on offense; Zaragoza just couldn't bridge the gap to their more fancied opponents.
Goulding performed well in limited minutes for Zaragoza, scoring 12 points with 1 rebound in 16 minutes. He provided an outside threat, going 3/5 from three-point range and hit vital shots throughout the match. Real Madrid's offense was operating at its efficient best and created issues for the Zaragoza defense throughout the night. Madrid was getting good looks for the majority of the match and shot 62% from the field and 41% from three-point range.
https://www.youtube.com/watch?v=CcUr0adGBkk
Fortunately for Zaragoza they were able to redeem themselves in their following Spanish ACB match against the 17th ranked Montakit Fuenlabrada. After a tight first quarter, Zaragoza stepped up the intensity on both ends of the court to outrebound Fuenlabrada 37-22. Zaragoza ran out the match easy victors in the end, 86-69.
Zaragoza's zone defence covered the court well and held Fuenlabrada to 7/23 shooting from three-point range and effectively shut down passing lanes. Unfortunately Goulding was relegated to coming off the bench for the match-up. He would finish the contest scoreless, going 0/4 from beyond the arc and contributed 2 rebounds and 2 assists in his 14 minutes. It certainly is not the ideal role for Goulding, yet following his side's resounding victory it may take a while for him to earn back his spot in the starting lineup. On the flip side, it was a very important victory for Zaragoza, moving them up to 7th spot and one win closer to clinching a playoff berth.
https://www.youtube.com/watch?v=2kcsNR-MyW8
Brad Newley's Herbalife Gran Canaria also earned a place in the Copa del Rey as hosts of the tournament but also in their own right, sitting in 7th place on the Spanish ACB table. The home support was not enough for Gran Canaria though, going down to FIATC Joventut 74-67. Both teams were unsettled by the intensity to begin with, and despite Gran Canaria gaining the early ascendency, it was Joventut who settled into the game first. Joventut began to get easy buckets in the second quarter, going into the half-time break 6 points in front.
However the game had a couple of twists to come, as Gran Canaria lifted their game to a new level and played tremendous basketball, winning the third quarter 25-14. Yet Gran Canaria could not sustain such a high level of play and Joventut rebounded in resounding fashion, going on multiple runs in the final quarter to stage a dramatic comeback and turn a 5 point deficit into a 7 point win. It was indeed a lost opportunity for Gran Canaria at home to push for the Copa del Rey crown. Newley was a solid, yet slightly rusty in his return game from injury. He provided 8 points in 17 minutes, whilst also taking three trips to the charity stripe and going 6/6.
https://www.youtube.com/watch?v=1INhmQtiKag
Newley did however find some form in Gran Canaria's next game against league leading Unicaja Malaga. The result went as expected, with Unicaja getting the win 77-68 at home. Gran Canaria were more than competitive for the majority of the match, with a second quarter lapse their undoing. It was on offensive master class from Unicaja at times, handing out 21 assists and getting to the line at will. Gran Canaria lacked the interior defense needed and the ball movement of Unicaja constantly caught Gran Canaria out of position.
On the positive side, Newley took another step towards returning to full form, scoring 10 points on 10 shots and collecting 3 rebounds and 1 assist in 25 minutes. The result is that Gran Canaria continues to sit in a playoff spot in 8th and have the unenviable task of facing the Copa del Rey Runners-up FC Barcelona in the next round.
https://www.youtube.com/watch?v=DMQwnaX4TPI
Over in Turkey, Ryan Broekhoff was the leading scorer for Besiktas Integral Forex when they lost their 7th consecutive Turkish Basketball League (TBL) contest to 15th ranked Tofas Bursa 65-72. Besiktas is currently on a rapid downward spiral, having lost their coach and 9 of their last 10 matches.
Broekhoff continued to be a shining light for the hosts, scoring 16 points on 11 shots including a very good 4/8 from behind the arc. He also chipped in 7 rebounds and 1 assist in his 33 minutes on the court, although it did little to fend off the challenges of lowly Tofas, who rose to the occasion to secure just their 7th victory of the season.
Besiktas went down early in the first half, but came back in the third quarter to cut the lead from 12 points to 5. Both teams were attacking the basket with frequency, but what really hurt Besiktas was their failure to capitalise at the line. Besiktas got to the free-throw line a staggering 38 times, only managing to convert 25 attempts. The play of Besiktas was somewhat sloppy, with stagnant and poor ball movement. It was indeed a good sign for Besiktas that they had the presence of mind to realise their shots weren't falling and try to attack the rim. However, in a month where nothing has gone their way, it was no surprise they failed to convert so many opportunities. The only way for Besiktas to move forward is to put their turmoil in the past and to try to get back to their early season form, which really was very good.
David Andersen produced his best performance in quite some time for ASVEL Lyon-Villeurbanne in their thrilling 79-80 victory over Chalon-sur-Saone in the French Pro A League. In just 20 minutes, Andersen came off the bench to contribute 17 points (6/10 FG), 3 rebounds and 2 assists.
ASVEL left it late to make their charge in the match, overcoming a 7 point margin with a 16-24 final quarter. ASVEL were most impressive with their aggression and ability to get to the rim. Constantly pressing and prodding the defense and forcing errors, they ended up owning the charity stripe, shooting 27/28 compared to Chalon's 15/17. It was a well-rounded performance for ASVEL, making good choices with the ball in hand and shooting very well for the entirety of the contest. They also took an important advantage on the boards, outrebounding Chalon 43-31.
For Andersen it was a much-needed performance, rediscovering his form from previous years and displaying his full capabilities in the paint and from three-point range (2/2 3PT). The victory was vital for ASVEL, with such a tight competition, the win catapulted them from 12th to 7th place, as they head into an easier match against 17th ranked SO Maritime Boulogne.
---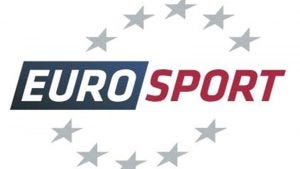 Eurosport Australia via Foxtel provide exclusive coverage of Euroleague and Eurocup basketball.
We provide you the schedule for all the games broadcast this coming week.

Having recently completed the last 32 round robin format of the competition, the Eurocup season has reached the thrilling knockout phase made up of the 16 teams who still survive. The knockout ties are decided using a home and away format, with the overall culmative score determining the winner of the round. Teams put it all on the line as they continue their pursuit of the 2014/2015 Eurocup title.
Wednesday, March 4
3:45am LIVE: Zenit St. Petersburg (RUS) vs Khimki Moscow (RUS)

6:00am LIVE: Paris Levallois (FRA) vs PGE Turow (POL)
Thursday, March 5
5:00am LIVE: Brose Baskets Bamburg (DEU) vs Lokomotiv Kuban (RUS)

8:30am DELAYED: Valencia (ESP) vs Bayern Munich (DEU)

Divided into two groups of eight teams, this stage is a round robin format with each team playing a total of 14 games. The best four teams will advance to the playoffs and continue their pursuit of the 2014/2015 Euroleague title!
The game of the week is the contest between Greek superpower Panathinaikos who take on the might of Spain in FC Barcelona. This is a game not to be missed for fans of basketball with both teams loaded with talent. Both teams are fighting for a place in the top 2 in Group E so it is sure to be a spectacle worth watching before heading off to work or school.
Friday, March 6
5:00am LIVE: Fenerbahce Istanbul (TUR) vs Nizhny Novgorod (RUS)

6:45am LIVE: Panathinaikos Athens (GRC) vs FC Barcelona (ESP) - Game of the Week
Saturday, March 7
5:00am LIVE: Galatasaray Liv Hospital Istanbul (TUR) vs Real Madrid (ESP) – featuring Aussie Aleks Maric
* Times are subject to change. Times and Dates are AEDT. See http://tv.au.eurosport.com/ for details.