Euroview: Newley goes out with a bang
The last of the Aussies wound up their European campaigns as David Andersen, Brad Newley and Aleks Maric were all knocked out of their respective league's playoffs.
Herbalife Gran Canaria were bundled out of the Spanish ACB playoffs with relative ease by league-leaders Real Madrid in two straight games. Though, it was not for lack of trying on the behalf of Australian Boomer Brad Newley, playing one of his best games of the season despite the blowout game 1 loss.
Newley contributed 20 points (53% FG), 5 rebounds and 2 assists in 26 minutes. as Gran Canaria were rolled 71-101. Newley was exemplary for the visitors in a match where too much was left to too few, with Real Madrid gaining control from the outset and coasting to the finish line. Another surprise performer for Gran Canaria was Aleks Maric, with 6 points and 4 rebounds in 15 minutes. Maric played a very sound game off the bench and played his role well on a day when not too many did. Real Madrid was expected to be far too talented and well drilled for Gran Canaria and that was true of both games.
https://www.youtube.com/watch?v=dJoRphwWWAM
Gran Canaria came out with some aggression in game two, leading by 1 after the first quarter and asking questions of the visitors. However Real Madrid slowly gained momentum, building a 3 point lead at the half and a 9 point advantage heading into the final quarter. Gran Canaria toiled in the final quarter to no avail, with Real finishing the match strong, 86-93.
It was a different match to game 1, with Real Madrid relying more on individual brilliance and isolation plays, as Gran Canaria managed to shut down the passing lanes. However they were still struggled on the boards, outrebounded 31-22. Unfortunately for the hosts, Newley couldn't repeat his heroic performance this time around, scoring 9 points (4/ 6FG) with 2 rebounds and 1 assist in 22 minutes. Maric backed up again with another solid performance, scoring 8 points (4/5 FG) and 1 rebound in 15 minutes. Gran Canaria performed to expectations this season and will look to build on their success in make the final of Eurocup and translate that to consistent ACB play next season.
https://www.youtube.com/watch?v=AcZywYNglK8
David Andersen's season is over after Le Mans sent ASEL-Lyon-Villeurbanne packing in game three of the quarterfinals. The deciding match started out as an even contest, with teams trading blows for the first quarter. However Le Mans blew the game open in the second quarter with superb defense, restricting ASVEL to 7 points and opening up a 15 point lead at the half.
ASVEL managed to wrestle back some momentum following the main break, closing the gap to 12 points heading into the final quarter. They pressed hard to make up the margin, playing quality basketball, yet were simply not good enough as Le Mans closed out the match 69-60.
Andersen played a significant role in game three, logging 28 minutes with American power forward Ahmad Nivins sidelined with injury. Andersen was serviceable with 10 points (30% FG) and 7 rebounds, though he struggled significantly from behind the arc (0/5 3PT). The inability of ASVEL to convert their opportunities from deep (6/22 3PT) and poor effort on the glass is what really cost ASVEL, as they were outrebounded 36-26.
The season will be one of regret and misfortune for ASVEL as injuries to key players curtailed their season, losing 2013 league MVP Edwin Jackson to FC Barcelona was indeed a big loss. Even with all the drama within the season, ASVEL were so close to clinching game one of the playoffs and that will linger in their minds during the off-season.
Next week: #TeamPnR's end of season top 5 players
---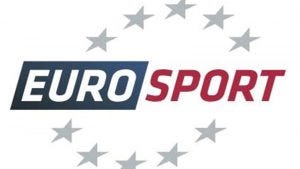 Eurosport Australia via Foxtel provides exclusive coverage of all the Eurocup and Euroleague action!

The 2015 Euroleague Final Four has been won and done, with Spanish side Real Madrid crowned champions!

The 2015 Eurocup Finals were won by Khimki Moscow over Australian Brad Newley's Herbalife Gran Canaria 2-0.