Discover more from The Pick and Roll
We're all about Aussie hoops. Independent, objective analysis and commentary. Insightful narratives built around Australian basketball. Read about our men and women in the NBA, WNBA, NCAA, Europe, national teams, NBL, WNBL, NBL1, prospects and more.
Over 2,000 subscribers
EuroView: Jawai finishes the season on fire
Nathan Jawai and Chris Goulding played their final matches for the season as their teams bowed out of the Spanish ACB race, while Brad Newley's Herbalife Gran Canaria advanced to the playoffs as did David Andersen's ASVEL Lyon-Villeurbanne over in France.
Nathan Jawai produced a dominant performance in MoraBanc Andorra's 84-74 loss to FC Barcelona. Jawai was the only Andorra player to score in double digits, delivering 16 points on 53% shooting from the field in a respectable loss.
The Boomers big man was putting up points in bursts, playing just 22 minutes and acting as a valuable presence in the paint for Andorra against the league's second ranked team. Andorra did well to stay in the match considering they were outrebounded 44-25 and 13-6 on the offensive glass. It was positive note to finish the season on despite dropping their last three matches. Before then, Andorra won seven of their last 13, losing to just two teams that missed the playoffs. It was a solid finish to the season after starting off the year with a 5-21 record. Andorra will be pleased with their progress in the second half of the year and will look to build off that in the off-season.
https://www.youtube.com/watch?v=l7TlNy89DwY
Herbalife Gran Canaria has qualified for the playoffs despite a surprise 84-75 loss to 13th ranked Movistar Estudiantes.
The match started off as a tight encounter, with Gran Canaria gaining the early ascendancy after the first quarter. However, a decisive second period gave Estudiantes a double-digit lead and they controlled the match from that point forward. Brad Newley was used sparsely, playing just 14 minutes and recording 4 rebounds whilst going 0/3 from the field. Fellow Australian Aleks Maric enjoyed a far better outing, able to provide 8 points, 5 rebounds, 1 steal and 2 blocked shots in 17 promising minutes.
As Estudiantes displayed a cohesive offense (17 assists) and finished well from three-point range (10/26 3PT). Gran Canaria failed to click as a team and had great difficulty from behind the arc (7/29 3PT). However, the result mattered little as Gran Canaria secured 8th place with an 18-16 record, above CAI Zaragoza (18-16) due to owning the head-to-head advantage.
https://www.youtube.com/watch?v=Eu6fglW2wQE
CAI Zaragoza recorded an unconvincing 72-65 victory over the relegated Gipuzkoa BC. The hosts took control early and played just well enough to ensure victory, but appeared flat for periods of the game. Chris Goulding had a quiet game to finish the season, scoring just 3 points with 2 rebounds and 2 assists in 15 minutes. Goulding was a non-factor as coach Joaquin Ruiz spread the minutes amongst the roster. For Gipuzkoa, New Zealand's Thomas Abercrombie poured in a game-high 23 points on 8/12 shooting including 4/5 from long-range.
Both teams struggled to score, which was as much a result of poor shooting as it was good defence really which made Abercrombie's performance stand out even more. Though they won the match, Zaragoza missed the playoffs, having lost twice to the equally ranked Gran Canaria.
https://www.youtube.com/watch?v=9jg6Eyqrd_Q
Playoffs have begun in the French Pro A League, with ASVEL Lyon-Villeurbanne splitting their quarter-final series with Le Mans 1-1 so far.
In game 1, the outcome came right down the final moments as Le Mans edged ahead 71-70 in an enthralling contest. Le Mans opened up a 10 point lead at the half, remaining in control until the final quarter at which point ASVEL made a final charge only to come up short in the dying moments. David Andersen played a limited role, adding 2 points and 1 rebound in 13 minutes.
In their second encounter, Andersen was able to provide a more productive 8 points and 2 rebounds in just 14 minutes. After trailing by 7 at the main break, ASVEL this time was able to mount a successful comeback. They rallied with a 25-16 third quarter to set up another thrilling final quarter. The final period went back and forth with a number of momentum swings, with ASVEL prevailing 74-68.
Both teams attacked the rim with great success, though both failed to capitalise on their opportunities with ASVEL shooting just 61% from the charity stripe, whereas the visitors converted 72% of their attempts. Both teams were playing stringent defence and quality playoff basketball that restricted open looks from outside the paint and forced both teams to take the ball the rim frequently. At the moment no team is asserting their dominance in a particular area and game 3 looks to be a tight and unpredictable encounter at Le Mans.
https://youtu.be/73kephtt82M
---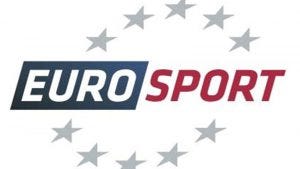 Eurosport Australia via Foxtel provides exclusive coverage of all the Eurocup and Euroleague action!

The 2015 Euroleague Final Four has been won and done, with Spanish side Real Madrid crowned champions!

The 2015 Eurocup Finals were won by Khimki Moscow over Australian Brad Newley's Herbalife Gran Canaria 2-0.