Discover more from The Pick and Roll
We're all about Aussie hoops. Independent, objective analysis and commentary. Insightful narratives built around Australian basketball. Read about our men and women in the NBA, WNBA, NCAA, Europe, national teams, NBL, WNBL, NBL1, prospects and more.
Over 2,000 subscribers
EuroView: Jawai comes up big in huge upset win
The Aussie men were a little quiet in Europe this past week, that is apart from big man Nathan Jawai who came up big in a huge upset victory in the Spanish ACB.
Nathan Jawai put in his best performance of the season for MoraBanc Andorra in one of the biggest upsets of the round. Lowly placed Andorra put in a spirited effort to defeat 5th ranked FIATC Joventut 67-82. Andorra was ahead after the first quarter, before a comeback by Joventut gave them a 4 point lead at the half. Andorra came out a new team after the half-time break, going on to win the next two quarters by 8 and 11 points respectively.
For Jawai, it was the performance Andorra had been hoping for. Jawai started and came up big with 14 points, 6 rebounds and 2 blocks in just 20 minutes on court. The Australian Boomer provided an interior presence in the paint on both ends of the court and his offence was essential to Andorra's success. Jawai's 14 points came from 6/9 shooting from the field and 2/2 at the charity stripe. It was only Andorra's 8th win of the season and their second consecutive win. It was also the second time this season Andorra has defeated their more fancied opponents in Joventut. Andorra now has opportunity to record their third straight win in their next match against last placed Montakit Fuenlabrada.
https://www.youtube.com/watch?v=4wBLhtSR3tc
Chris Goulding had limited opportunity in CAI Zaragoza's upset victory over Bilbao Basket. Goulding played just 15 minutes as Zaragoza defeated 3rd ranked Bilbao 76-64. In a surprising twist, Zaragoza controlled the game from the outset and the match from there on in, dominating the boards 39-26, yet played a game based on isolation plays and individual brilliance. Contrastingly, Bilbao passed the ball freely and set up many successful offensive sets as demonstrated through Zaragoza recording just 9 assists in comparison to 19 assists for their higher ranked opponents.
In the end, Zaragoza gave themselves more opportunities to score, with their rebounding providing so many extra scoring chances. The additional opportunities were of no help to Goulding as he scored just 5 points and 2 rebounds in his limited court time. It was another disappointing performance by his lofty standards; however the rest of his team delivered and has put them in a three-way tie for 6th with a 14-11 record.
https://www.youtube.com/watch?v=wY8Bi9t-2yE
Brad Newley experienced some mixed results over the past week. In the first leg of their Eurocup quarterfinal series against Pinar Karsiyaka Izmir, the home side Herbalife Gran Canaria managed to finish strongly to record a 76-66 win and earn a home and away series 1-0 lead. With an efficient game, Newley delivered 12 points with 3 rebounds, 1 assist and 1 steal in 27 minutes as he helped his side to a hard-earned win and improve their Eurocup record to an amazing 18-1 over the season and on the cusp of a semifinal berth. Excelling in the open court, it was Gran Canaria's transition game that earned them the victory ahead of their return encounter away from home.
Back in the Spanish ACB, Newley scored just 2 points with 3 rebounds in 20 minutes as Herbalife Gran Canaria were surprised by AJ Ogilvy's former club La Bruixa d'Or Manresa 75-81. Newley and Gran Canaria were both disappointing and experienced a big let-down after their Eurocup win. Newley was unable to connect from long-range, going 0/3 from behind the arc and Gran Canaria shooting 8/23 from three-point range as a team.
What was most disappointing for Gran Canaria was that they were poor when it counted, in the final quarter. Manresa outscored them 12-26 and took hold of the match, something Manresa has rarely managed all season. For a team that is contending for a playoff berth, they cannot afford to lose games against such lowly opponents, especially not when they have a comfortable lead throughout the game. Gran Canaria now sits in 9th after the defeat and two wins behind eighth place Laboral Kutxa.
https://www.youtube.com/watch?v=F7Pzgxn8zU8
Over in Turkey, Besiktas Integral Forex Istanbul accounted for Istanbul BSB 77-81 in a tense overtime contest. Throughout the match it was tough to predict a winner, with the tight play following the first quarter in which Istanbul opened up an 8 point lead. Besiktas eventually managed to overcome a 5 point margin going into the final term, tying up the match at the end of regulation before going on to record victory in extra time.
Ryan Broekhoff regained some of his fine form from earlier this season with 12 points, 6 rebounds and 1 assist in 31 minutes. Broekhoff's shooting was solid, yet not outstanding, going 5/11 from the field and 2/7 from three-point range. He was indeed a valuable contributor for Besiktas, playing a secondary role to Scottie Reynolds who went off for 26 points.
Reynolds was leading the charge for Besiktas as they sought to attack the rim and create opportunities (18/23 FT). This combined with their stringent defence was the key to the Besiktas victory despite their poor shooting (41% FG). They forced Istanbul into 19 turnovers and had them second guessing their offensive strategy. Besiktas now move on top of Banvit BK and into 6th place in the Turkish Basketball League.
ASVEL Lyon-Villeurbanne has continued their recent winning ways in the French Pro A League with a 79-67 victory over JDA Dijon Bourgogne and in the process extended their winning streak to four. The hosts were in fine form, with swift passing leading 22 assists compared to just 11 for Dijon. The ball movement led to many opportunities for ASVEL's slashing guards, with ASVEL finishing 20/21 at the line.
However it was a tough outing for David Andersen as he went just 2/6 from the field to record 4 points, 4 rebounds and 2 assists in his 14 minutes on the court. Andersen went just 0/3 from three-point range as ASVEL went 7/18 as a team. The win moves ASVEL up to 7th place on the league table but equal with 4th with a 14-11 record. Another win in their next match against 10th ranked Champagne Chalons-Reims will see them push towards a berth in the top 4 on the league table and a step closer to securing a playoff spot.
Daniel Dillon was one of five players to score in double digits for CSM Oradea as they powered to a 72-88 victory over BC Timisoara in Romania. Dillon was pivotal in a tight first half, leading Oradea from the front. With scores separated by a single point at the half, Oradea lifted their play dramatically, suffocating Timisoara on defence and piecing together their own efficient offence. Dillon was an integral part of the dominant second half, going on to finish with 16 points, 5 rebounds and 4 assists in 31 minutes. The win moves Oradea above Timisoara and into 7th place with a 13-11 record.
Rounding out this week's update is Helios Domzale's 77-73 upset win over Zlatorog Laako in Slovenia. Big man Majok Majok was back in the starting lineup and in good form, going close to recording a double-double with 8 points and 10 rebounds in 28 minutes in helping his side to a needed win over the 2nd placed Zlatorog. With the victory, Helios moves into 7th place and within 3 games of the top 4. Majok is 4th in the league in averaging 7.4 rebounds per game and with his return to form Helios is a chance to continue moving up the table.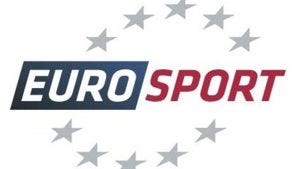 Don't miss all the Eurocup and Euroleague hoops action this week on Eurosport Australia via Foxtel who once again provide exclusive coverage of a select number of exciting games.
Here is the Eurosport Australia TV schedule for this week!

The Eurocup season this week enters the second leg of the quarterfinal knockout stages. The knockout ties are decided using a home and away format, with the overall cumulative score determining the winner of the round. Teams put it all on the line as they continue their pursuit of the 2014/2015 Eurocup title.
Look for Australian Boomer Brad Newley who will be in action for Herbalife Gran Canaria on Thursday against Turkish side Pinar Karsiyaka Izmir, already holding a 1-0 lead. A road win will ensure Newley's team a place in the semifinals.
Wednesday, March 25
4:00am LIVE: Banvit Bandirma (TUR) vs Paris Levallois (FRA)
Thursday, March 26
4:00am LIVE: Khimi Moscow (RUS) vs Valencia Basket (ESP)

5:45am LIVE: Pinar Karsiyaka Izmir (TUR) vs Herbalife Gran Canaria (ESP) - featuring Brad Newley

It is down to the final two groups of eight teams known as the 'Top 16', this stage is a round robin format with each team playing a total of 14 games. The best four teams will advance to the playoffs and continue their pursuit of the 2014/2015 Euroleague title!
Friday, March 27
5:00am LIVE: Fenerbahce Ulker Istanbul (TUR) vs Unicaja Malaga (ESP)

6:45am LIVE: Olympiacos Piraeus (GRC) vs Anadolu Efes Istanbul (TUR)
Saturday, March 28
5:00am LIVE: Galatasaray Liv Hospital Istanbul (TUR) vs Panathinaikos Athens (GRC)
* Times are subject to change. Times and Dates are AEDT. See http://tv.au.eurosport.com/ for details.