Discover more from The Pick and Roll
We're all about Aussie hoops. Independent, objective analysis and commentary. Insightful narratives built around Australian basketball. Read about our men and women in the NBA, WNBA, NCAA, Europe, national teams, NBL, WNBL, NBL1, prospects and more.
Over 2,000 subscribers
EuroView: Goulding explodes for 20 in 20
It was another good week for the Australian men in Europe, with a big upset win in Spain and another Aussie dominating off the bench in the Spanish ACB.
Chris Goulding exploded for 20 points in just 20 minutes in helping CAI Zaragoza earn a thrilling 106-109 win over Valencia Basket in the Spanish ACB. Despite coming off the bench, Goulding was an offensive force for Zaragoza, with his long-range shooting a clear highlight. Goulding was deadly from range, shooting 5/8 from beyond the arc and 7/12 from the field overall. The Australian Boomer was representative of the way the match was played, with high intensity, speed and lights-out shooting. Zaragoza as a team had a remarkable night, coming from 4 points down to produce a massive a 37 point final quarter that got them over the line.
Shooting as a whole was indeed crucial to Zaragoza's success, with the hosts spreading the floor exceptionally well and providing good spacing throughout the game. Valencia's defense was stretched as Zaragoza went 15/27 from three-point range and shot 69% from the field. However both teams took plenty of risks with ball in hand in the fast flowing match and were rewarded accordingly, with Zaragoza tallying 22 assists and 27 for Valencia. It was an important victory for Zaragoza as it brought them level with Valencia in 6th places with a 13-10 record.
https://www.youtube.com/watch?v=gWqGyQIl_5g
As the lone Australian left in the Eurocup (or Euroleague) competition, Brad Newley and Herbalife Gran Canaria travelled to Croatia to take on Cedevita Zagreb. The Australian Boomer was in outstanding form, connecting on 4/6 three-pointers on his way to posting a team-high 16 points with 1 rebound, 1 steal and 1 blocked shot in 28 minutes as the visitors came returned home with an 84-76 win.
The hosts were the better team early, making the most of the local support to open up an early 6 point lead. While they managed to hold on to maintain an advantage at the main break, the second half belonged to Gran Canaria. A 10-0 run in the third term that included a Newley triple did the damage, with the Spaniards able to hold off a late challenge by putting together a 13-0 run enabled them to prevail. With an 8 point head-to-head series lead, Gran Canaria host the return contest this week and a chance to progress to the quarterfinals.
At home in Las Palmas, Newley and Herbalife Gran Canaria came up against Copa del Rey runner-up FC Barcelona. Looking to make amends for their quick exit in front of their home crowd, the hosts started slowly but came back in the second half to take the win 76-70.
Barcelona opened up a 36-42 lead at the half on the back of sound ball movement and shot selection. In the second period Gran Canaria lifted to challenge the visitors, locking them down on defense and picking up their own offense. Gran Canaria closed out the final quarter 23-13 in a complete turnaround, with Barcelona struggling to make a basket against the stringent Gran Canaria defense. Barcelona's shooting let them down, connecting on 46% from the field and just 7/29 from three-point range. They also failed to effectively attack the basket and apply pressure on the opposing interior defence, getting to the line just six times for the entire match.
In 29 minutes, Newley contributed 4 points and 4 rebounds in one of his quieter games over recent times. As was the case with most players in the match, Newley failed to convert his scoring opportunities (1/8 FG) but managed to contribute defensively. Both teams were below their best on offense, although Gran Canaria will be happy to take the win and move on to their next match with Bilbao Basket and focus on moving up the league table and into a solid playoff position.
https://www.youtube.com/watch?v=abnd4RzY0_U
Still in Spain, MoraBanc Andorra has dropped nine of their last 10 games after their 89-74 loss to Laboral Kutxa. Nathan Jawai made a solid contribution in his role coming off the bench for Andorra, scoring 7 points with 3 rebounds in 8 minutes for the visitors. It was a game of two halves, with Andorra playing some competitive basketball in the first stanza until Laboral Kutxa shifted to the another level. The hosts applied pressure to 16th ranked Andorra and it worked effectively, inflicting Andorra's 17th defeat that now has them equal with last place after 23 games.
https://www.youtube.com/watch?v=hr9mfWlENpE
Besiktas Integral Forex Istanbul has broken their 7 match losing streak in the Turkish Basketball league with a 79-81 victory over fellow Eurocup nemesis Pinar Karisyaka. Whilst Besiktas recorded an important win over their 4th placed opponent, Ryan Broekhoff was quiet by the high standards he has set this season.
Broekhoff contributed 3 points and 5 rebounds in his 26 minutes and was a shadow of his usual self. Fortunately, teammates Scott Reynolds and JaJuan Johnson were able to step and fill the void with 17 and 11 points respectively. The match itself was full of momentum swings as each team took their time as the dominant force in the match.
In the beginning Karisyaka got out to an early 11 point lead, only for Besiktas to claw their way back into the match and lead by 4 points at the half. Besiktas went on to extend their lead to 13 with one-quarter to go, yet Karisyaka made a final charge in the last quarter. While they proceeded to win the quarter 21-10 it was not enough to topple Besiktas. Throughout the match the key difference was three-point shooting, with Besiktas on fire from behind the arc, shooting 15/22 compared to Karisyaka's 9/23. The win stops Besiktas' tumble down the rankings and ensure their spot in 7th place is secure for another week.
David Andersen and ASVEL Lyon-Villeurbanne won their second consecutive match in the French Pro A with an 89-65 victory over Maritime Boulogne. The match was never in doubt as ASVEL controlled the tempo of the match from the beginning, achieving a comfortable and expected victory over their lowly opponent. Passing was a key reason for the ASVEL victory, as they decimated the Boulogne defence time after time in recording 28 assists. ASVEL were also dominant on the glass, grabbing 34 rebounds in comparison to Boulogne's 21.
For Andersen it was a game in which he did what he was asked to do and was a solid contributor. He logged just 16 minutes and recorded 9 points, 5 rebounds and 3 assists in that time. ASVEL has started to build momentum on the back of two solid wins and that number should rise to three after their next match with bottom placed JL Bourg Basket.
Daniel Dillon was solid yet unspectacular in Romania this week. The Victorian scored 13 points with 6 assists and 3 rebounds in CSM Oradea's 98-95 loss to CSU Craiova. Dillon stood up at times in the hotly contested match, contributing in all facets of the game. Yet what was most impressive was that in a game with so much pressure Dillon didn't turn the ball over once, just the first time in 2015 that Dillon has had two or less turnovers. For Dillon to push his game to the next level, he needs to continue to work on this facet of his game. If he can just limit them like he did in this match, it will improve himself as a player and help Oradea greatly. Oradea could do with some help at the moment, as this was their 4th straight loss and they have fallen to 8th position with an 11-11 record.
---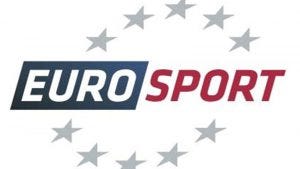 Eurosport Australia via Foxtel provide exclusive coverage of Euroleague and Eurocup basketball.
We provide you the schedule for all the games broadcast this coming week.

The Eurocup season has reached the thrilling knockout phase made up of the 16 teams who still survive known as the 'Eighth Finals'. The knockout ties are decided using a home and away format, with the overall cumulative score determining the winner of the round. Teams put it all on the line as they continue their pursuit of the 2014/2015 Eurocup title.
Wednesday, March 11
4:00am LIVE: Lokomotiv Kuban (RUS) vs Brose Baskets Bamburg (DEU)
Thursday, March 12
5:45am LIVE: PGE Turow (POL) vs Paris Levallois (FRA)

6:45am LIVE: Bayern Munich (DEU) vs Valencia (ESP)

8:30am DELAYED: Khimki Moscow (RUS) vs Zenit St Petersburg

It is down to the final two groups of eight teams known as the 'Top 16', this stage is a round robin format with each team playing a total of 14 games. The best four teams will advance to the playoffs and continue their pursuit of the 2014/2015 Euroleague title!
The game of the week has reigning Euroleague champions Maccabi Electra Tel Aviv taking on Spanish superpower FC Barcelona away from home. Maccabi and Barcelona are tied in 2nd place in Group E with 6-3 records. These two teams have met 34 times previously, with Barcelona holding a 21-13 all-time advantage in that series. The last time Maccabi won in Palau Blaugrana was in the 2005-06 regular season and this time around they will be looking to reverse recent history to moving into outright 2nd in the standings.
Maccabi can take confidence knowing that they defended their home court by just 2 points the last time these two teams met in their earlier Top 16 encounter. Look for Maccabi's star guard Devin Smith (15.4ppg) to lead the way for the visitors, however Barcelona's imposing center Ante Tomic (11.5ppg & 7.4rpg) will provide the home team with a presence in the paint.
Friday, March 13
5:00am LIVE: Galatasaray Liv Hospital Istanbul (TUR) vs Crvena Zvezda Telekom Belgrade (SRB)

6:45am LIVE: FC Barcelona vs Maccabi Electra Tel Aviv (ISR)
Saturday, March 14
4:00am LIVE: CSKA Moscow vs Anadolu Efes Istanbul (TUR)
* Times are subject to change. Times and Dates are AEDT. See http://tv.au.eurosport.com/ for details.