Discover more from The Pick and Roll
We're all about Aussie hoops. Independent, objective analysis and commentary. Insightful narratives built around Australian basketball. Read about our men and women in the NBA, WNBA, NCAA, Europe, national teams, NBL, WNBL, NBL1, prospects and more.
Over 2,000 subscribers
EuroView: Goulding delivers in huge upset win
Chris Goulding delivered the best performance as a collective by the Aussies in Europe this week. Almost all players had a significant impact, a period in which big man Aleks Maric made his debut for Herbalife Gran Canaria alongside Brad Newley.
In the Spanish ACB, Chris Goulding continued his recent superb form in CAI Zaragoza's stunning win over Unicaja Malaga. Goulding was a leader for Zaragoza in a tight contest, with the visitors prevailing 86-90. Playing clinical basketball, Zaragoza attacked the rim at all costs for periods of the game (25/30 FT) and took the right shot at the right time (22 assists), displaying composure that they have lacked throughout the season.
Unicaja were unable to penetrate the Zaragoza defence, content to bomb from deep (8/26 3PT). In what was arguably Goulding's best game for the year, he tallied 16 points, 5 rebounds and 4 assists in 29 minutes. The swingman was ultra-aggressive, slashing and driving to the rim repeatedly to earn a chance at the charity stripe (8/9 FT). Goulding forced himself on the game and made sure he had an impact, a trait which will be important for Zaragoza if they wish to make move up the ladder from 9th place.
https://youtu.be/pe7GdBOj9T8
MoraBanc Andorra and Nathan Jawai are quietly turning around their season from hell, recording a comfortable 89-65 victory over Balconesto Sevilla. Andorra started the season with just five wins from their first 21 games and has since won seven of their last 10.
As for the match itself, it was controlled by Andorra from start to finish and was a polished display, with stringent defense and a fluid offense that took advantage of their meagre opposition (22 assists). Jawai was in full force for the hosts, recording 16 points (7/11 FG) and 8 rebounds in just 20 minutes. At 120kg, Jawai has been using his weight in the post in recent weeks, averaging 21 minutes, 15.3 points (70.3% FG) and 5 rebounds in his last 3 games. Andorra will indeed have their form tested in their next match when they face league-leaders Real Madrid.
https://www.youtube.com/watch?v=FuqqwMpxHNA
Herbalife Gran Canaria recorded a strong 90-76 victory at home over Valencia Basket in what was Aleks Maric's debut. Gran Canaria controlled the game from the outset as both teams were comfortable shooting from deep and looking for the extra pass. Brad Newley played well within the tempo that Gran Canaria set, with 10 points, 3 rebounds and 1 assist in 23 minutes. The Australian Boomer put himself in the right spot time after time, finishing 4/5 from the field and 2/3 from behind the arc.
Newley was representative of the team's mindset as a whole, with Gran Canaria converting 15/30 three-pointers and showing a strong desire to exploit the visitors on the perimeter. It was an intriguing debut for Maric, scoring 2 points with 2 turnovers and 3 rebounds before fouling out in only 6 minutes of action. Following the result, Gran Canaria maintain their position in outright 8th place.
https://youtu.be/SyAVJl1wh1o
https://www.youtube.com/watch?v=NBBFYqjugIE
Over in Turkey, All-Star Ryan Broekhoff's Besiktas Integral Forex Istanbul put in a good performance against second placed Anadolu Efes, only to fall short 83-79 in overtime. With Besiktas ahead by 12 points after three scintillating quarters Anadolu Efes were forced to dig deep in the final term and that is just what they did. Tying the match up to force overtime and with the momentum on their side, Anadolu Efes ran over the top in a tight overtime.
It wasn't a memorable night for Broekhoff, with the Boomer converting just 2/8 from the field to finish with 7 points and 7 rebounds in 37 minutes. He struggled as Anadolu Efes controlled the perimeter and shut down key offensive threats for Besiktas. The loss sees Besiktas fall to 7th place on the league table, with three teams equal on 15 wins.
In other news, David Andersen missed another game for ASVEL Lyon-Villeurbanne as he continues rehab according to coach John-David Jackson. ASVEL played poorly in their second match without Andersen, going down 65-88 to JSF Nanterre.
---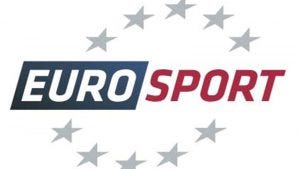 Eurosport Australia via Foxtel brings to you exclusively all the Eurocup and Euroleague action!
Here is the Eurosport Australia TV schedule for the next week!

The 2015 Euroleague quarterfinals have been completed and the Final Four has been set - here are the teams:
Real Madrid (ESP) vs Fenerbahce Ulker Istanbul (TUR)

CSKA Moscow (RUS) vs Olympiacos Piraeus (GRC)
The Final Four commences on 16 May 2015 Australian time and scheduled to be broadcast as follows:
Saturday, 16 May 2015
4:00am LIVE: Real Madrid (ESP) vs Fenerbahce Ulker Istanbul (TUR)
Sunday, 17 May 2015
1:45am DELAYED: CSKA Moscow (RUS) vs Olympiacos Piraeus (GRC)
* Times are subject to change. Times and Dates are AEST. See http://tv.au.eurosport.com/ for details.

The 2015 Eurocup Finals were won by Khimki Moscow over Australian Brad Newley's Herbalife Gran Canaria 2-0.