Discover more from The Pick and Roll
We're all about Aussie hoops. Independent, objective analysis and commentary. Insightful narratives built around Australian basketball. Read about our men and women in the NBA, WNBA, NCAA, Europe, national teams, NBL, WNBL, NBL1, prospects and more.
Over 2,000 subscribers
EuroView: Domi-Nate Jawai with season-high
Nathan Jawai dominated in Europe this week while Ryan Broekhoff also put in a fine performance while David Andersen was less fortunate after going down with an injury.
Jawai played a starring role for MoraBanc Andorra in their 81-76 victory over Asefa Estudiantes Madrid. Andorra recorded their 10th victory on the back of Jawai's season-high 21 points and 4 rebounds performance. Jawai played 24 minutes and terrorised the opposing defense with a dominant performance in the paint. He was efficient from the field (8/10 FG) although he failed to capitalise on his opportunities at the line, shooting just 5/10 from the charity stripe.
This is the performance Jawai has threatened to produce for the last few weeks and is a sign that he is gelling within the Andorra offensive setup. Jawai's recent good form has been in correlation with an improved Andorran outfit who have shown the potential to cause the odd upset if the opportunity presents.
https://www.youtube.com/watch?v=miMfAHHDwms
CAI Zaragoza has been decimated on the road by 6th ranked Laboral Kutxa. After an uneventful first quarter, Laboral Kutxa hit their straps winning the final three quarters and running out victors 73-45. There were few highlights for Chris Goulding's Zaragoza, with the team shooting just 28% from the field and playing loose and sloppy basketball. Zaragoza lacked polish and poise throughout the game and Goulding was no different, with the Boomer scoring just 3 points (1/7 FG) with 4 rebounds in 23 minutes. Zaragoza remains in a tight tussle for the final playoff spot, in 9th place with a 15-14 record.
https://www.youtube.com/watch?feature=player_embedded&v=zy632DdUVyg
An impressive 18 points and near double-double from Ryan Broekhoff could not help Besiktas Integral Forex Istanbul over the line, losing an overtime thriller to Eskisehir Basket 82-81. Besiktas had control of the game until a 17-10 final term charge from the hosts managed to tie the game up at the end of regulation, going on to edge out Besiktas in a tense overtime.
Broekhoff was important for the visitors with his 18 points coming on 13 shots (4/9 3PT), to go with 9 rebounds, 2 steals and 2 assists in 37 minutes. It was a typically very good performance from Broekhoff, with his knack from grabbing rebounds and shooting from downtown on display. Though it was a missed opportunity for Besiktas, they remain in a three team tie for 5th place with a 14-13 record.
Daniel Dillon's season came to a close as they were swept by Steaua CSM 86-91 in the third match of the quarterfinal series in Romania. Oradea put in another spirited display, only to fall short in the final minutes. For the third game in a row Oradea was not without chance of victory and Dillon was one of the main reasons. Oradea got out to an 11 point lead at the half, however the class of Steaua prevailed in the end. Dillon did his best with 17 points, 9 rebounds and 1 assist in 36 minutes and was the leader of the Oradea attack. Dillon did indeed put in a fine season for Oradea, averaging 14.3 points, 5.4 rebounds, 6.6 assists and 3.3 turnovers, however throughout the season he learned to control the ball and cut down dramatically on turnovers as the season wore on.
Over in France David Andersen could not continue his fine form as he played just 7 minutes following a suspected sprained knee. Despite losing Andersen, ASVEL Lyon-Villeurbanne went on to record a 64-60 victory over sixteenth ranked Entente Orleans. In a tight match, the talented ASVEL never really got out of third gear as they did what was required to win and continue to build momentum and belief in their squad.
Brad Newley was also prevented from playing in Herbalife Gran Canaria's 80-92 loss to UCAM Murcia. Newley bruised his knee in practice in the lead up to the game, with Gran Canaria taking a cautious approach on the eve of their first ever Eurocup finals commencing next week.
---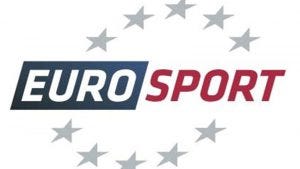 Don't miss all the Euroleague quarterfinals action on Eurosport Australia via Foxtel who once again provide exclusive coverage of the best leagues in Europe!
Here is the Eurosport Australia TV schedule for the next week!

The 2015 Euroleague quarterfinals are here! Each quarterfinal is a best of 5 series, of which they get underway this week with teams matched up as follows:
Fenerbahce Ulker Istanbul (TUR) vs Maccabi Electra Tel Aviv (ISR)

CSKA Moscow (RUS) vs Panathinaikos Athens (GRC)

FC Barcelona (ESP) vs Olympiacos Piraeus (GRC)

Real Madrid (ESP) vs Anadolu Efes Istanbul (TUR)
Here is the TV schedule for this week:
Wednesday, April 22
• 3:00am LIVE: Olympiacos Piraeus (GRC) vs FC Barcelona (ESP) • 4:45am LIVE: Real Madrid (ESP) vs Anadolu Efes Istanbul (TUR)
Thursday, April 23
• 4:45am LIVE: Panathinaikos Athens (GRC) vs CSKA Moscow (RUS)
Friday, April 24
• 5:00am LIVE: Olympiacos Piraeus (GRC) vs FC Barcelona (ESP)

We are now down to just 2 teams! Yes - it is time for the 2015 Eurocup finals!
Brad Newley and Herbalife Gran Canaria will take on Russian outfit Khimki Moscow for the 2015 Eurocup title.
The two-game finals series will be played on 25 and 30 April Australian time.
* Times are subject to change. Times and Dates are AEDT. See http://tv.au.eurosport.com/ for details.