Euroview: Broekhoff and Goulding eliminated from Eurocup
This week saw the conclusion of the Eurocup group stage and the end of road for Ryan Broekhoff and Chris Goulding in the international tournament. The injured Brad Newley's Herbalife Gran Canaria remains alive, and so does Aleks Maric's future at Galatasaray.
The conclusion of the group stages leaves 16 teams remaining and three teams that went undefeated during the group stages in Lokomotiv Kuban, Bayern Muenchen and Pinar Karsiyaka.
It was a big week for Besiktas Integral Forex and Ryan Broekhoff this week, with the Turkish powerhouse knocked out of the Eurocup and losing its coach in the process. Ahmet Kandemir resigned on Sunday following Besiktas' sixth straight loss in the domestic competition. It is understood that Besiktas has since offered the head coaching role to Olympiacos Head Coach Georgios Bartzokas who has rejected the offer. It was however a good week for Broekhoff with Besiktas looking to resign the All-Star to a new deal. Although, it is sure that Broekhoff will not have a lack of suitors following a career year in the Turkish Basketball League in which he averaged 11.4 points, 6.6 rebounds, 1.7 assists while shooting 47.4% from the field and 45.6% from three-point range.
Broekhoff did press his claim for a sizeable contract increase in Besiktas' final Eurocup match with the forward contributing 17 points, 4 rebounds and 1 assists in the 71-77 loss to Paris-Levalllois. With the winner to progress to the knockout stages of the Eurocup, the game was played with furious intensity. The match was a display of quality ball movement with both teams pushing the ball as they recorded 20 assists each and made plenty of errors as a result of the intensity and pressure. Besiktas produced a valiant performance, getting to the line frequently and creating issues for the opposing interior defence.
Besiktas gained an advantage at the line where they were 21/27, whilst Paris-Levallois converted just 6/10 at the charity stripe. Both teams struggled to shoot from behind the arc, with Broekhoff converting 4/9 from three-point range to lead the charge for the Black Eagles, as the rest of the side shot an appalling 2/19 from long range. This combined with a dominating 35 point, 11 point performance from Paris forward Sharrod Ford ensured a Paris victory and a showdown with Polish side PGE Turow Zgorzelec in the next round.
---
Besiktas sits seventh with tough road ahead
It was a different night but same result for Besiktas in their return to the domestic league, defeated on the road by 8th ranked Trabzonspor Basketbol 98-75. Besiktas were in trouble early and never managed to wrestle back the momentum with Trabzonspor controlling the game from start to finish. Trabzonspor outrebounded Besiktas 36-22 and were swift on offense, dishing out 21 assists. Besiktas were outscored in all four quarters and struggled to find a rhythm. They were at times slow on offense and played a very safe game with the ball in hand, with few turnovers (7) but also creating less opportunities (13 assists). The same could be said for Broekhoff, scoring 9 points on 3/9 shooting and gathering 5 rebounds in 33 minutes. In a worrying trend for the visitors, excluding Broekhoff they shot 3/16 from three-point range and have made just 6 of 50 three-pointers in their last 3 games. Besiktas now sit in 7th position with a 10-9 record and a tough match with 4th ranked Karsiyaka awaits on March 7.
---
Zaragoza finishes last, crumbles against Virtus Acea
It was also the end of the road in the Eurocup for Chris Goulding's CAI Zaragoza, finishing last in Group I with 1 win and 5 losses. Zaragoza ventured to Italy to face Virtus Acea Roma in their final match and came home empty handed with Virtus Acea running out easy victors 87-66. Virtus Acea showed that they were clearly a class above Zaragoza in all departments. They led from the outset and held the lead until the final buzzer. Virtus Acea made the most of their opportunities, shooting 17/17 at the line and impressive 14/28 from three-point range. Goulding was one of three Zaragoza players to score in double digits, with 11 point, 4 rebounds and 2 assists in one of the better performances for Zaragoza.
Zaragoza was however careless with the ball and couldn't handle the strong Virtus Acea defense, which forced 22 turnovers. After a 27-14 quarter from Virtus Acea the game was over and Zaragoza gave minutes to the bench players. Virtus Acea now head into a clash with Turkish side Banvit Basketbol having dropped just 2 games in the group stage.
Back in Spain, Zaragoza turned around their bad fortunes with a much needed 71-75 victory over UCAM Murcia. Both teams played a different style as Zaragoza relied on isolation plays and getting to the rim (18/24 FT), whilst UCAM Murcia were content to pass the ball and shoot from mid-range or long range. Goulding was driving and looking to score in his 21 minutes and resulted in five trips to the line, converting four. Goulding finished with 8 points and 3 rebounds on 2/8 shooting and appears to have lost minutes in the rotation, constantly playing between 20-25 minutes, having played 25-30 minutes a game for periods previously. It was however a positive performance for Zaragoza and ensures they move up to 7th place and a strengthened hold on a playoff spot.
https://www.youtube.com/watch?v=THx33WFDr-I
Gran Canaria stays afloat without Newley
Spanish side Herbalife Gran Canaria have continued their great form in the Eurocup, despite the absence of Boomer Brad Newley. Gran Canaria clinched top spot in Group H with a tight 83-88 victory over KK Buducnost. Gran Canaria won the match down low, scoring 62 points in the paint compared to just 32 for the hosts. Buducnost were admirable in defeat, holding Gran Canaria for most of the match and in key statistical areas. However, Buducnost were eliminated having won just one game in the group stage and finished last in the group. Meanwhile Gran Canaria will be hoping to have Newley back for their clash with Croatian side KK Cedevita Zagreb in the next round.
In other Spanish ACB news this week, AJ Ogilvy missed La Bruixa d'Or Manresa's 64-71 loss to Laboral Kutxa with tendonitis in his foot and will be day-to-day for the coming weeks.
Maric continues with Galatasaray Liv to the Turkish Cup
In the Euroleague, Aleks Maric was not a part of the Galatasaray Liv Hospital squad that was defeated by FC Barcelona 82-70. There was however good news for the big man. Despite the rumours, it appears Maric will remain with the side until at least March 1 and has re-joined the team and training. Head coach Ergin Ataman has stated,"We give one more chance to Aleks Maric to 1 March. He will come with us to Turkish Cup."
Maric will need to show something to prove that the strong Galatasary squad need him and that he will be an asset as they venture deeper into the season.
Euroleague Top 10 Plays of the Week
https://www.youtube.com/watch?v=0YLSs2HaR5k
---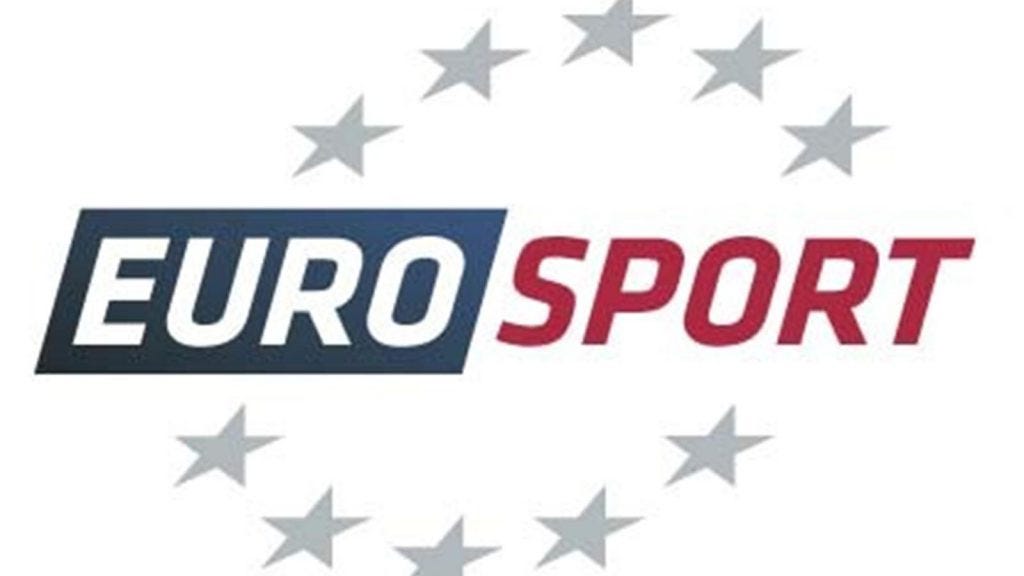 Upcoming game schedule (including replays) on Eurosport Australia
25/02/2015, 19:45-21:15 Euroleague FC Barcelona (Spain) v Galatasaray Liv Hospital Istanbul (Turkey)
25/02/2015, 21:15-22:45 Euroleague Panathinaikos Athens (Greece) v Crvena Zvezda Telekom Belgrade (Serbia)
* Schedules are subject to change