Discover more from The Pick and Roll
We're all about Aussie hoops. Independent, objective analysis and commentary. Insightful narratives built around Australian basketball. Read about our men and women in the NBA, WNBA, NCAA, Europe, national teams, NBL, WNBL, NBL1, prospects and more.
Over 2,000 subscribers
EuroView: Andersen shines in big win
It was a disastrous week for Aussies in Europe this week with big guns Brad Newley, Ryan Broekhoff and Chris Goulding all unable to perform to their usual lofty standards. It was left to David Andersen and an unheralded Aussie in Romania to carry the load.
David Andersen was the best performing Aussie in Europe this week, with the big man making the most of his opportunities off the bench for ASVEL Lyon-Villeurbanne. ASVEL were comprehensive in a 65-95 demolition of last placed JL Bourg, with their defense stifling their opponents time after time to completely shut Bourg out of the match. The visitors took the lead from the outset and never looked back, extending their lead in each subsequent quarter. The offense of ASVEL was free-flowing and systematically took apart Bourg's defense as expected, getting to the line freely and making Bourg pay as they went 21/24 at the charity stripe.
David Andersen - Courtesy ASVEL Lyon Villeurbanne
Andersen was one to take advantage of a deflated and weak Bourg squad, scoring 12 points and 3 rebounds in just 14 minutes. ASVEL players were finding Andersen in the right places, and it showed with the Australian Boomer shooting 4/7 from the field and 2/3 from three-point range. At the moment, Andersen's role is to provide an injection of offense off the bench and thus far he has been performing very well in this role. His versatility provides ASVEL with many options when he is on the court, however at the moment he is behind a few on the depth chart and battling to find minutes despite his quality play.
In Romania, Daniel Dillon was the most prolific of the Aussies in Europe this week, with the guard controlling the match for his CSM Oradea in a 104-97 victory over Pitesti. Dillon collected a double-double consisting of 16 points and 12 assists with 6 rebounds in a great performance that was the catalyst for the Oradea victory.
Dillon played with controlled aggression and was hitting guys in the right spot and not playing with his usual reckless abandon as he recorded just 2 turnovers. In fact in recent weeks it appears he has turned a corner in his play as he has had the ball on a string and played with great finesse in a game that was played at a great intensity and speed. The win snapped a four-match losing streak for Oradea and keeps them in 8th place with a 12-11 record.
Over in Spain it was a tough outing for Herbalife Gran Canaria and Brad Newley when they came up against 3rd ranked Bilbao Basket. Newley and Gran Canaria struggled from range and were defeated 90-74 by a clearly superior team. Newley had a bad day shooting the three-ball, plain and simple (0/6 3PT). He had some good looks at times, but his shots just weren't falling from behind the arc. In 27 minutes Newley contributed just 6 points, 1 rebound and 2 steals.
The game was however a tight contest in the first half, with Gran Canaria keeping the game close and pressing Bilbao. Slowly Bilbao managed to build a lead, driving to the lane (21/27 FT) and mixing it up on offense with fluid ball movement and team play. Bilbao showed why they are the number three team in Spain, and the difference between them and their 9th ranked opponents was clear. It was a costly defeat for Gran Canaria, as Laboral Kutxa now sits a game clear in 8th, although Gran Canaria will be looking to make amends in their next match against the lowly ranked La Bruixa d'Or Manresa.
https://www.youtube.com/watch?v=2P2bothzQgs
Chris Goulding also had a shocker in Spain this week, with the guard failing to score in CAI Zaragoza's 61 -66 loss to Estudiantes. It came down to the final quarter in a tense match that was plagued by poor shooting and lacklustre offense. The score was just 12-14 after the first term, with both teams failing to capitalise on opportunities and apply scoreboard pressure on the opposition. In the second quarter Estudiantes started to string some consistent plays together and took a 5 point lead into the main break.
As was the theme for the match, the next two quarters were tight tussles, each separated by a single point. However, in the clutch moments Estudiantes was just able to keep Zaragoza at bay and hold onto an important victory. Despite their poor shooting (22/56 FG), it was the offensive aggression that got Estudiantes over the line as they forced the game on the opposition by repeatedly attacking the lane and displaying fine ball movement throughout and record 17 assists.
For Goulding, the match was not one for the highlight reel. Goulding scored 0 points on 7 FG attempts and collected just 1 rebound in his 13 minutes. If Goulding's play continues at this level, he will find himself squeezed out of the already tight Zaragoza rotation. This match also shines the spotlight on Goulding's weakness, his one-dimensional play. When his shot is not falling Goulding must be able to lock down on defence or at least hustle for rebounds and steals. Goulding will be looking to give a better account of himself in their next match against the powerful Bilbao Basket squad.
https://www.youtube.com/watch?v=ZUxlYKkYYsk
Still in Spain, Nathan Jawai has played 17 minutes off the bench for MoraBanc Andorra in their 63-58 win over Iberostar Tenerife. 'Outback Shaq' scored 5 points, 4 rebounds, 2 steals and 1 assist in his time on the court. He provided a solid back-up for the Andorra big men and helped them to just their 7th win of the season and are now in 15th position on the league table.
https://www.youtube.com/watch?v=YeVjE_NC0_Y
Ryan Broekhoff had a less than stellar outing for Besiktas Integral Forex as they lost a thriller 64-65 to Galatasaray. In his 29 minutes on the court Broekhoff contributed 7 points, 4 rebounds and 1 assist. The Boomer's swingman struggled with his shot and also failed to get into scoring opportunities. He went 2/6 from behind the arc and just 2/7 from the field. This was the problem throughout the Besiktas line-up, with the team shooting just 37.5% from the field. However their opponents were not much better in what was a very sloppy match.
Galatasaray converted just 44% of their FG attempts, as both teams were overwhelmed by the opposition with ball in hand, as Galatasaray turned the ball over 15 times compared to 14 turnovers for the hosts. This was particularly a problem for Besiktas in the second quarter when they were held to a mere 7 points for the entire quarter. It was just another bad performance in a string of underwhelming displays for Besiktas, as they have lost 8 of their last 9 in the Turkish Basketball League and continues to under perform, having shown flashes of brilliance throughout the season.
---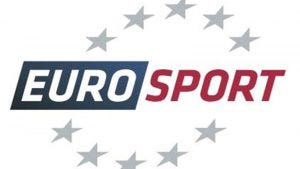 Eurosport Australia via Foxtel provide exclusive coverage of Euroleague and Eurocup basketball.
We provide you the schedule for all the games broadcast this coming week.

The Eurocup season this week enters the quarterfinal knockout stages. The knockout ties are decided using a home and away format, with the overall cumulative score determining the winner of the round. Teams put it all on the line as they continue their pursuit of the 2014/2015 Eurocup title.
Look for Australian Boomer Brad Newley who will be in action for Herbalife Gran Canaria on Thursday against Turkish side Pinar Karsiyaka Izmir.
Wednesday, March 18
6:45am LIVE: Valencia Basket (ESP) vs Khimki Moscow (RUS)
Thursday, March 19
4:00am LIVE: Unics Kazan (RUS) vs Lokomotiv Kuban (RUS)

6:00am LIVE: Paris Levallois (FRA) vs Banvit Bandirma (TUR)

7:45am LIVE: Herbalife Gran Canaria (ESP) vs Pinar Karsiyaka Izmir (TUR)

It is down to the final two groups of eight teams known as the 'Top 16', this stage is a round robin format with each team playing a total of 14 games. The best four teams will advance to the playoffs and continue their pursuit of the 2014/2015 Euroleague title!
Friday, March 20
5:00am LIVE: Anadolu Efes Istanbul (TUR) vs Nizhny Novgorod (RUS)

7:15am LIVE: Unicaja Malaga (ESP) vs CSKA Moscow (RUS)
Saturday, March 21
5:00am LIVE: Panathinaikos Athens (GRC) vs Real Madrid (ESP)
* Times are subject to change. Times and Dates are AEDT. See http://tv.au.eurosport.com/ for details.