Discover more from The Pick and Roll
We're all about Aussie hoops. Independent, objective analysis and commentary. Insightful narratives built around Australian basketball. Read about our men and women in the NBA, WNBA, NCAA, Europe, national teams, NBL, WNBL, NBL1, prospects and more.
Over 2,000 subscribers
EuroView: Andersen and Jawai on fire
David Andersen and Nathan Jawai are playing great basketball at the right time of year, stepping up for their teams as European basketball heats up and teams make their final push for the playoff berths.
In the French Pro A League David Andersen and ASVEL Lyon-Villeurbanne feasted on 13th ranked Pau-Lacq-Orthez in an absolute demolition. ASVEL fell behind early to the surprise of many, facing a 5 point deficit at the quarter time break. ASVEL came out of the break reinvigorated and the match went to script thereafter; ASVEL finishing with a 28-7 final term and a resounding 84-59 victory.
Andersen is in some fine form at the present time, scoring 18 points (6/10 FG), attacking the rim (4/4 FT) and providing a threat from deep (2/5 3PT). In just 25 minutes, Andersen also made his presence known on the boards, collecting 8 rebounds and proving himself to be a difficult match-up for his opponents. ASVEL have really hit form at the right time of the year, winning five of their last six, with just seven regular season matches remaining.
Over in Spain, Nathan Jawai is building momentum, and when Jawai builds momentum people take notice. Jawai's cameo role for MoraBanc Andorra in their 95-91 loss to Valencia was Jawai at his mercurial best. He provided an explosion of offence in his 18 minutes on the court, going a perfect 5/5 from the field and 4/4 at the charity stripe to record 14 points, 1 rebound and 1 assist. However, it wasn't enough as the heavily favoured Valencia held off a much improved Andorran outfit. Jawai has worked his way into the starting five and if he continues his efficient form it will be hard not to give the big man some valuable minutes.
https://www.youtube.com/watch?v=CTYnUVcdVUc
Still in Spain, Real Madrid has defeated Chris Goulding's CAI Zaragoza 74-80 in a very tight match. Favourites Real Madrid were restricted early before breaking free of the Zaragoza defence in the second quarter, going on to lead by 9 at the main break. Zaragoza played fine basketball in the next two quarters, winning both, yet still falling short.
Zaragoza was able to force their way into the contest with tight defence and a dominant presence on the boards. Unfortunately the output of Chris Goulding was not able to provide much help, playing just 10 minutes and scoring 5 points (1/4 FG) in what has been a rather disappointing way to close out what was a tremendous start to the season. Zaragoza now share 8th place with Brad Newley's Herbalife Gran Canaria.
https://www.youtube.com/watch?v=n1YWuPNUXNQ
Brad Newley and Herbalife Gran Canaria came from behind to record a thrilling win over Gipuzkoa 72-74. Gipuzkoa were hot from the outset, only to fall under the pressure-cooker of the fourth quarter. The visiting Gipuzkoa showed flashes of brilliance that caught Gran Canaria off guard but were unable to maintain the high level for extended periods of play against the talented Gran Canaria squad who have progressed to the Eurocup finals.
Newley came off the bench for Gran Canaria and struggled to make an impact, connecting on 2/7 from the field and just 1/6 from three-point range. In 16 minutes Newley managed to easily find shots within the offense, although it just wasn't his night, finishing with 6 points 1 rebound and 1 steal.
https://www.youtube.com/watch?v=5Cw2nP0avWw
Besiktas Integral Forex was surprised when 13th ranked Usak inflicted a 70-66 defeat upon the visitors. Besiktas was quite simply sloppy. They turned the ball over 16 times, compared to just 9 turnovers for their opponents. They also failed to capitalise on their opportunities, converting just 6/24 from three-point range and an embarrassing 10/17 at the line.
Ryan Broekhoff came back to earth after his 28 point performance, although he was still serviceable with 10 points on 9 shots and 4 rebounds in just 24 minutes as coach Henrik Dettmann spread the minutes around. Broekhoff will look to put his best foot forward next round as Besiktas face beaten Eurocup semifinalists Banvit Bandirma.
In the Slovenian relegation playoffs, Helios Domzale have gone down to Sencur Gorenjsk 88-92. Sencur held off a fast-finishing Helios in an up tempo spectacle that entertained the crowd. Majok Majok came off the pine for Helios to contribute a handy 7 points, 5 rebounds and 2 assists in just 10 minutes. Majok was a presence in the post and scored effectively in his limited time, converting 3/5 from the field.
---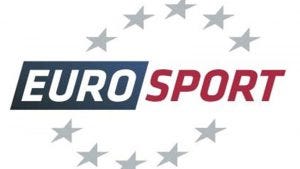 Don't miss all the Euroleague and Eurocup finals action this week on Eurosport Australia via Foxtel who once again provide exclusive coverage of the best two leagues in Europe!
Here is the Eurosport Australia TV schedule for the next week!

It is down to the final two groups of eight teams known as the 'Top 16', this stage is a round robin format with each team playing a total of 14 games. The best four teams will advance to the playoffs and continue their pursuit of the 2015 Euroleague title!
Friday, April 10
3:00am LIVE: Fenerbahce Ulker Istanbul (TUR) vs Anadolu Efes Istanbul (TUR)

4:45am LIVE: Armani Milan (ITA) vs CSKA Moscow (RUS)
Saturday, April 11
5:30am DELAYED: Olympiacos Piraeus (GRC) vs. Nizhny Novgorod (RUS)
The quarterfinals action gets underway from Wednesday, 15 April. Check the Eurosport website for more details.

We are now down to just 2 teams! Yes - it is time for the 2015 Eurocup finals!
Brad Newley and Herbalife Gran Canaria will take on Russian outfit Khimki Moscow for the 2015 Eurocup title.
The two-game finals series will be played on 25 and 30 April Australian time.
* Times are subject to change. Times and Dates are AEDT. See http://tv.au.eurosport.com/ for details.