Discover more from The Pick and Roll
We're all about Aussie hoops. Independent, objective analysis and commentary. Insightful narratives built around Australian basketball. Read about our men and women in the NBA, WNBA, NCAA, Europe, national teams, NBL, WNBL, NBL1, prospects and more.
Over 2,000 subscribers
EuroView: Andersen and Broekhoff red hot
Both David Andersen and Ryan Broekhoff were outstanding this week in Europe while a host of other teams with Australian's on their rosters also enjoyed team success.
A career-high 28 points from Australian Boomer Ryan Broekhoff has led Besiktas Integral Forex Istanbul to a 94-81 victory over Rosenans TED Kolejliler in the Turkish Basketball League. All-Star Broekhoff was unstoppable for the hosts, showing off his diverse offensive skill set throughout the game. The dynamic swingman connected on 9/12 from the field whilst also shooting 3/5 from three-point range. He was also doing the hard work in the paint, going 7/9 from the line and causing serious issues for the opposing defense. To round out the exceptional performance for Broekhoff, he also contributed 7 rebounds and 1 assist in his 34 minutes.
Broekhoff led the offense for Besiktas as six players scored in double digits and played cohesive team basketball, recording 21 assists. The performance was however an inconsistent one, with TED Kolejililer outscoring Besiktas 17-29 in the second quarter to lead by 13 at the half. Besiktas staged a resounding comeback in the home stretch, playing with great intensity and tenacity. It really was a game of two halves, much like Besiktas' season as a whole.
In what was an entertaining battle, it was Besiktas' three-point shooting which proved to be the difference, with the hosts shooting 10/19 from behind the arc compared to TED kolejililer's 7/26. It is the first time since December that Besiktas has recorded consecutive wins in the Turkish Basketball League, importantly moving them level with 5th placed Galatasaray Liv Hospital Istanbul with a 13-11 record ahead of their game against the 13th ranked Usak Sportlif.
https://www.youtube.com/watch?v=pUlWBh49-JM
Veteran Boomer David Andersen wound back the clock with a vintage performance in the French Pro A. Despite delivering 24 points on 9/12 shooting that included 3/3 from long-range, 5 rebounds and 1 steal in 26 minutes off the bench, 6th ranked ASVEL Lyon Villeurbanne lost to 8th placed Chalons-Reims 71-88.
After a tight first quarter, the hosts managed to break away to a 11 point half time lead that they would never relinquish. Chalons-Reims running out easy winners in a disappointing result for ASVEL. While ASVEL took good care of the ball, they were owned in the paint and on the wrong end of a 22-40 rebound comparison. Chalons-Reims captilising on their advantage to great effect by shooting a significantly higher percentage. With the loss ASVEL fell to 8th and is now precariously placed with more than 6 teams vying for places from 6 to 8.
Over in Spain, Brad Newley's Herbalife Gran Canaria backed up after their Eurocup quarterfinal series victory with a big win over FIATC Joventut. Gran Canaria started the match strong, leading 25-18 after the first quarter. Later in the match, Gran Canaria repelled Joventut time after time in the last quarter to earn a hard fought win 79-77. Gran Canaria lead the rebounding 34-27 and turned the ball over 11 times compared to Joventut's 16 turnovers.
Despite winning, Newley could not continue his stellar form from the Eurocup, scoring 7 points, 3 rebounds and 1 assist in 24 minutes. While he as solid yet again, fortunately for Gran Canaria Newley's teammates stood up, with three players scoring in double digits. The win keeps Gran Canaria in the playoff race, currently sitting in 9th and one game behind Chris Goulding's CAI Zaragoza.
https://www.youtube.com/watch?v=i-9O7HmDXnA
CAI Zaragoza was upset by Obradoiro CAB 77-69 in a match full of momentum swings. Obradoiro got out to a 7 point lead after the first quarter and continued on in the second quarter to lead by 9 at the main break. Zaragoza started to hit shots and get stops in the third, levelling the game up heading into the final quarter. Obradoiro were just too good in the last period, regaining their momentum and pulling away from the visitors. Zaragoza failed to convert their opportunities throughout the match, shooting just 11/17 at the free-throw line. As a whole, the match was an even contest despite the momentum swings. Obradoiro were just better when it came to crunch time in the final quarter.
Chris Goulding showed glimpses of his talents after a lean last month, scoring 8 points with 2 rebounds, 1 assist and 1 steal in just 13 minutes. He went 2/6 from the field and 2/4 from three-point range. Goulding has fallen out of coaches Joaquin Ruiz's starting line-up, although Ruiz does like to rotate his squad heavily and Goulding is still playing 10 to 15 minutes on a quality team. However, the loss is very bad for Zaragoza as they sit in 8th and on the cusp of missing the finals.
https://youtu.be/VEz2_t5dRuE
MoraBanc Andorra has won their third consecutive match in the Spanish ACB after defeating last placed Balconesto Fuenlabrada 91-85. Andorra trailed by 8 points after the first quarter, but fought their way back into the game by dominating in the paint. Whilst Nathan Jawai was unable to repeat last week's heroics, the rest of the Andorra squad was very impressive. Andorra scored 52 points in the paint, compared to Fuenlabrada's 24 with Andorra playing a very aggressive game and dictating the play after the first quarter, going 24/27 at the charity stripe.
Jawai contributed 6 points, 3 rebounds and 3 turnovers in 15 minutes. It was a typical Jawai performance over recent months in which he did no more or less than was asked of him. He was efficient scoring the ball (2/3 FG) and didn't take any shots beyond his ability. In total it was another solid performance for Andorra and one that that sees them tied with Gipuzkoa with a 9-17 record.
https://www.youtube.com/watch?v=KSLbHxPjXWU
KK Helios Domzale earned an important 85-63 win over Maribor in Slovenia in round 2 of the second stage of the season for teams ranked 7 to 12 . Despite battling foul trouble, Majok Majok came off the bench to provide 5 points and 4 rebounds in 11 minutes. Helios dominated the game with the result never in doubt. Majok was a major influence in the contest when he was in the game, however he picked up fouls in quick succession that ultimate limited his ability to impose himself for the duration.
In Romania, Daniel Dillon's CSM Oradea has enjoyed bye heading into the playoffs for the Romanian national league. Oradea's inconsistent form throughout the season saw them slip to 7th spot and ensures a match-up with 2nd ranked Steaua CSM EximBank in the first round of the playoffs. Oradea goes in with a chance of causing an upset despite losing twice to Steaua CSM in the regular season, having troubled their opponents in their first encounter, losing by a single point in overtime.
---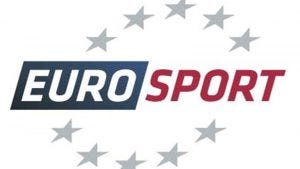 Don't miss all the Eurocup and Euroleague hoops action this week on Eurosport Australia via Foxtel who once again provide exclusive coverage of all the semifinals and Top 16 action.
Here is the Eurosport Australia TV schedule for next week!

It's semifinals action time! With a home and away series, everything is one the line for the final four teams in action as they look to progress to the final.
Thursday, April 2
4:15am LIVE: Unics Kazan (RUS) vs Herbalife Gran Canaria (ESP) - featuring Brad Newley!

6:00am LIVE: Banvit Bandirma (TUR) vs Khimki Moscow (RUS)

It is down to the final two groups of eight teams known as the 'Top 16', this stage is a round robin format with each team playing a total of 14 games. The best four teams will advance to the playoffs and continue their pursuit of the 2014/2015 Euroleague title!
Friday, April 3
4:00am LIVE: Nizhny Novgorod (RUS) vs Unicaja Malaga (ESP)

5:45am LIVE: FC Barcelona (ESP) vs Real Madrid (ESP)
Saturday, April 4
4:00am LIVE: Anadolu Efes Istanbul (TUR) vs Emporio Armani Milan (ITA)
* Times are subject to change. Times and Dates are AEDT. See http://tv.au.eurosport.com/ for details.