Discover more from The Pick and Roll
We're all about Aussie hoops. Independent, objective analysis and commentary. Insightful narratives built around Australian basketball. Read about our men and women in the NBA, WNBA, NCAA, Europe, national teams, NBL, WNBL, NBL1, prospects and more.
Over 2,000 subscribers
Emus bow out of competition after falling to Turkey | FIBA U19 World Championship
Australia has been knocked out of medal contention at the FIBA U19 World Championship after falling to an experienced Turkish squad.
Turkey made the most of their depth and maturity, going on a big second half run to knock Australia out of the competition - coming away with the 81-70 victory.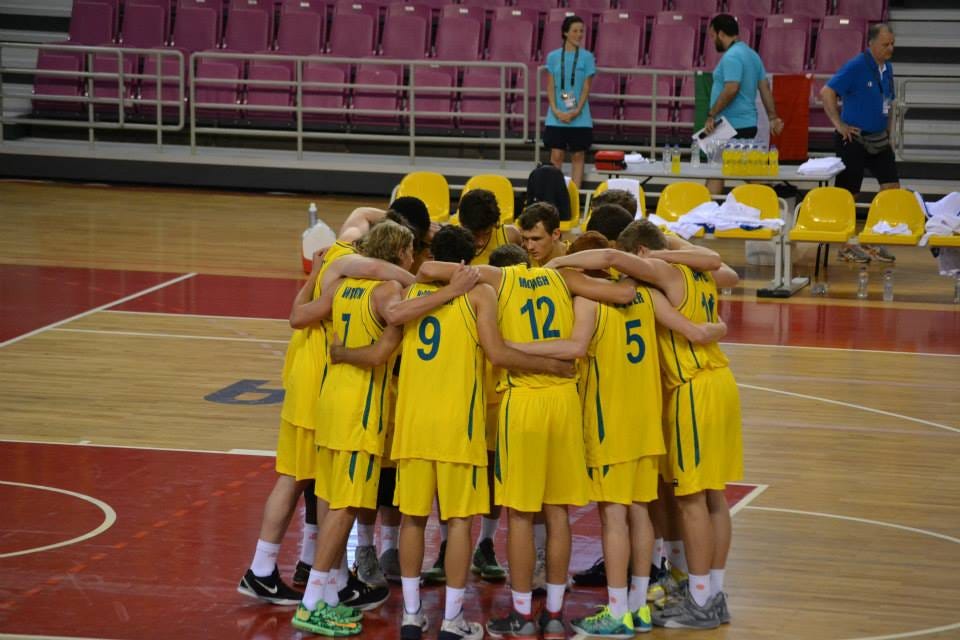 ---
Australia opened the game extremely well, jumping to a 6-0 lead after some strong drives to the basket. It was clear that the Emus would look to attack the rim as much as possible. Turkey came back and hurt the Australians in semi-transition, penetrating and dishing to their big-men.
Kyle Clark wasn't able to knock down his open perimeter jump-shots but he did a great job play-making out of the high post. In what was a back-and-forth first quarter, Turkey had the 18-15 lead at the end of the period.
The second period opened with both squads struggling from the field, with Australia, in particularly, limiting Turkey's inside game. Turkey's Berk Uğurlu was outstanding on both ends, proving to be the most dangerous player on the floor. A William McDowell-White 3-pointer gave the Emus a much-needed burst of energy and fueled an impressive run.
Team captain Tom Wilson suffered a knee injury in the first period that saw him struggle to regain any rhythm, and despite trying to run it off in the second quarter, he was quickly replaced by Angus Glover, who provided a terrific spark off the bench.
Dejan Vasiljevic - whom we featured earlier today - converted on a tough layup to end the quarter, with Australia leading 32-31 heading into the main break.
Deng Gak was Australia's catalyst to start the 3rd quarter, doing a great job disrubting Turkey's big-men with his length, while also converting on the other end of the floor - including a big jam (below).
McDowell-White was also big for Australia as they extended their lead with an 11-3 run. Turkey, however, came back with a run of their own. Furkan Korkmaz - a projected lottery pick for next year's NBA draft - started feeling it from downtown, leading Turkey on a 21-2 run.
Australia seemingly lost their spirit, trailing 55-45 at the end of the period. The fourth period saw more of Korkmaz torching Australia, making the most of some sloppy turnovers - even converting on an unbelievable dunk (below).
Tom Wilson's injury was proving to be fatal, with Australia struggling with Turkey's press. Turkey entered the game with more individual talent, so the fight that Australia exhibited for the most-part of this game has been particularly impressive.
Given their roster and Wilson injury, @BasketballAus giving Turkey all they could handle for 25 mins deserves praise #FIBAU19

— David Hein (@heinnews) July 3, 2015
In what was an extremely admirable effort from the Emus, Turkey managed to cruise to the 81-70 victory.
Jack McVeigh led the way for the Emus with 14 points and 3 rebounds, while Deng Gak had 13 points and 5 rebounds.
For Turkey, Berk Uğurlu was outstanding with 16 points and 7 assists. Furkan Korkmaz was the difference maker with 15 points and 6 rebounds.
---
The full replay of the game should be available at livebasketball.tv. The boxscore can be found here.
The Emus will now enter the Classification rounds, facing Canada in Saturday night's matchup at 8:45pm (AEST). The best the Emus can finish is 5th place.