Emus ready to create history tonight at FIBA U19 World Cup in Greece
The Emus are ready and waiting to take the world on tonight, when the FIBA U19 World Cup tips off.
The team includes players that won gold at last year's U18 Asian Championships which qualified them for the Under-19 World Cup, along with talents in Wani Swaka Lo Buluk and Alex Ducas.
An impressive front court will reunite after starring last year, including Samson Froling who paced Australia with 14.2 points and two blocks per game.
https://pickandroll.com.au/89809-2/
Froling will be joined by Kyle Bowen who averaged a double-double of 13 points and 10.8 rebounds, Callum Dalton (8.3 points per game) and Keli Leaupepe (7.2 points, 7.2 rebounds).
Isaiah Lee will lead the guard rotation after finishing second for the team in assists with four per contest while Kody Stattmann hit 13 three-pointers (sixth best overall) for the tournament.
Tamuri Wigness and Swaka Lo Buluk bring experience after competing in the 2018 Under-17 World Cup while a Victorian trio of Josh Gatbel, Sean Macdonald and Tyler Robertson, who claimed the Australian U20 Championships gold medal earlier this year, round out the team.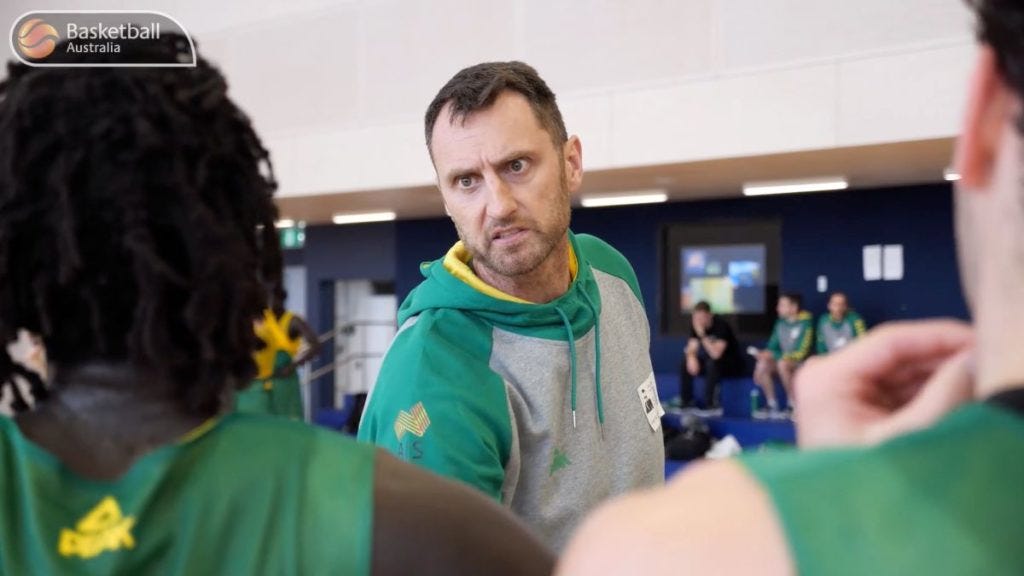 The tenth-ranked Emus will face Canada (2nd), Latvia (13th) and Mali (27th) in the group stage. Every team will advance to the Round of 16, but the tournament will enter a knockout stage from that point on.
The final phase of the FIBA U19 Basketball World Cup 2019 will take place in Heraklion, with the world champions crowned on Sunday, July 7.
Having conquered the crown in Egypt two years ago, defending champions Canada will be looking to become only the second team in the history of the competition to win back-to-back titles. The United States of America had previously achieved the feat twice.
Following success with a silver medal in 1995 and a gold medal in 2003 with a team that included Andrew Bogut, Damian Martin and Brad Newley, this current crop of Emus will now be aiming to create their own history in 2019.
Australia's first three games will be live streamed on The Pick and Roll's Facebook page and website.
https://pickandroll.com.au/watch-emus-vs-canada-live-online/
FIBA will also live stream the entire tournament via their YouTube channel. Stats are available via the official tournament website.
Australian Emus game schedule for 2019 FIBA Under-19 World Cup (AEST)
June 29: Emus vs. Canada at 10.30pm
June 30: Emus vs. Latvia at 11.00pm
July 3: Emus vs. Mali at 1.15am
July 4: Round of 16
July 6: Quarter-finals
July 7: Semi-finals
July 8: Medal games