Did you know? Examining Australian and New Zealand talent who won beside NBA All-Stars in college and Europe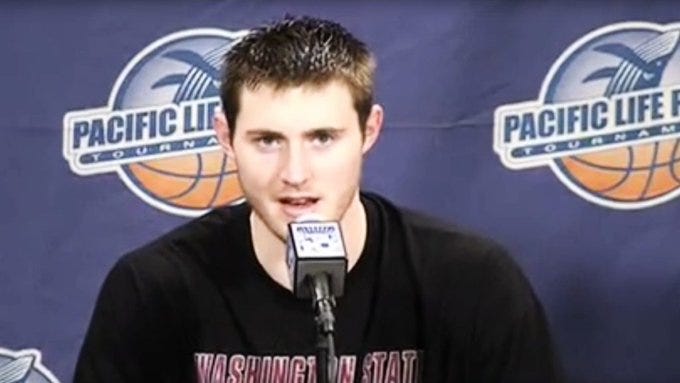 Luc Longley won three NBA championships with the Chicago Bulls, alongside Hall of Famers in Michael Jordan, Scottie Pippen and Dennis Rodman.
Patty Mills and Aron Baynes won an NBA championship in San Antonio with Tim Duncan, Tony Parker, Manu Ginóbili and Kawhi Leonard.
Andrew Bogut became an NBA champion when the Golden State Warriors rose to prominence, alongside Stephen Curry, Klay Thompson, Draymond Green and Andre Iguodala.
Numerous basketball exports from Australia have found success with legends of the game. While the aforementioned players are well known for their exploits alongside high profile players, there are some lesser known pairings that should not be forgotten. This list aims to go beyond the obvious, and resurface some interesting combinations that are rarely talked about.
Aron Baynes and Klay Thompson (2008-09, Washington State Cougars)
Aron Baynes and Klay Thompson were briefly teammates during their college days. Baynes was already a senior by the time Thompson joined Washington State, meaning their careers only overlapped for one season. Nevertheless, both players were regular starters logging close to 30 minutes each night. Baynes averaged 12.7 points and 7.5 rebounds on 58% shooting from the field. In those days, before developing a three-point shot, the "Big Banger" was best known as a force in the paint.
Despite being a freshman, Thompson was already an integral player for the Cougars. He averaged 12.5 points per game and shot 41.2% from beyond the arc, providing a glimpse into his future as a three-point marksman. Brock Motum deserves a mention here too, as he played four years of collegiate basketball with Washington State, from 2009 to 2013. Motum played alongside Thompson for two years, before the latter joined the NBA in 2011, but the Brisbane native was largely a bench player. It wasn't until Thompson left that Motum became a starter and took on greater offensive responsibility.
Washington State ultimately finished with a disappointing 17-16 record in the 2008-09 season, but Baynes and Thompson weren't to blame. The 6'10 Aussie spent the next four years in Europe, before joining the NBA ranks. Thompson went on to become a household name after winning three NBA championships with the Golden State Warriors.
Corey Webster and Nikola Jokić (2015, KK Mega Basket)
Shortly after winning a third NBL title with the Breakers in 2015, Corey Webster was on his way to Serbia. He joined KK Mega Basket, helping the club in their quest to win the Serbian League. The Auckland native excelled in a sixth man role, averaging 11.6 points in 22 minutes per game. Webster's three ball was on show, as he hit 37.3% of his shots from beyond the arc. He complemented the interior presence of Nikola Jokić, who was already turning heads at age 20.
Jokić had already been drafted by the Denver Nuggets in 2014, but stayed in Europe for one more year. He was an unheralded prospect at the time, falling to the second round of the draft. In the 2014-15 season, Jokić was already starting to show that he might become the steal of the draft. The 7-footer led the Serbian League in scoring with 18.4 points per game, while adding 10.4 rebounds to boot.
Despite the best efforts of Jokić and Webster, Mega Basket were soundly beaten in the semi-finals by a heavily favoured Red Star Belgrade side. Red Star were led by 7'4 giant Boban Marjanović, who took home league MVP honours. This would be Jokić's last season in Europe, before making the leap to the NBA. The rest, they say, is history. Webster went on to have stints in Greece, Israel and China before joining Virtus Roma in February, 2020. The rest of his season was derailed by the coronavirus outbreak, and it's unclear as to where he will end up once basketball resumes. If he is NBL-bound, the 31 year old would be odds on to rejoin the Breakers.
David Andersen and Manu Ginóbili (2000-02, Virtus Bologna)
In 1999, a teenage David Andersen left the Wollongong Hawks to join Italian club Virtus Bologna. Just one year later, he was joined by future NBA legend Manu Ginóbili, who led the team to a historic treble in the 2000-01 season. Bologna won the Italian Cup, the Italian League and the coveted EuroLeague title. The Argentine shooting guard took home EuroLeague finals MVP honours, but he didn't win the title alone.
Andersen played a key role in Bologna's series victory. With starting centre Rashard Griffith initially out injured, it was a 20 year old Andersen who stepped up on the big stage. The Melbourne native recorded twelve points and a team-high eight rebounds in game one, a 65-78 loss. He then added fourteen points and six rebounds in game two, where Bologna bounced back to win 94-73. By this point Griffith was back, and Andersen reverted to a bench role. Ginóbili took over the rest of the series, and Bologna celebrated their second EuroLeague title.
The Italian club very nearly went back to back in 2002. With Andersen contributing 15 points and six rebounds in the semi-final, Bologna snuck into the decider with a 90-82 victory over Benetton Treviso. The EuroLeague had adopted a new "Final Four" format in 2002, discarding the old best of five series. Ultimately, despite 27 points from Ginóbili, Bologna were defeated by Greek club Panathinaikos in the final. This would end up being Ginóbili's last EuroLeague game, before he embarked on a sixteen year NBA career. Andersen would go on to win two more EuroLeague titles with Russian heavyweights CSKA Moscow, while also earning an All-EuroLeague First Team selection in 2005.
Honourable mentions
Joe Ingles and Ricky Rubio (2010-2011, FC Barcelona Basquet)
Ingles and Rubio were teammates on the Utah Jazz from 2017-2019, but that wasn't the first time they played together. The Spanish point guard and Aussie swingman previously teamed up to win the Spanish league in 2011, with FC Barcelona Basquet.
Brad Newley and Jonas Valančiūnas (2010-2012, Lietuvos Rytas)
Before Valančiūnas became a double-double machine in the NBA, he was playing alongside Newley in Lithuania. Although they weren't able to win any silverware together, due to the dominance of Žalgiris Kaunas, both players excelled on an individual level. Newley and Valančiūnas were both selected as starters for the Lithuanian League's All-Star game in 2011.
Ben Simmons and D'Angelo Russell (2013-2015, Montverde Academy)
Before starring in the NBA, Simmons and Russell joined forces to win back-to-back national championships in high school. The two All-Stars' special bond was covered in a story by The Pick and Roll's Ben Mallis from February 2019.