Discover more from The Pick and Roll
We're all about Aussie hoops. Independent, objective analysis and commentary. Insightful narratives built around Australian basketball. Read about our men and women in the NBA, WNBA, NCAA, Europe, national teams, NBL, WNBL, NBL1, prospects and more.
Over 2,000 subscribers
Defeating Serbia had another meaning for Australia's Dejan Vasiljevic
Multiculturalism is Australia's bedrock.
An important part of the Australian identity is to acknowledge the vast amount of difference we all share, recognising and embracing the different cultures that make up our society, whilst also encouraging assimilation and inclusion.
When Australian guard Dejan Vasiljevic stepped on the court against Serbia at the FIBA U19 World Championship, he treated it like any other game, but it's tough not to look past the unique situation he was placed in.
---
With Vasiljevic's parents from Eastern Europe, himself born in Calgary, Canada, then moving to Melbourne, Australia, Vasiljevic's diverse background essentially defines who he is.
My parents are originally from Bosnia and Croatia, with the Serbian heritage. While I was young, I attended a Serbian ethnic school and we speak Serbian regularly at home.
In 2013, Vasiljevic began his time at Basketball Australia's Centre of Excellence, the central program for Australia's elite junior basketball players - based in the Australian Institute of Sport. This was yet another step into a different lifestyle for Vasiljevic.
For me, it all changed when basketball took over my priorities and I stopped going to Serbian school. I've been away from home nearly two years.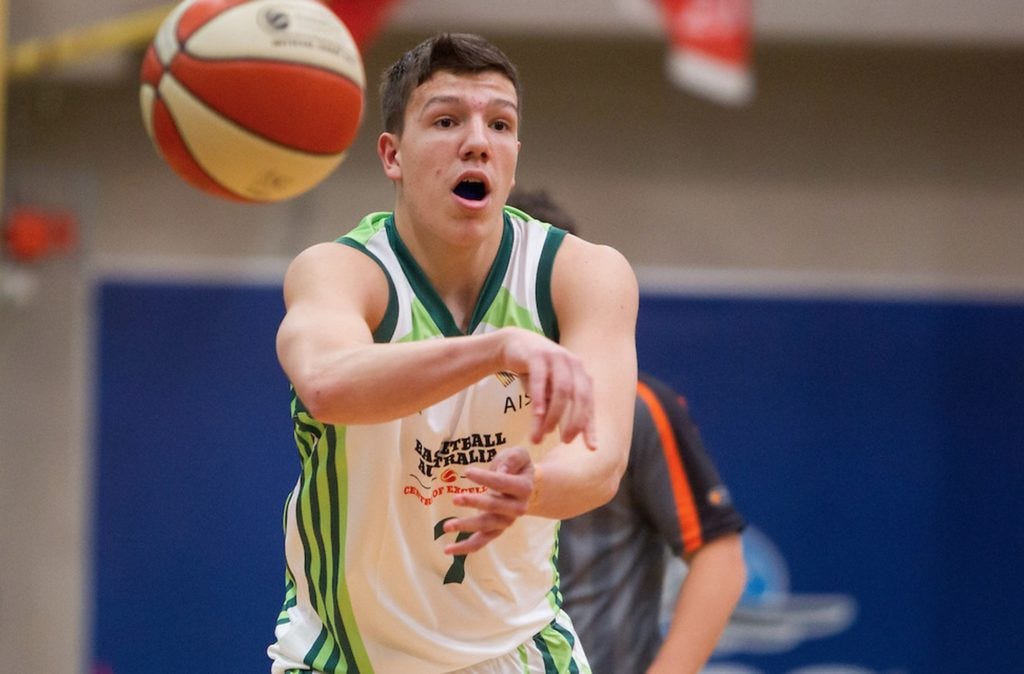 Despite his distance from home, as well as being thrust into the intense environment of professional sports, he made sure that he kept his European roots and traditions close to his heart.
All of my life and behaviour is based on Serbian heritage. The food, the language and the beliefs. I like going back to that region because people are really friendly, approachable, supportive, the food is great, and the women are attractive. I really enjoyed my time in Croatia recently because the culture and history are very much connected.
---
[dropcap]S[/dropcap]tepping on the court against a strong Serbian side in the knockout stages of the FIBA U19 World Championship, Vasiljevic, proudly donning the Australian Emus jersey, looked past the off-court meaning of the fixture and focused on his on-court duties.
[Playing Serbia] was very special, since I do consider their basketball [program] as one of the best in the world. Competing against them, and beating them, gives us more confidence and positives to work harder to achieve higher goals.
Although athletes at this level have an expectation to focus only on their duties as athletes, at a junior competition like this, there comes a different kind of appreciation of one's comrades, both on and off the court. At last year's FIBA U17 World Championship, Vasiljevic, along with having an outstanding tournament - helping lead Australia to a silver medal - was able to befriend some of the Serbian players.
Obviously the younger players - like [Stefan] Peno and [Vanja] Marinkovic - know my heritage. I was looking forward to playing against them [in this tournament] to show off my ability and skills. They certainly appreciated the match ups and the contest.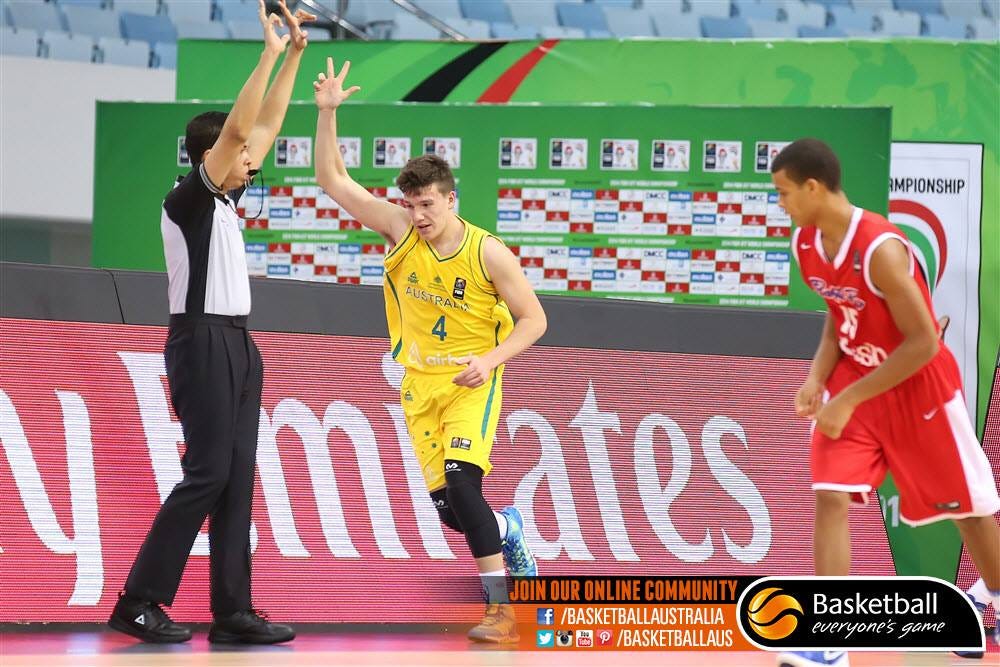 Dejan Vasiljevic | Courtesy FIBA via Basketball Australia
---
[dropcap]V[/dropcap]asiljevic posted 15 points and 5 rebounds in Australia's upset win over Serbia, advancing to the quarter-finals of the World Championship.
For Vasiljevic, representing Australia has been an important, and fruitful aspect of his life. There aren't many 18 year-old Australians who can say that they've worn the illustrious green and gold for their country, let alone on multiple occasions.
Having success while wearing the green and gold is an experience that naturally makes one recognise the national pride that comes with wearing those colours. It's not just a responsibility one has for his teammates, but for his nation.
I was brought up following Australian principles and attitudes, most of my friends are second or third generation Aussies and, while I may not be born in Australia, with every win we achieve, I feel like we have won it for Australians.
---
Despite the plethora of different cultures that Vasiljevic has been lucky enough to be have been exposed to, nothing makes him prouder than playing for - and, of course, winning for - his country - Australia.
I am really proud to call myself a citizen of the world. A kid with Serbian heritage, born in Calgary, Canada, raised and living in Australia, and proudly representing my country.