Discover more from The Pick and Roll
We're all about Aussie hoops. Independent, objective analysis and commentary. Insightful narratives built around Australian basketball. Read about our men and women in the NBA, WNBA, NCAA, Europe, national teams, NBL, WNBL, NBL1, prospects and more.
Over 2,000 subscribers
Dear basketball, I miss you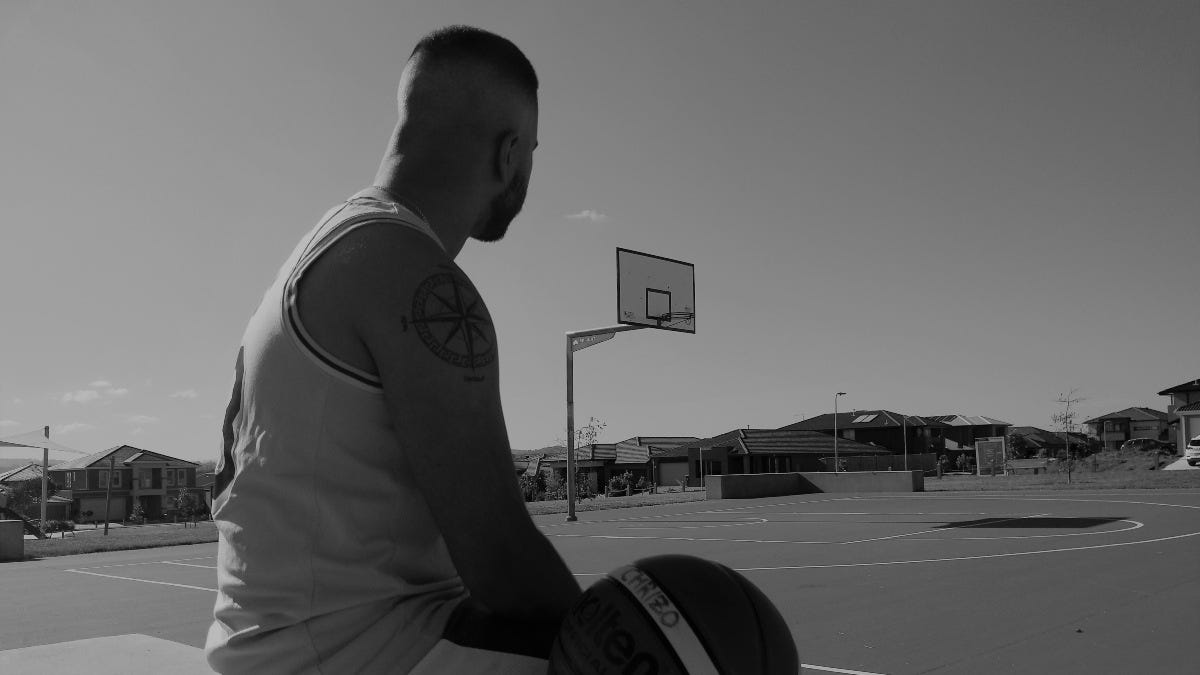 I miss you. There's no other way to say it. I'm not the only one.
When you truly love something, time and space becomes irrelevant. The world disappears and all you have is what's in front of you in its purest form.
It's more than just a game to watch, officiate or play. It has the potential to form careers on a myriad of levels, from admin to players, journalists to physios, corporate hosts to merchandise sellers, local to international.
It has history spanning over 100 years, filled with tales and legends of epic moments and incredible talent, loyalty, servitude and raw passion.
More than just a sport, it's a subculture that people can confide in and bond with others. Having the same taste in favourite teams, playing styles, tournaments, or maybe it's a jersey of a player or city that carries a thousand words. It's a safe space where you know you're accepted because you share the same devotion.
Every time a team takes to the court it's not just competitively, but socially as well. You don't even realize how powerful the simplest of actions can be, the high fives, words of encouragement, challenges, successes, moments of freakish skill, and others of pure luck.
What do we miss? The grandeur of our beloved leagues, the brilliant white lights flooding a stadium full of colour and life, the palpable feeling of competition in the air, the sharp shriek of Air Jordans cutting the court floor, the feel of the synthetic ball between your fingers, every gasp cheer and roar from your spectators, a trickle of sweat, the rumble of players charging down the court, the sweet sound of a swish.
You could say it's like a symphony orchestra, every part unique in its own right. When every piece is pulled together it forms something truly amazing.
Every element of every second was beautiful. Our passion guides every step we take in this journey, both collectively and individually. All of it was an absolute thrill, it was love so true that it aches in your bones.
You might not realize the significance of a moment, until it becomes a memory. And right now, everything that was special about the game we adore feels like a very distant memory.
I can't tell you how long it's been since I last watched a live game, or played one, or commentated on. I'm taking shots at my Woolworths job, drop a quick shake 'n' bake, a slick 360 or a nimble crossover before sinking a rolled up paper towel in the bin. When we close the store I grab the mic and let loose my best MC voice to let customers know we're closing.
It's not the same as the stadium atmosphere I so crave to be part of, it doesn't compare in the slightest, but it represents the minuscule lick of hope to grace the court in the future. To once again fall madly in love with a sport that unites the world.
We'll have learned lessons and grown immensely during this time apart. The saying rings true you'll only know if you love something when you let it go.
We're not going back to what we had. We're building toward something better, more prosperous, a glorious future that is teeming with possibilities and endless opportunities.
When we discover that newfound, passionate love for each other again, we'll know in our bones to never let it go. It will be stronger, powerful, and even more beautiful than it ever was.
I promise you that.
https://www.youtube.com/watch?v=GnC5e7gatVI