Davo Hickey scores 25 to lead AIB All-Stars against Illawarra Hawks in preseason Indigenous Challenge
The Illawarra Hawks played their first preseason game against the Australian Indigenous Basketball (AIB) All-Stars last Saturday at the Snakepit. The game tipped off with a strong 36-27 first quarter, that eventually ended with a 110-87 win.
Despite a dominant Hawks showing, the AIB All-Stars fought back with guard William 'Davo' Hickey's 25-point scoring performance at the Illawarra Basketball Stadium, and hints at Hickey's potential with the South East Melbourne Phoenix this NBL season.
Being a preseason outing, minutes were distributed freely among Illawarra's youthful talent - this included Emmett Naar, Sam Froling, Daniel Grida and Next Star LaMelo Ball, none of whom played less than 17 minutes.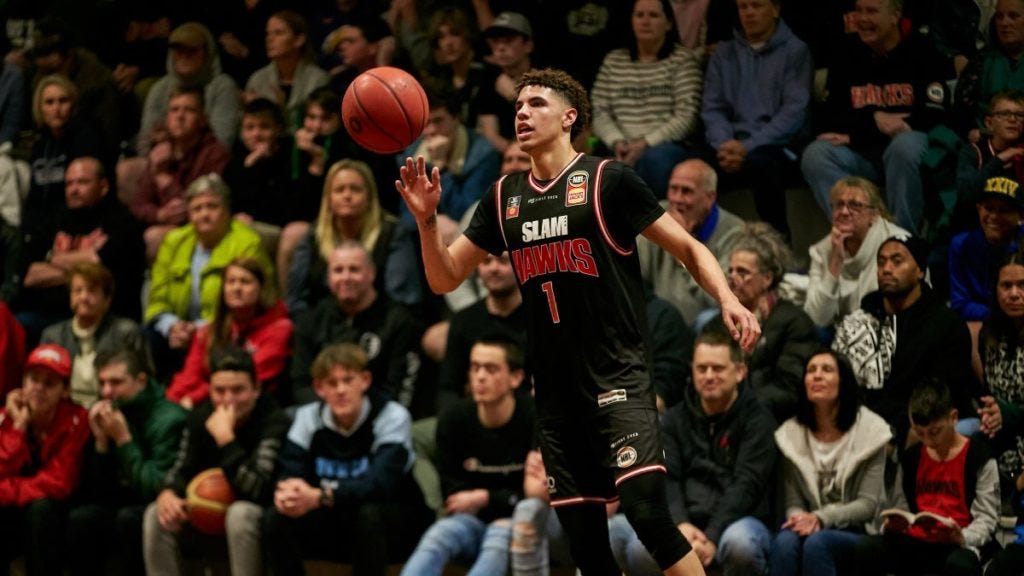 Credit: Australian Indigenous Basketball
Naar started at the point guard spot and played nearly 23 minutes with 9 points, 2 rebounds, 6 assists, 1 steal, while big man Froling had 6 points, 7 rebounds and an assist. Grida saw the floor for 21 minutes, recording 5 points, 3 rebounds, 1 assist; Ball had 12 points, 6 rebounds, 5 assists, 6 turnovers and 2 steals.
---
Feature: Is Daniel Grida our next star in the making?
---
Hickey, who started for the Australian Indigenous Basketball All Stars, played nearly 30 minutes, in which he impressed with his speed and drives to the basket. The guard ended with a game-high 25 points (9/18 FG), 6 rebounds, 3 assists and 2 steals.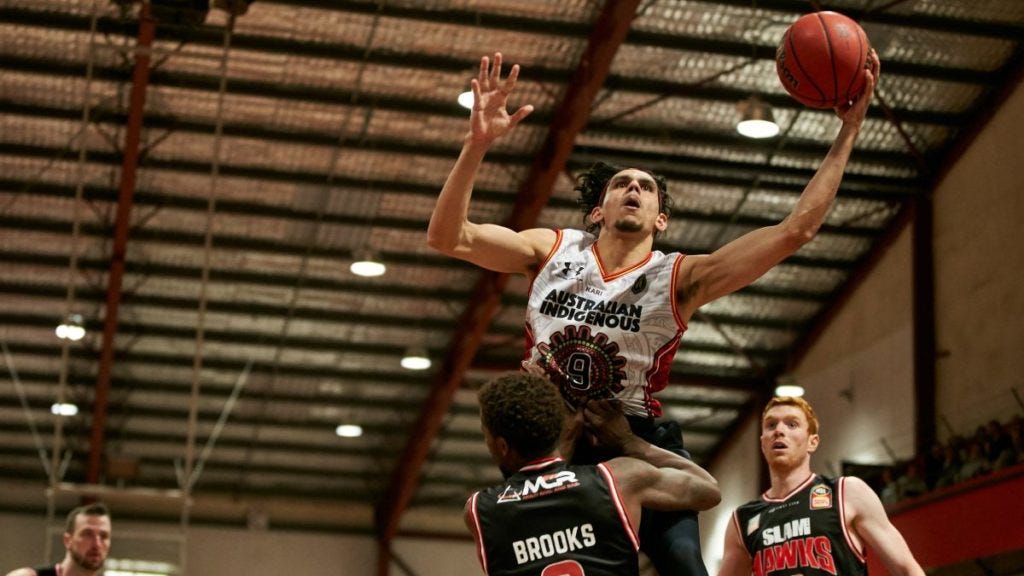 Credit: Australian Indigenous Basketball
Despite the performance, Hickey didn't feel like the game was an outlier.
"Honestly, it felt like just another game. It might sound a bit pretentious but it's how it really felt. After I got my feet under me I felt really good out there. Got the green light from [AIB head coach Joel Khalu] to attack when I think I could get to the rim, and it gave me great confidence throughout the game."
There's plenty of room for improvement, however. Hickey, who had a tough 1/6 from the perimeter on Saturday night, knows it.
"There's definitely quite a few things I personally think I need to fine tune, but the first thing that comes to mind is definitely my shooting." There's no doubt that shooting continues to be a point of focus for Hickey - he shot 22% from deep with the NBL1 Melbourne Tigers last season.
"I want to be a more reliable, consistent shooter. I think it'll really elevate my game to the next level. Just got to keep working on it though."
https://twitter.com/NBL/status/1153516100685926400
The 6'4 guard, who hails from Cowra, New South Wales, impressed at the recent NBL Next Gen camp, and was signed as a Development Player (DP) by the South East Melbourne Phoenix for this coming NBL 2019/20 season.
"He's got unbelievable open court ability, he's explosive and he's got a little bit of niggle in him as well," Phoenix head coach, Simon Mitchell said. "He doesn't mind getting up and in and testing out his teammates.
Being a DP isn't the end goal however - it's just the beginning.
"I'm hoping to be in the NBL within the next year or two at least. With the NBL growing so fast and having more coverage than it has before, it's where I want to be to really test myself," the 20 year old Hickey said. "That'll be a massive achievement for me going forward and can hopefully put me on a bigger platform, for bigger things to come in the future, whatever that may be."
The Phoenix similarly, sound like he could be a part of their long-term future.
"[Hickey's] ascension into that position has been quite meteoric. It's all on the back of him getting his mindset right," Mitchell shared. "He's got the physical tools, there's no doubt about that, but he's really committed himself to the sport and he's a great kid to have around. We've got big plans for him."
Things can only get better from here.