Discover more from The Pick and Roll
We're all about Aussie hoops. Independent, objective analysis and commentary. Insightful narratives built around Australian basketball. Read about our men and women in the NBA, WNBA, NCAA, Europe, national teams, NBL, WNBL, NBL1, prospects and more.
Over 2,000 subscribers
Craig's rise sees Bullets back on recruitment hunt
Torrey Craig still has two years left on his Brisbane Bullets contract, but that won't stop the club from attempting to recruit someone of his calibre to replace him.
After a standout 27 point, 11 rebound performance in the Denver Nuggets' NBA Summer League outing against Houston, Craig is somewhat of a hot commodity. He may not be the NBL's property for much longer.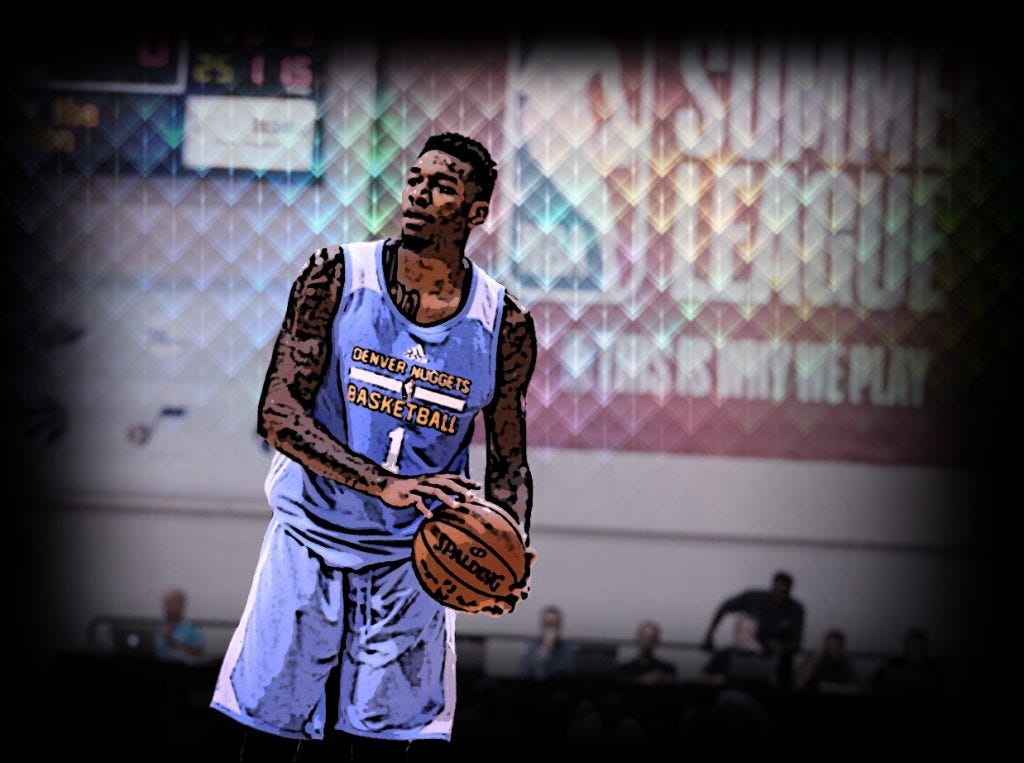 Craig has both NBA and European out clauses in his current contract, and by all reports he may well need to use it after his dominant showing in Las Vegas.
"I've definitely got some interest, but I'm just trying to finish this Summer League process out," Craig told NBL Media on Friday (Australian time).
Having suited up for the Nuggets in all four of their Summer League games, Craig has impressed coaches throughout the event by doing what he knows he does best.
"I just tried to take what the defence gave me... especially in transition, I know that's one of my strong points," Craig told NBA Australia after his latest outing.
"Rebounding I just tried to use my length, athleticism and physically to just get in there and get strong rebounds."
https://twitter.com/NBATV/status/885273810219524096
It wasn't that long ago that Torrey Craig was one of the best kept secrets in college basketball, and now, thankfully, he's seeing some reward for effort.
Being last season's NBL Defensive Player of the Year, Craig will certainly be seen on an NBA training camp roster before potentially finding himself on a main roster.
Craig and his agent will sit down after the NBA Summer League is complete and weigh up his options as to whether or not return to Australia to see out his contract.
In the mean time, the Bullets will certainly have one eye on his situation while the other eye on potential replacements.
For Torrey, we're sure he'll brush off a name mishap if he can himself a secure spot in the NBA:
https://twitter.com/NBA/status/885265945274535936
---
Torrey Craig's NBA Summer League Statistics
(Loss: 99-102) vs. Houston: 22min 7pts 6reb 1st 1stl 2-6FG
(Loss: 71-90) vs. Minnesota: 20min 2pts 1reb 2ast 1blk 1-2FG
(Loss: 81-82) vs. Toronto: 20min 15pts 3reb 2ast 1stl 6-10FG
(Win: 87-81) vs. Houston: 29min 27pts 11reb 3blk 8-14FG
(Loss: 74-85) vs. Brooklyn: 25 mins 14pts 5reb 2ast 2stl 4-11FG