Celebrating International Women's Day with 3 Generations of Female Basketballers
To celebrate International Women's Day we spoke with three talented female basketball players from three different generations to find out more about them as individuals and their thoughts on the basketball landscape for women in Australia.
Michelle Timms, arguably one of Australia's most loved basketball players, paved the way for future generations of Opals and WNBL players to make it overseas and earn a living off playing the sport they love.
Abby Bishop, who recently took a stand for parenting rights in basketball and continues to inspire on and off the court.
Cassidy Gould, the 16-year-old who is currently building a future for herself in the sport, and at such a young age, remains level-headed and grounded.
---
Michele Timms
When you think of Basketball Australia's history, and some of the most iconic, heralded names in the sport, Michele Timms is definitely a standout. What Timms has done for female basketballers makes her a true champion of our entire nation, and she deserves to be recognised and celebrated on this iconic day.
'Timmsy' has played in 264 matches as an Opal, won five Championships with the WNBL, competed in three Olympic Games gaining two medals and captaining the side in 2000 to reach silver, in addition to four World Championships. Timms has received Basketball Australia's International Player of the Year award twice and she is a member of Basketball Australia's Hall of Fame. So, it's safe to say she is a pretty big deal.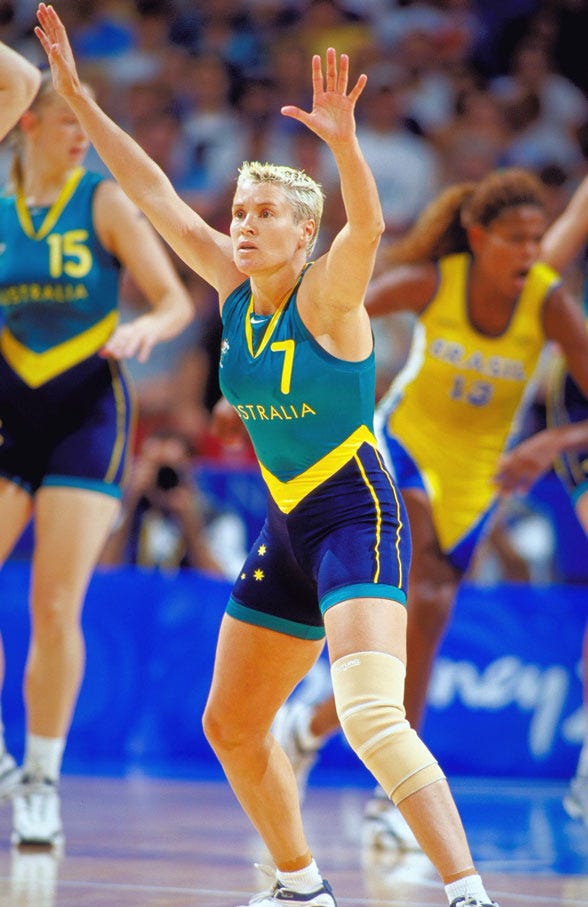 Known as the pioneer for Australian women playing basketball overseas, Timms opened up a wave of opportunities for future female basketballers when she was the first Australian female to play professionally in Europe, and in the WNBA for its inaugural season in 1988 for the Phoenix Mercury.
In those days, players were not reimbursed for playing in the WNBL. Timms made a living off her work for the Victorian Basketball Association where she ran school clinics and the McHoops Time Basketball Camp. The overseas opportunity allowed her to make basketball her career, and still doesn't take that for granted.
"There was no money at all for the players, you just played the sport because you loved it, you didn't really think about making money out of it," says Timms, "I was just happy when our team got sponsored by Adidas and we got a cool pair of runners for free."
Being the first woman to make a professional career out of the sport, Timms's efforts gave future women the opportunity to be drafted and discover different options. Because the world started to see how fantastic our female talent was, this also allowed the WNBL to reimburse players as it started to gain attention.
"I went to the Mercury in '88, Shelley Gorman and Sandy Brondello then followed and people started to realise how hard us Aussies worked and how little fuss we were to have in teams compared to some of the other imports," Timms says.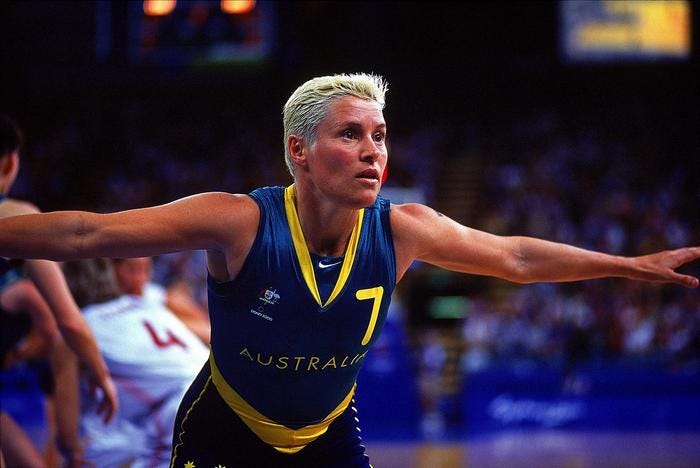 16 Sep 2000: Michelle Timms of Australia in action during the Women's Basketball match between Australia and Canada held at the Sydney Superdome during the Sydney 2000 Olympic Games, Sydney, Australia. Mandatory Credit: Jed Jacobsohn/ALLSPORT
Timms, who went to Bellevue Primary School in Bulleen began playing basketball when she was 7 and was invited to try out for the Bulleen Templestowe Basketball Club.
"All any kid wanted was to make a team and wear one of those blue and gold warm up tops, they were like a badge of honour. You only got one if you were good enough to make one of the elite teams," Timms says as she remembers her young playing days fondly.
Whilst there have been a lot of rule changes since Timms played, she claims the opportunity to now make a career out of playing basketball is one of the most pivotal changes made to the sport for women. This can again be attributed to Timms' efforts in pioneering that change.
Timms would still love to see more improvements made to the sport for female athletes.
"I'd like to see venues filled and equal media exposure for all female athletes, we have so many great stories to tell from the WNBL and Opals teams but none get told," Timms declared.
https://www.youtube.com/watch?v=SJhD8G57HtU
Whilst what Timms has accomplished in the past has been pivotal, she still manages to be a superstar as an assistant coach to the Chinese National Women's Basketball Team whilst bringing up her young daughter Kalsie in a foreign country. Her all-round knowledge of the game combined with her compassion and determination to teach and develop players makes her the perfect coach.
Timms claimed it's most important for young basketballers to believe in themselves, stating "Without this you will never be able to reach your true potential."
"Be an open book. Keep filling your pages with knowledge. You will learn vital life lessons and basketball knowledge from all of your coaches, don't ever take their knowledge for granted," Timms further added.
It's some solid advice that young basketballers should listen to as it's not everyday you hear the wise words of inspirational Michele Timms.
---
Abby Bishop
With a WNBA Championship, Olympic Games Bronze Medal, Maher Medal, WNBL Championship, MVP, Rookie Of The Year and All-Star Five member under her belt, it's hard not to look past Abby Bishop as an inspiration with all of her achievements.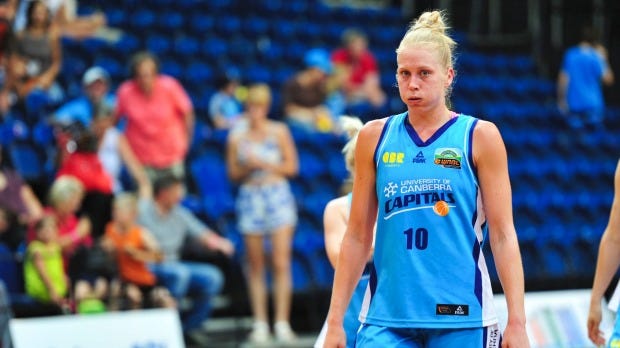 Despite her vast amount of successes, Bishop is most proud and inspired by her own family.
"My mum still inspires me every day, and of course Zala too"
To some, the idea of playing a professional sport throughout the entire year across two different countries whilst single-parenting a 2-year-old might seem totally out of reach, but not for Bishop.
"It's one of those things that's very tough but somehow you find a way," says Bishop of her niece Zala. "There was a lot of trial and error early on but I now have a good routine in place to help me be able to do my job properly as an athlete but still be a good mum at the same time," she further added.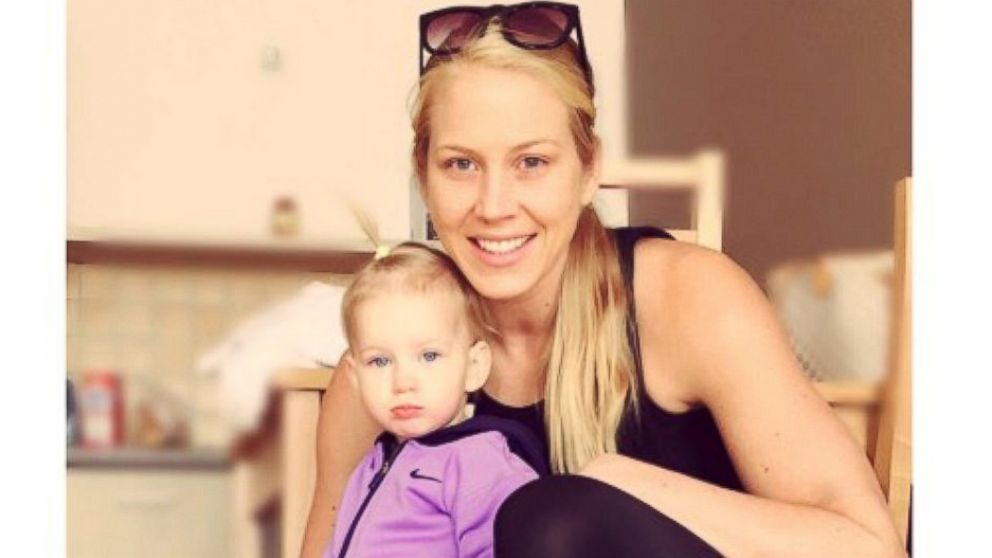 Bishop, who has paved the way for future basketballers who have children, has never shied away from making a stance for what she believes in. She was the sole voice campaigning for more flexibility in Basketball Australia's Parenting Policy which saw her rule herself out of the 2014 World Championships in Turkey. This prompted a review of the policy late last year, and resulted in a positive outcome that gave more accessibility for athletes with children.
However for Bishop, there is still plenty of progress to be made for female basketballers. Her initial response to the question of any changes she'd like to see made for female athletes was, "Ummm, let me think about that. YES!"
"I would love to see more coverage on television, more people attending games, equal pay and just more general respect for female athletes," Bishop stated.
https://www.youtube.com/watch?v=Jvn1QCU3OvA
Her ability to stand up for herself and speak up will make her an iconic name in Australian Basketball history. She is inspiring on all levels and still maintains her down-to-earth and friendly nature amongst everyone she comes across. A characteristic that can be attributed to her family and the way she was brought up.
Growing up on a small farm three hours from Adelaide, Bishop was scouted young at a netball tournament and asked if she would be keen on trying basketball. From there, she fell in love with the sport and fully committed herself to basketball. She never looked back.
Bishop idolised Rachel Sporn.
"I just loved the way she played, and how professional she was, on and off the court," Bishop says.
However her biggest role model growing up and still to this day is her mother. With a mother like Abby herself, there is no doubt that young Zala will also be most inspired by her own 'mother' as well.
Bishop was not bothered about Zala taking up basketball, but assured that she will be encouraging her kid to be active regardless. That said, with this kind of talent in her blood we're hopeful this is a future Opal in the making who can continue to don the Bishop name on her back.
---
Cassidy Gould
Cassidy Gould's initial response to the idea of being featured in a piece alongside Michele Timms and Abby Bishop was exactly what you would expect of a 16-year-old who currently looks up to these role models - excited, honoured and couldn't quite believe it.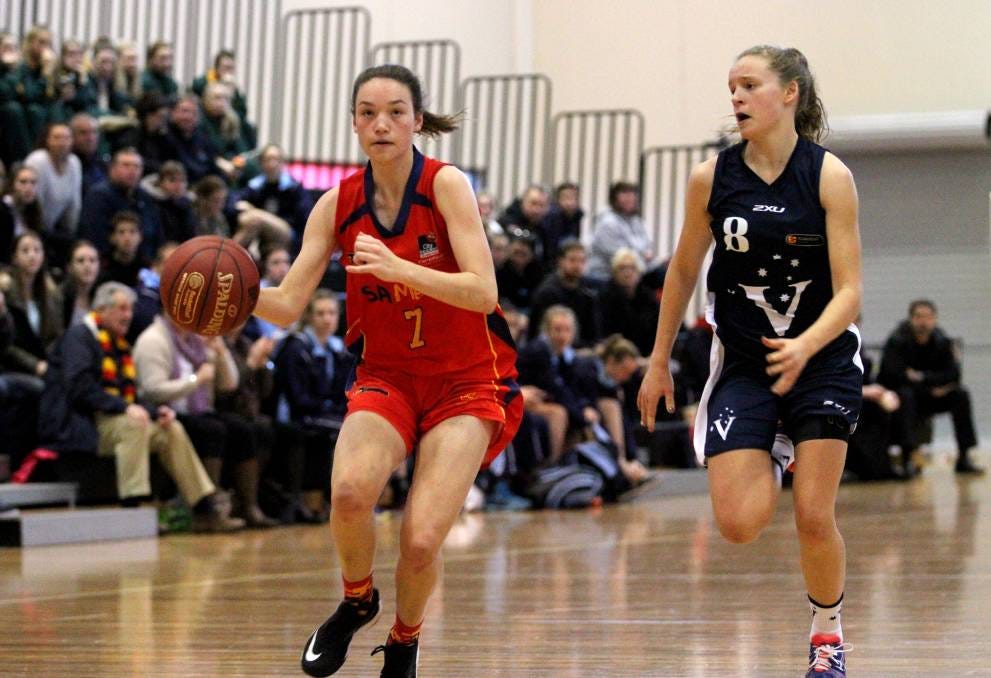 However Gould manages to handle herself professionally which is refreshing to see coming from a young up-and-coming basketball star. The current Altona Gators junior was recognised at last year's U/16 National Championships playing for Victoria Metro, earning her a spot in the illustrious Athlete Development Camp run by Basketball Australia.
The camp exposes 44 of the best young basketballers across the country to the best coaches in Australia, and allows them to learn the Boomers and Opals style of play.
"Being selected to go to the Athlete Development Camp was phenomenal," she says, "I learnt so much from the camp, not only from all the high performance coaches but also from the quality of players around me and being able to match up with some of the best girls in the country in my age group. It was such a privilege".
Gould's versatility in defense is one of her best assets, and a factor that is highly regarded in the Opals style of play. She also manages to get the work done inside the paint. In the 2015 National Championships, she stood out averaging 10 points per game and 5.8 rebounds per game.
"Representing Victoria Metro was an honour, and gave me so many opportunities to develop more and experience basketball at a high intensity level against the best talent in the country," she says.
Gould idolizes Australian basketballer Rachel Jarry, a former Altona Gators junior herself.
"Having the same U/12 coach that Rachel had and the chance to meet her always made me realise that no matter how small a club you come from you still have so many opportunities to reach your goals," Gould says of her idol, further adding "I have always loved the way she played and her work ethic is second to none."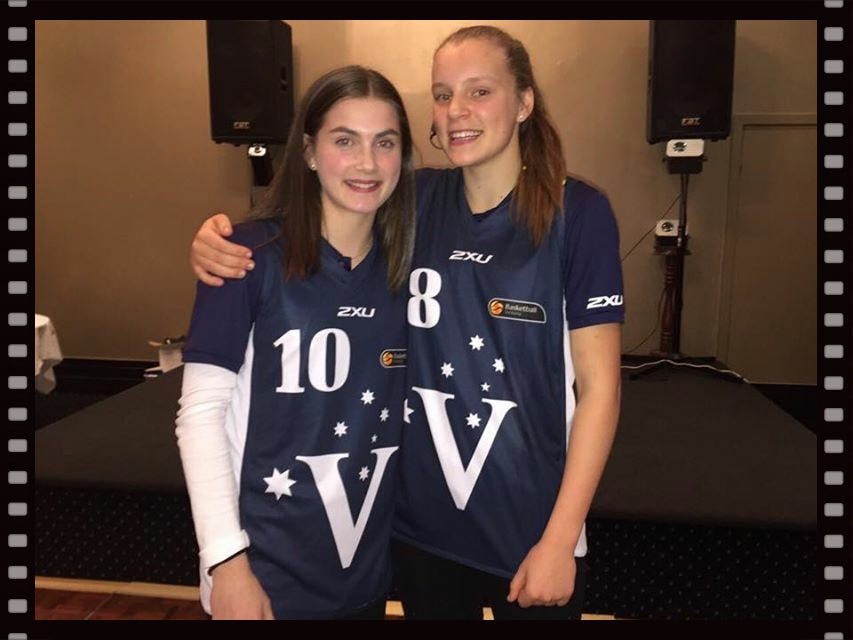 Gould was four years old when she saw the Opals compete at the 2004 Olympic games, and knew from that moment she wanted to do the same.
Currently she is in the U/18's team with the Altona Gators, and has her sights set on the 2016 National Championships where she's eager and hopeful she can represent Victoria Metro again.
Through all of this, it's hard to remember that the 16-year-old is still in high school, achieving good results and maintains her friendships which are important to her. Her commitment to achieving the best she can in her study and in her training sessions is something that young basketballers wanting to make it big can learn from.
"I'm always scrambling to get ready for morning sessions or sessions straight from school, but committing to these is important as it's the only way I can improve," Gould says.
It would be easy for Gould to establish an ego, with her talent and achievements at her young age, however she remains very grounded and professional in her attitude to the sport.
Gould is also very appreciative of the work female basketballers have done before her for future stars like herself.
"Michele Timms is one of Australia's greatest basketballers. Having achieved so much during her career, she really paved the way for future players. She proved the capability of Aussie women playing basketball to the rest of the world," Gould stated.
Her respect and gratitude of Timms is a credit to the way this 16-year-old goes about her business as she takes nothing for granted. Her ability to understand that development is so important at her age also goes to show how dedicated she is in giving basketball her absolute all.
---
There's something to admire here from each of these superstars. Timms with her astonishing history and passion for everything basketball, Bishop as an admirable role model with amazing determination, and Gould, with her youth and inexperience yet her belief and drive to make it all the way. Above all, they are a great representation of the amazing athletes our female basketballers are, inside and out. Find out below what each of the ladies thinks of International Women's Day.
Michele Timms: "It's a wonderful opportunity to look back and reflect on where we have come from and honour those who paved the way for the opportunities we are given today. It's a chance to celebrate where we are heading. It also happens to provide a great springboard to talk about where we need to go and how we can get there."
Abby Bishop: "It means unity for me. Women standing by each other, appreciating each other and getting respect from everyone."
Cassidy Gould: "It's a way of celebrating the contribution of women to society. Recognizing the commitment and hard work achieved by so many women before us who made opportunities for young females to strive for in the future."