Discover more from The Pick and Roll
We're all about Aussie hoops. Independent, objective analysis and commentary. Insightful narratives built around Australian basketball. Read about our men and women in the NBA, WNBA, NCAA, Europe, national teams, NBL, WNBL, NBL1, prospects and more.
Over 2,000 subscribers
Casper Ware ready to bring the juice to Melbourne United
Melbourne United is struggling to find momentum this season, and sorely needs a boost. Their newest import, Casper Ware, sounds like he might be the answer.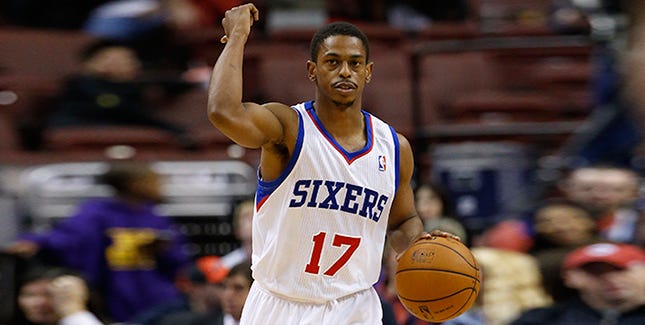 Ware, who arrived in Melbourne on Monday, has had no time to rest. He trained on Tuesday and will suit up against a gritty Cairns Taipans team on Friday night. The past few months have been a whirlwind of action for the Long Beach State product, but he is just happy to be back on the court – even if he won't live up to the standards of the man upstairs.
"For me, it is just about playing basketball," Ware said, after his first training session with his new club.
"I'm not God, I can't come in here and make everything happen. For me, it's just coming in here, playing basketball and playing my game. Hopefully we get wins and we keep getting better."
Ware comes to Melbourne with NBA experience, having played for the Washington Wizards in the 2016 preseason, and having a short stint with the Philadelphia 76ers during the 2013-14 season. The lessons the soon to be 26-year-old learnt in the NBA were invaluable, and Ware plans to bring some of those nuances to Melbourne, along with his own individual swagger.
"Knowing your role and knowing your spots," Ware said, when asked what his biggest takeaway from the NBA was.
"Going into Washington, I knew I wasn't the main guy. For me, it was about picking your spots, knowing when you're going to go and knowing the timing and place in a game to do things.
"I'm going to play hard and bring some energy to the team.
"My main thing is scoring. That's what I like to do, so hopefully I make some shots."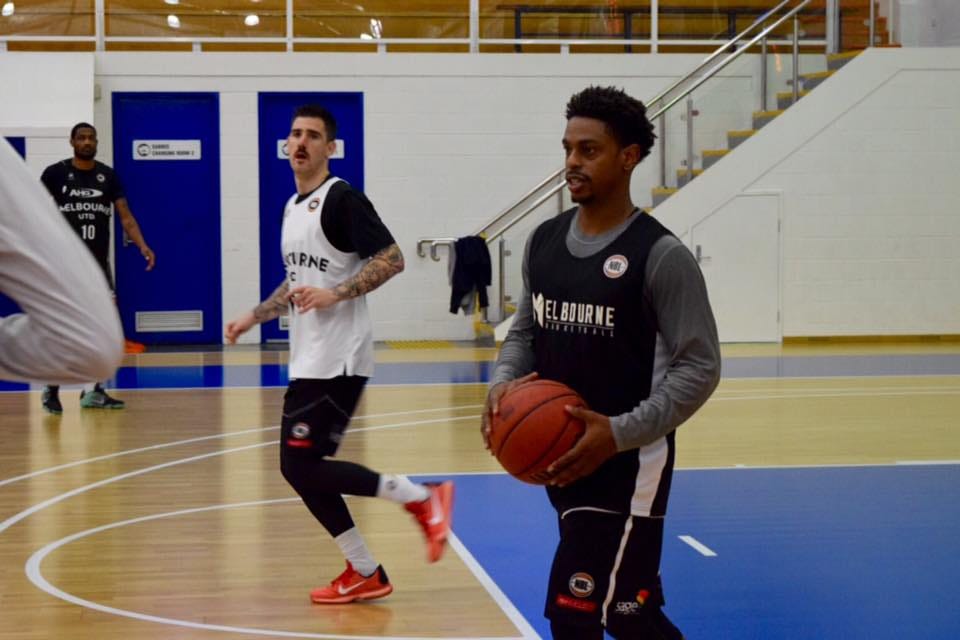 United have a win-loss record of 3-7, a far cry from their 9-0 start to last season. The past 10 weeks have been tumultuous for Melbourne. Stars Chris Goulding and Todd Blanchfield have missed significant time with injury, and they even parted ways with marquee offseason signing, Cedric Jackson. Coach Dean Demopoulos is weary of the constant roster upheaval, and won't be hesitant to throw his newest toy right into the fire on Friday night.
"We need his juice right now and he is going to bring it," Demopoulos said.
"Getting him assimilated into the group is a challenge. We need to get him physically situated and try to get everybody familiar with the skillset and the approach, because it's not like he isn't going to play a lot – he is, and that's why he is here."
Jumping into a new team mid-season isn't a lost art on Ware. Last season, he joined France's ASVEL Basket squad during their campaign and made a big impact. Ware averaged 12.1 points, 3.5 assists and 2.3 rebounds in France, helping lead his team back from a 2-0 deficit in the championship series, earning finals MVP honours.
While United hopes Ware makes a similar impact, it won't happen overnight, as the California native understands the difficulties associated with joining a team during the middle of the season.
"It's tough because you need to learn fast and your learning curve is shorter," Ware said.
"You got to get things done; you got to know your players, so it's pretty tough for a point guard."
Having his old ASVEL teammate David Andersen around, though, has eased the transition process for Ware. The 36-year-old helped Ware learn United's playbook during the import's first training session, and Andersen is keen to see what he can bring to the court.
"He brought an air of freshness and excitement to it, and training was really intense, and everyone was getting into it," Andersen said of Ware's first workout with the team.
"I thought Casper fitted in nicely. He is already pushing the ball and doing what he does, and hopefully things will keep moving in the right direction.
"He has a great scoring ability, so no one can slack off him or back off him, so it's going to help us. It's a fresh look and like I said, he will push the ball up the floor and get us easy buckets in transition.
"Not to mention his defence, which is great. Even though he is small, he holds his own well on the block, shoving guys around and getting amongst the rebounds.
"He is a great all-around player and I think he will help us in the up and down of the game."
Demopoulos echoed Andersen's thoughts of Ware, but also reminded his team that their new mate isn't going to immediately turn things around.
"Like I told the guys, he isn't going to spout wings and fly," Demopoulos said.
"We need to prepare to win every day with him here, just like we would if he wasn't here. He isn't superman, but he is a hell of a player, and a really nice guy.
"He is a guy who can really score, who sees the floor and is unselfish at the same time, which is a combination that is hard to find.
"He also has a commitment to playing the defensive end of the floor, which I think, all those things combined, will help him gain the respect of the Australian fans, and of course the players."
Ironically, Ware has a background of the NBL game, with his former college teammate James Ennis feeding him info on Australia's premier basketball league. Ennis, of course, won an NBL championship with the Perth Wildcats in 2014, and was also named to the All-NBL First Team that same year. The duo still shares a strong friendship and communicates often, and Ware is eager to get going, and possibly reach the same level of NBL success that Ennis did.
"I have heard of a few of them, like Jerome Randle and all them," Ware said, when questioned if he has knowledge of any of the NBL's top point guards.
"I've heard about them a lot. I actually learnt about this league before because I have an ex-teammate James Ennis, who played for the Perth Wildcats.
"I heard about this league years before this, so I'm happy to be here and I'm excited to play."
Another reason why Ware is eager to get going in Australia is the large crowds. The NBL is currently averaging their largest attendance numbers over the past 15 seasons, and that is sure to energise Ware even more.
"I love the big crowds; it just feeds you more energy," Ware said.
"It makes you want to play that much harder."
Ware might not be the entire answer to United's resurgence, but make no mistake, his energy and offence definitely look like it will be part of the equation.