Discover more from The Pick and Roll
We're all about Aussie hoops. Independent, objective analysis and commentary. Insightful narratives built around Australian basketball. Read about our men and women in the NBA, WNBA, NCAA, Europe, national teams, NBL, WNBL, NBL1, prospects and more.
Over 2,000 subscribers
Broekhoff and Madgen both advance in EuroCup
Ben Madgen and Ryan Broekhoff's sides have progressed to the Top 16 in the EuroCup in ominous form, with Lietuvos Rytas finishing strongly to move into second place behind unbeaten Lokomotiv Kuban in Group C.
Lietuvos Rytas needed to take care of business against Limoges on the road in their final Group C game of the regular season to secure second place. It would prove to be a close one too, with neither team able to break away from the other, with the largest lead of the game being just 6 points. It was the home side that would keep their noses in front for most of the first half, yet despite some horrendous outside shooting, Rytas would lock up the scores at 35 apiece at the main break.
Rytas never got going from beyond the arc, failing to connect on any one of their 16 three-point attempts. Brn Madgen came up with a big score to ensure Rytas were ahead by 4 late in the game. Rytas would manage to hold on down the stretch, to steal a thrilling 69-71 victory, ensuring their fifth win across their last 6 games [video highlights]. Ben Madgen played his role well, adding 6 points and 3 rebounds in 21 minutes.
Rolling to a tenth straight win to close out the regular season undefeated were Lokomotiv Kuban, easily dispatching Partizan Belgrade 99-64. Leading by 4 points at the first break, Lokomotiv steamed through the second period 32-10 to open up a commanding 26 point half time advantage. They would dominate every facet of the game as they cruised to a 35 point win.
Ryan Broekhoff was one of 5 players to score in double figures for the victors, adding 11 points on 3-6 shooting with 4 rebounds and 2 assists in just 16 minutes on court. Lokomotiv spread the minutes in the lop-sided result, resulting in every player on the roster scoring [video highlights].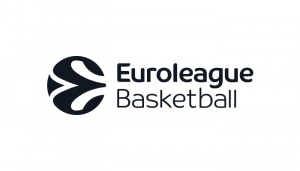 In Round 15 of the EuroLeague, Maccabi Tel Aviv faced Spanish side Unicaja Malaga and were given a reality check. The Spaniards recorded their fourth straight victory following a 78-89 come-from-behind win over Tel Aviv. Malaga's defense restricted the Israeli sides scoring in the second half, restricting them to just 31 points while compiling 50 of their own to run over the top of their opponents [video highlights].
For Tel Aviv, Philadelphia 76ers draftee Jonah Bolden started and played 30 minutes, adding 8 points on 3-8 shooting. He also registered 10 rebounds, 5 steals and 1 block, but could not help break through Tel Aviv's second half scoring troubles. Tel Aviv are now hanging tough in seventh place with an 8-7 record.
Anadolu Efes Istanbul improved their record to 4-11 following a come-from-behind win against Brose Bamburg at home. Anadolu would overhaul a 15 point third quarter deficit to storm home and win 69-58 [video highlights].
Australian Boomer Brock Motum would add 4 points on 2-4 shooting with 2 rebounds in 10 minutes. Although Anadolu broke through for a win, they remain tied in equal last place with Valencia and Milan.