Discover more from The Pick and Roll
We're all about Aussie hoops. Independent, objective analysis and commentary. Insightful narratives built around Australian basketball. Read about our men and women in the NBA, WNBA, NCAA, Europe, national teams, NBL, WNBL, NBL1, prospects and more.
Over 2,000 subscribers
Broekhoff leads the scoring, Bolden edges closer to finals
Ryan Broekhoff led his team in scoring as he helped Lokomotiv Kuban Krasnodar maintain their winning streak in EuroCup, while Ben Madgen and Lietuvos rytas Vilnius ended their season in Europe with another loss. Both Aussies in EuroLeague also finished their week in a different mood, with Brock Motum and Anadolu Efes Istanbul having no luck in Malaga, as Jonah Bolden helped Maccabi Fox Tel Aviv beat FC Barcelona Lassa.
EuroCup Top 16 is over, and after two stages Lokomotiv are still yet to taste defeat. Yet their road trip to Trento was not that easy. After three quarters, the guests from Russia were 12 points ahead, yet Dolomiti Energia were not ready to give up and fought back. Jorge Gutierez made a layup and tied the game with 34 seconds left. But Lokomotiv delivered 5 points in a row to take the win 74-71 and kept the perfect result of 10-0 this season--the second-longest undefeated streak in the tournament's history [video highlights].
https://twitter.com/EuroCup/status/961348873506709504
Broekhoff led the team with 13 points in 34 minutes on 4-8 shooting. The wing also had 5 rebounds, 2 assists and his efficiency rating of 18 was also the best result for Lokomotiv. His Krasnodar team finished on the top in Group G and will now face Herbalife Gran Canaria in a best-of-three quarterfinal series that starts on March 6 in Russia.
https://twitter.com/lokobasket/status/961331946101071877
Lietuvos rytas did not have any chances to get through in their last game, with the LKL bronze medallists unable to finish on a high in the EuroCup. Although 5,515 spectators should not be disappointed with the game they saw. It was a close match up till the very last second, but coach Rimas Kurtinaitis and his crew was a little bit short - Bayern Munich got a win in Vilnius 87-85 [video highlights].
https://twitter.com/EuroCup/status/961335758413008896
Despite some rumours about his foggy future in Lithuanian capital, Madgen stepped on the court as a starter and had 7 points in a little bit more than 15 minutes. 33-year-old guard made 3-5 from inside the arc, and 1-2 from the free throw line but both his three-point attempts.
While their EuroCup season may be over, next weekend Lietuvos rytas will have a chance to get its first trophy this year as the best 8 teams of domestic league will fight for King Mindaugas Cup.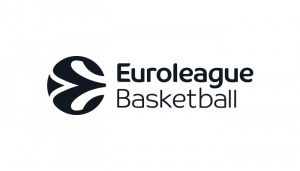 It is the same story in Euroleague this week: one Aussie left the game with his head down and the other grabbed a very important victory. Let's start from a story with the happy ending. Maccabi and Bolden beat traditional EuroLeague giants Barcelona 94-82. The Spaniards came to Israel with a temporary head coach in Alfred Julbe, who took the team over when Sito Alonso got fired earlier in the week.
Usually shock news like this gives the team an extra motivation, but it was not a case this time. Maccabi won the second period by nine points and scored 29 in the fourth, helping to grab a very important win. Starter Bolden contributed 9 points with 3-6 shooting, 6 rebounds and 2 assists, with his efficiency rated at 13 [video highlights].
https://twitter.com/EuroLeague/status/961723714621624320
Now boasting 12 wins and 10 losses, they will be starting to feel more comfortable in 8th place after Baskonia Vitoria lost to Panathinaikos Superfoods Athens.
With 8 games left in a regular season, Anadolu Efes Istanbul are entrenched at the bottom of the EuroLeague standings. This time the Turkish club did not have any chances in Malaga against Unicaja, going down 68-81. The game was a nightmare for Motum and all his teammates, and right from the started they trailed by 11 after the first quarter. Even as the guests from Istanbul tried to fight back, poor offence in the last quarter in scoring just 13 points was never going to be enough to contend for the win [video highlights].
https://twitter.com/EuroLeague/status/961725628281180162
Motum started the game on the bench and played just 15 minutes. In that time the Australian forward scored 5 points (1-3 2PT, 1-2 3PT), grabbed 2 rebounds and was largely ineffectual. It has been a tough season for Efes, and perhaps they can use the remaining games to help launch an assault on the Turkish Super League championship.