Discover more from The Pick and Roll
We're all about Aussie hoops. Independent, objective analysis and commentary. Insightful narratives built around Australian basketball. Read about our men and women in the NBA, WNBA, NCAA, Europe, national teams, NBL, WNBL, NBL1, prospects and more.
Over 2,000 subscribers
Brock Motum solid in EuroLeague loss
Motum was one of the best, but it wasn't enough for Anadolu Efes Istanbul to get over the line against his former team.
Due to ongoing war between FIBA and EuroLeague, it was the second time this season basketball fans had a chance to watch more games than usual in one week. However only the Aussie national team could make their fans happy, as both Motum and Johan Bolden had to leave the court with their heads down.
Australia beat the Philippines 84-68 on Thursday night in Melbourne, and is still unbeaten in the FIBA 2019 Asian Qualifiers Group B. Though it was the only win for Aussies this week.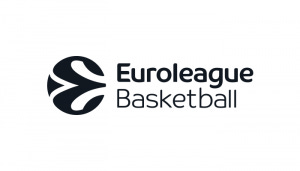 Those who woke up early on Friday morning could also watch Bolden's performance with Maccabi FOX Tel Aviv. But they had to be disappointed of the game they saw. The 6'10 forward from Australia was quiet, plus his team from Israel lost a very important battle in Malaga against Unicaja 69-83.
Bolden scored first two points of the game, Micahel Roll added three pointer, DeAndre Kane scored two more and Maccabi was in front 7-0. But it took just 5 minutes for Spaniards to catch up the guests (13-13) and they had 4 points lead after the first quarter. Despite taking the lead back and being in front almost all the second period, Maccabi lost control of the game after the break. Unicaja won the third term by four and the final quarter by nine and grabbed its 10th win of the season.
https://twitter.com/EuroLeague/status/966801009828880386
Bolden played 17 minutes, scored 6 points (3/4 2PT, 0/2 3PT), grabbed 4 rebounds and had just 4 efficiency points. DeAndre Kane (15 points), DeShaun Thomas (14 points) and Artsiom Parakhouski led the team in scoring, but it wasn't enough for Maccabi.
Unicaja had more weapons this time - 11 players scored at least one point of 12 who entered the game. Nemanja Nedovic, Ray McCallum and James Augustine were the best among those players with 15, 14 and 12 points.
It was Maccabi's second loss against Unicaja and it can complicate the situation at the end of the regular season. Maccabi still holds on the 8th spot with 12 wins and 11 loses, but the Spanish team, who is 2 wins shorter, could easily catch Maccabi in the last 7 rounds.
But comparing to Motum's situation, Bolden can feel more relaxed.
"Zalgiris and us both won the National Cups last weekend, and both teams are showing high level of basketball at the moment," said Motum before his game. "Even though we don't have Dogus Balbay and Zoran Dragic, we will try to cover their absence. We hope that this battle will end up with our win."
But his hopes didn't become reality. The Turkish Cup winners held a 2 point buffer after the first quarter, but that was it. Zalgiris, coached by legendary European player Sarunas Jasikevicius, pushed harder in the second and never turned back. 20 points separated them by the middle of the last quarter and Lithuanian champions took a win 86-70 at the end.
https://twitter.com/EuroLeague/status/967133104564527104
Motum was one of the best players for the host side. The Rio Olympian had 12 points (3/7 2PT, 2/2 3PT), 1 assist and a second best result in his team at 14 efficiency points in 23 minutes against his former team. Only Errick McCollum (14 points) and Tony Douglas (13 points) scored more for Anadolu Efes.
Guests form Kaunas let to play for all 12 players and 11 of them scored at least two points. Five of them reached a double digits: Aaron White left the court with 15 points, Brandon Davies added 12, Vasilije Micic and Arturas Milaknis both scored 11 and Kevin Pangos had 10.
The Turkish side now has just 6 wins and 17 losses, sitting in last place in EuroLeague and almost lost even theoretical chances to get through to the next round. At that time Zalgiris has almost reached his Top 8 dream.