Brock Motum and Jonah Bolden's mixed fortunes in EuroLeague
In a big week of EuroLeague action, all teams played two games and it resulted in mixed fortunes for both Brock Motum and Jonah Bolden.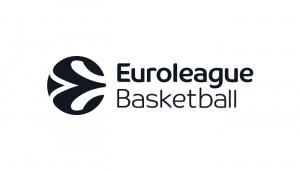 Despite a big outing from Rio Olympian Brock Motum, Anadolu Efes Istanbul were buried by a barrage of three-pointers in Russia, going down the EuroLeague pace-setter CSKA Moscow 110-79. CSKA drained a season-best 18 triples-- one short of the league record-- as they ran over their Turkish rivals.
A sizzling hot first term saw Efes try to match the scoring firepower of CSKA, with Motum prominent early. Yet after one period, the visitors were already trailing by 14 points. Motum tried to take over and place his team on his shoulders early in the second term. He scored 7 straight Efes points to keep them within striking distance, yet CSKA were just too hot to handle on the night.
https://twitter.com/EuroLeague/status/953719631495262208
Led the trio of Cory Higgins (21 points), Sergio Rodriguez (16 points) and Nando De Colo (15 points and 7 assists), CSKA just had too many weapons for Efes as they rolled to a 31 point win [video highlights]. Motum would finish as his team's leading scorer with 19 points (7-13 FG) with 4 rebounds.
In an all-Turkish showdown, Efes next tackled Fenerbahce Istanbul. Efes opened on a 10-0 run with Motum right in the thick of the action. Their rivals closed out the term strongly, tying up the scores, and positioning the contest to be a classic. Fenerbahce grabbed the ascendancy leading up to half time however, with making big plays to open up an 11 point lead.
Both sides then locked into a power struggle, with Fenerbahce unwilling to let go of their lead. While Efes would finish strongly behind the play of Toney Douglas's game-high 29 points, Jan Vesely and Marko Guduric responded late to ensure a 84-89 win for Fenerbahce [video highlights].
https://twitter.com/EuroLeague/status/954442619828031488
Motum added 6 points and 2 rebounds in 20 minutes. With 18 points, Brad Wanamaker was one of 5 players for Fenerbahce to score in double figures. Efes is now 5-14 on the season and will be unable to progress to the next round.
Maccabi Tel Avivi suffered a 30 point whitewash when they took on Olympiacos Piraeus on the road. They fell behind early, and trailed by 13 points at half time. However a 41-24 second half saw Tel Aviv overwhelmed, as they eventually lost 64-94 [video highlights].
Jonah Bolden was sidelined by an ankle injury, with his presence in the paint and three-point shooting sorely missed. Tel Aviv lost the rebound count 39-48, and shot just 5-18 from downtown and 39.1% from inside the arc. Only Pierre Jackson (13 points) and Alex Tyus (10 p0ints) managed to score in double figures for Tel Aviv who struggled to find ways to consistently score, while everyone on the roster scored for Olympiacos who had a balanced scoring attack led by Vassilis Spanoulis' 13 points and 7 assists.
In their second game of the week, Tel Aviv managed to rebound strongly to register just their second win across their past 5 games. With Bolden back from injury, the Israeli side used a 9-0 run to close out the first half to lead by 18 points and were never seriously threatened from that strong position. Jackson was back in form to lead Tel Aviv with 22 points, as his side regained their offensive rhythm to maintain their grip on 8th place and a spot in the next round thanks to a 89-75 result [video highlights].
https://twitter.com/EuroLeague/status/954108613370482689
Bolden's first game back saw the 6'10 forward play 24 minutes in which he tallied 1 point, 7 rebounds and 3 blocked shots. His rim protection made a big difference for Tel Aviv as they look to keep a grip in the top half of the standings.
https://twitter.com/EuroLeague/status/954073798529245185