Brisbane kick off free agency with Kickert, Gibson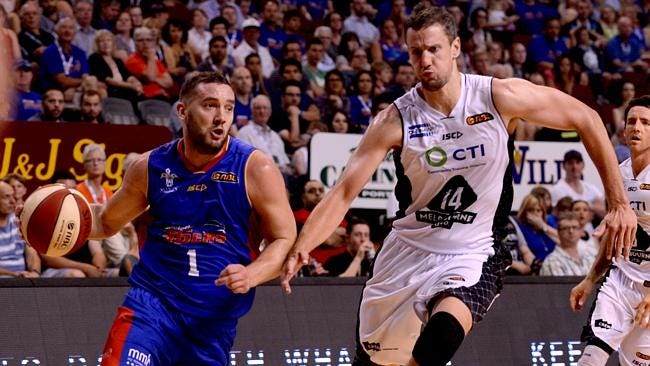 The NBL's newest franchise the Brisbane Bullets have opened up their free agency account with the signings of former Melbourne United and Adelaide 36ers players Daniel Kickert and Adam Gibson.
In a press release held in Brisbane today, last year's All-NBL First Team player in Kickert and captain of the Sixers in Gibson were high on the priority list in the Bullets' first off-season since their return to the competition.
"They are both tremendous players, but just as importantly, tremendous people that will help us establish and promote the club's vision and values," Bullets head coach Andrej Lemanis explained.
"My belief is in order to have sustained success, we need to build with a core of players over time - Adam and Daniel are great people for us to have as part of that. "They are proven performers at both an NBL and international level, and I know they are committed to creating an environment which leads to success on and off the court."
Kickert spent two seasons at Melbourne United, playing a major role in their offence while leading the league in 3P% (min 1.5 3P attempts per game). He was rewarded for his efforts last season, being awarded Melbourne's Coaches Award.
Gibson already has a history with the Brisbane franchise, making his NBL debut with the club in 2005 as well as securing the club's third (and latest) championship in 2007 before the Bullets shut up shop.
Brisbane have also been rumoured to have been linked with many high profile Australian players, names such as Cameron Bairstow (Chicago Bulls) and Brock Motum (Zalgiris, Lithuania) continue to raise hopes for Brisbane faithful.
For now, the additions of Kickert (2 years) and Gibson are a quick fire start and provide a solid foundation to start building.
Under head coach Andej Lemanis, the Bullets have no intentions on just playing their part in season 2016/17, they want to make an impact!