Discover more from The Pick and Roll
We're all about Aussie hoops. Independent, objective analysis and commentary. Insightful narratives built around Australian basketball. Read about our men and women in the NBA, WNBA, NCAA, Europe, national teams, NBL, WNBL, NBL1, prospects and more.
Over 2,000 subscribers
Brainstorming names for Tasmania's NBL team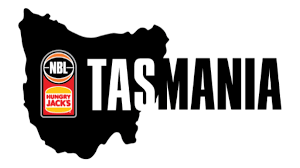 Naming a new sports team is a big task.
All things going to plan, a team's name becomes synonymous with individuals, communities and locations forever. Done well, a team and its identity can become iconic across the world.
It's also not an easy task.
There's only a finite number of good team names in the world, and even fewer that both fit the team and aren't already in use. That's why the NBL face a tall order coming up with a name for their new Tasmanian team, due to enter the league in the 2021-22 season. It doesn't help that the iconic Tassie Devils name is unavailable, with "Tassie Devils" trademarked by the AFL and "Hobart Devils" owned by CLB3X3. The fresh branding brought to the table by the Hobart and Southern Huskies last season was short-lived and has been tarnished beyond repair. The other iconic Tasmanian animal, the Tassie Tiger, already lends its likeness to the state's top-level men's cricket team.
Of course, there doesn't have to be a direct link between a location and its team's name. South East Melbourne entered the NBL this season, with their Phoenix moniker alluding to the region's rise from the basketball ashes rather than its literal properties. If the Tasmanian team is taken in a similar direction, it makes it hard to predict what name they might settle on.
With that in mind, we've brainstormed a few names that might fit the league's new club. It's hard to have an idea for a team name and make it feel organic and natural straight away. For now, these ideas are something to throw at the wall just to see if they might stick.
Timbers
Most of Tasmania's iconic features don't exactly lend themselves to the name of a sports team. It's hard to imagine watching the Ocean Views, the Bushwalks or the Wineries in the NBL any time soon.
Another thing that Tasmania does have, though, is its lush forests. As unlikely as it sounds, that does have a track record as a successful team name. Major League Soccer has seen rapid growth in the United States in recent years, and the 2015 champions were none other than the Portland Timbers. While this version of the Timbers was founded in 2009, the name has been attached to soccer in Portland in a variety of ways since 1975. They house a passionate fan base too, with every single match in the 2019 season a sellout, per Soccer Stadium Digest.
That shows that the Timbers name, while a little abstract, can engage a fanbase. It would certainly represent one of Tasmania's most iconic features, with over 20% of the state classified as World Heritage Area and a large chunk of that forest reserves. The only concern is the state's complicated relationship with the forestry industry, with near-constant headbutting between environmentalists and the sector's governing bodies. Still, all of that could be overlooked in the name of sport.
Brewers
Here is another Tasmanian industry that could translate to sport, and this one would speak to a lot of Australians. While coeliac disease has robbed me of any expertise in the area, it's my understanding that Tassie produces some of the best and most iconic beers in the country (again, don't quote me on that-- all I know is that gluten-free beer is disgusting). According to the University of Tasmania beer was brewed on the island from as early as the first year or two of settlement, making this name a historically and culturally significant one.
Of course, it would also open the door to some pretty obvious corporate opportunities. Imagine a Brewers team with Cascade or Boags as the naming rights sponsor. Sure, beer companies sponsoring sports has been a contentious issue in the past, but that never stopped it from happening anyway. You talk about sponsors, and there is one right here for the picking.
Regardless of your feelings on that topic, the Brewers name would still be a good fit for Tasmania's team. It's worked well in Major League Baseball, with the Milwaukee Brewers named for the city's similarly historic brewing industry. Why not give it a chance in Australian sport?
Van Diemens
Again, their are some negative connotations that could be attached to this. After all, Van Diemens Land was the official name of Tasmania from its discovery until 1856, a period that included colonisation by force by the British and their use of the island as home to around 75,000 convicts. Any name birthed from deep in the history books is bound to be problematic in one way or another.
Ignoring those potential issues, this could be a dynamic name for Tasmania's NBL team. It would be truly unique, as nowhere else in the world would be able to lay claim to it. It's easy to picture the demon mascot and marketing that could go along with it too, and while the Demons are synonymous with AFL club Melbourne, this would be a fresh enough twist to avoid any confusion.
Freeze
Speaking of links to Tasmania, here's the stereotype everyone likes to play up. In fairness, that stereotype is mostly true, and that's why it could fit as the NBL team's name. This is the name that would most resonate with the rest of Australia, while giving Tasmanians something positive to connect to all of the negative feedback they regularly get from mainlanders.
In terms of marketing and image, it could fit fairly snugly with what the Huskies were trying to do in the NZNBL and NBL1 last season. Say what you will about those teams and their management, but their brand engaged the community from day one. By focusing their colour scheme and messaging on the Tasmanian climate and the state's links to the Antarctic, the new NBL team could do the same.
Heat
I mean, who doesn't love a bucketful of irony?