Boomers to take on Pac-12 College All-Stars in Melbourne exhibition games
Australia will have two more chances to watch their Boomers in action before the team heads to Rio for one of the most anticipated Olympic campaigns in recent memory. The Boomers will square off against a team of Pac-12 College All-Stars at Hisense Arena on July 12 and 14.
Boomers head coach Andrej Lemanis spoke of the importance of the two exhibition games at the announcement on Tuesday, as it will be one of the final chances the Aussies get to play together before flying to Rio.
"It's a very important time for the players that are looking to be selected," Lemanis said, alluding to the squad of 17 Boomers that was announced last week who will take part in the training camp in Melbourne from July 5.
"It's a very important time for the players who are looking to be selected to go to Rio to show how they help the team be the best it can be, but also for us to continue to prepare to be the best that we can be once we get to Rio. We will continue to work on our offensive and defensive philosophies. We need to continue to work on what is best for us in terms of improvements for the team. It's a very important camp."
Anthony Moore and Andrej Lemanis | Credit: Damian Arsenis
Australian basketball fans will be treated to one of the most talented Boomers squads in history, with the starting five likely featuring all NBA players - a scenario that would be a first for the Boomers. Some notable exclusions from the initial extended squad included Clint Steindl, Daniel Kickert and Todd Blanchfield. Lemanis faces an even tougher task in cutting the squad from 17 to the final 12 that will represent Australia in Rio. The games in Melbourne should help Lemanis and the Boomers coaching staff with their final selections.
"One of the real positive things for Australian basketball currently is the depth of talent that we have," Lemanis added. "Just to get the squad to 17, there's already been some unlucky athletes in terms of missing this squad and there's going to be some very tough conversations had to get this squad of 17 to 12."
Two of Australia's most talented basketballers, Dante Exum and Ben Simmons, may not be donning the green and gold in Rio.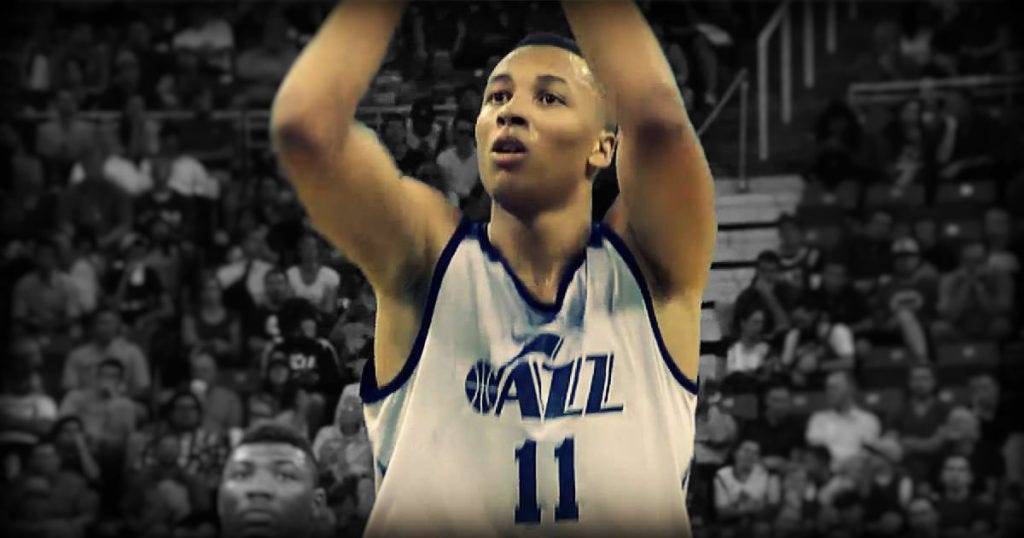 Exum was a surprise choice to some in the squad of 17, as he is still recovering from a torn ACL. Lemanis reassured that Exum's rehabilitation is going well, but the final decision on his playing status for Rio will come down to his health.
"If at any stage he feels uncomfortable with where it's at then he won't put himself at risk," Lemanis stated. "Also, the [Utah] Jazz needs to be comfortable that his knee is up to the rigours of an Olympic campaign, as do our medical staff."
Simmons, the projected number one pick in this year's NBA Draft, chose to bypass his chance to play in Rio to prepare for the upcoming NBA season. Lemanis has left the door ajar for Simmons to rejoin the Boomers squad however, and believes the team will be very welcoming if he does decide to change his decision.
"He wanted to totally dedicate himself to having a great NBA rookie year which meant spending time with the club who drafts him," Lemanis said. "I support it, understand it, and wish him well in that, but from my point of view we would welcome him with open arms if he decided to come into camp."
The opportunity that Simmons may play for the Boomers squad isn't just a pipe dream. Lemanis further suggested "special circumstances" would allow the former LSU standout to come into the squad. The final choice may ultimately be out of Basketball Australia's hands though.
"There is also AOC [Australian Olympic Committee] and IOC [International Olympic Committee] paperwork which needs to be put in place as well, so they might have a different opinion," explained Lemanis.
Lemanis was also weary of the awkward timing between the end of international competitions and the start of the Boomers camp. Two key cogs in the Boomers squad, Matthew Dellavedova and Andrew Bogut, will compete in the NBA Finals for the second consecutive year. Their Finals series could go extend all the way through to June 20. Additionally, David Andersen, Brock Motum and Brad Newley are in the midst of postseason action with their club teams in Europe.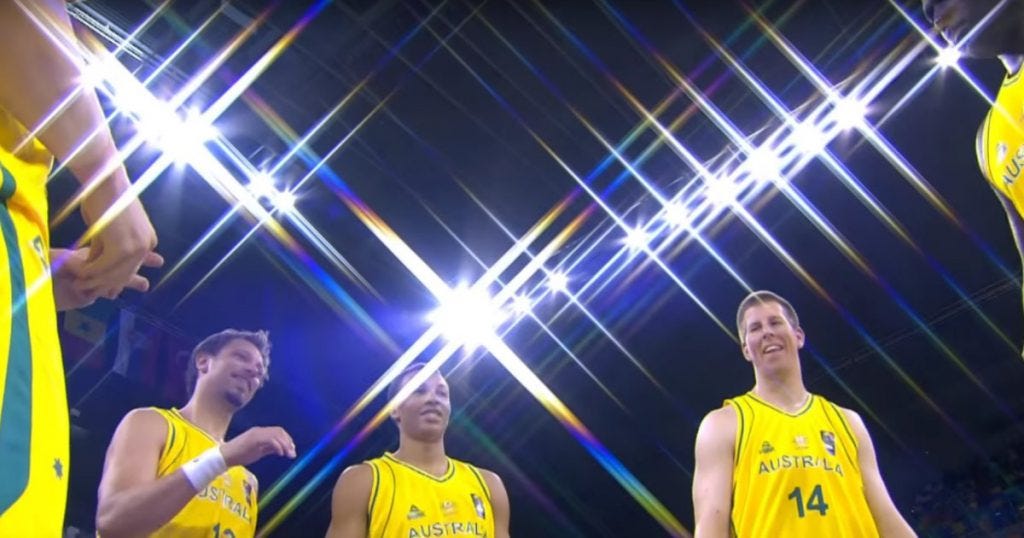 "One of the restrictions we have is time," Lemanis expressed. "We don't have the opportunity to start until July the 5th, but the reality is the rest of the world is also faced with the same time restrictions, so it's not a disadvantage for us."
The improved culture, connections and commitment of this group of Boomers has instilled belief in Lemanis that this could be one of the more memorable Olympic campaigns.
"One of the fantastic things about the current group that we have is their commitment to doing something that's never been done before in Australian basketball and that's a gold medal at a major event," Lemanis enthused. "It's no secret that we are certainly going there to win the gold and we understand that it's a big aspiration, but it has driven behaviours."
"We sat down in 2013 as a group and mapped out this four-year plan to Rio, and as a part of that was the commitment from the team to come together every year. The commitment has certainly been there for every year for the past four years and so coming into camp this year, we are starting from a much higher base. There's already a culture established among the group."
Lemanis pointed to the NBA Boomers getting together during the NBA All-Star break as an example of how locked in and prepared the Aussies are to be successful in Rio.
With Australia boasting a loaded team, the two-game series will be the last chance to see all of Australia's current NBA players together playing on home soil.
---
Pac-12 College All-Stars
Name Position Height Year College Tra Holder Guard 6'1" Sophomore ASU Jordan McLaughlin Guard 6'1" Sophomore USC Kadeem Allen Guard 6'3" Junior Arizona Stevie Thompson Guard 6'4" Freshman OSU Lorenzo Bonham Guard 6'4" Junior Utah Dorian Pickens Guard/Forward 6'5" Sophomore Stanford Matisse Thybulle Forward 6'5" Freshman UW Stephen Domingo Forward 6'7" Junior CAL Wesley Gordon Forward 6'9" Freshman COLO Drew Eubanks Forward 6'10" Freshman OSU Josh Hawkinson Forward 6'10" Junior WSU Chance Comanche Centre 6'11" Freshman ARIZ
---
2016 Australian Boomers Farewell Series
July 12, 2016: Hisense Arena, Melbourne 5:45pm: Australian Rollers vs NWBL All-Stars 7:30pm: Australian Boomers vs Pac-12 All Stars
July 14, 2016: Hisense Arena, Melbourne 5:45pm: Australian Rollers vs NWBL All-Stars 7:30pm: Australian Boomers vs Pac-12 All Stars
---
Ticketing
Tickets for the Boomers farewell series will be available to Telstra customers from 4pm Thursday, May 31 – 4pm Thursday, June 2.

For members of the Basketball Australia family, an access code will be sent to them to buy tickets from 1pm Friday, June 3 – 5pm Sunday, June 5.

Tickets to the general public will go on sale from 10am on Monday, June 6.

All tickets will be available via Ticketek.