Discover more from The Pick and Roll
We're all about Aussie hoops. Independent, objective analysis and commentary. Insightful narratives built around Australian basketball. Read about our men and women in the NBA, WNBA, NCAA, Europe, national teams, NBL, WNBL, NBL1, prospects and more.
Over 2,000 subscribers
Boomers and Opals coaching assistants set to be unveiled soon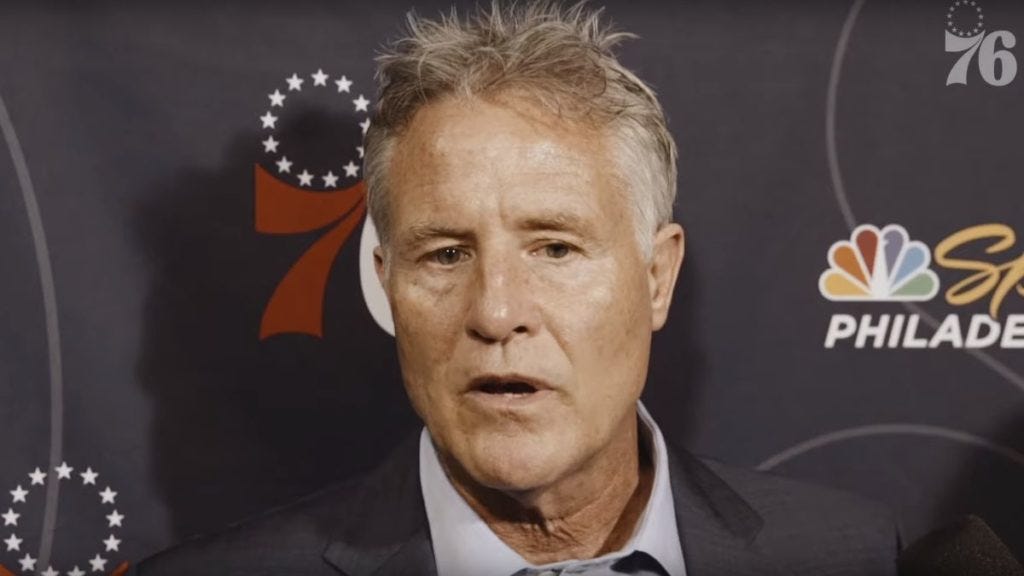 Less than a month away from when the Olympics were due to commence, Basketball Australia has yet to name the Boomers and Opals assistant coaches for Tokyo 2020.
There is no doubting that the COVID-19 global pandemic played a part in disrupting the plans for many sports, with the Australian national basketball teams no exception.
While Sandy Brondello returns as head coach of the Opals for her first Olympic campaign, the Boomers will have gone back to the future in appointing Brett Brown as head coach last November. Yet what of their support staff, the assistance coaches? Immediately prior to the coronavirus forcing everyone to change their plans, it is worth noting that neither the Boomers or Opals had yet locked anyone in.
It's June -- just a month away from when the Olympics were due to be held -- and neither Brondello or Brown had formally locked in their coaching staff.
Reached for comment, Basketball Australia's General Manager High Performance Jan Stirling, the Opals 2006 World Championship gold medal winning head coach, assured The Pick and Roll that announcements would be made soon.
"The postponement of the Olympic Games and the impact of COVID-19 global lock down the athletes, coaches and support staff of both programs are having a recess," explained Stirling. "These circumstances will be reviewed mid – June."
Brondello, who guided the Opals to silver at the 2018 FIBA World Cup, will be looking to return Australia to the medal podium at the Olympics after the Brendan Joyce led side in Rio finished in fifth place. The Opals have plenty of work to do however, after finishing third at the 2019 FIBA Asia Cup behind Japan and China.
One would suspect that Brondello's assistant coaching staff from that event may well all return. That lineup featured 2020 WNBL Championship winning coach Paul Goriss (UC Capitals), runner up Cheryl Chambers (Southside Flyers), and Adelaide Lightning's Chris Lucas.
The Boomers coaching roster however, may well receive a near-complete overhaul from the lineup that featured in a thrilling run that ended just short of bronze at the 2019 FIBA World Cup under former head coach Andrej Lemanis.
Brown is set to return at the helm of the Boomers for the first time since the London Olympics where the Boomers reached the quarter-finals before finishing in seventh place. He had served a long apprenticeship as an assistant coach of the Australian national team between 1995 and 2003, before taking the top job in 2009, leading Australia to tenth place at the 2010 FIBA World Cup in his first major international campaign.
When Brown was first appointed, he confirmed that there would be changes in the coaching roster.
"It's gonna be important for me to surround myself with people that talk my talk, that know what I think, that can be an extension of me, said Brown. "I want that same line of trying to make sure that you can contribute and continue helping young Australian coaches, or Australia coaches. That sort of ecosystem, it's a little bit delicate, given that this is my 20th year in the NBA, and I have been removed from Australia for a while now."
Lemanis' coaching staff in China featured Luc Longley, Adam Caporn, David Patrick and Will Weaver. Along with Lemanis' departure, Longley has also since exited, stepping down with a year left on his contract.
"We've always asked the team to make sacrifices — well this is a sacrifice that I felt like I had to make for the Boomers' next transition," shared Longley with The Daily Telegraph's Matt Logue.
"I think a clean break from the previous staff is what we're after, as opposed to a half-pregnant situation where there are echoes of stuff. I feel that the group deserves and needs a fresh twist leading into this golden moment in time for the Boomers with Brett [Brown] coming onboard."
While Longley is out, Will Weaver stepped in to lead the Boomers in two Asian Qualifying games earlier this year in Brown's unavailability due to his NBA commitments, signalling a likely return to the fold. Caporn as head coach at Basketball Australia's Centre of Excellence could also be expected to return, while UC Riverside head coach David Patrick is also keen to return if given the opportunity as he explained to The Pick and Roll.
"I wasn't fortunate enough to be in Rio, but to watch from afar and see what Andrej did with this group, and to bring them from Rio to where we were [in China], was huge," said Patrick. "It was not only Andrej, but the leadership among the team I think helped."
"For me, what a great experience. I came back such a better coach. It's is about the X's and O's, but sometimes the chemistry, it's the camaraderie off the floor. I'm sorry to see 'Dre go, but I think if anybody is good enough to step up to the task, it's Brett and his experience not only in the NBA, but his experience in Australia and being part of the Olympic foundation for many years. My hope and thought is to still be involved in the program, and hopefully try and get that medal that we all know is long overdue for Australia."