Discover more from The Pick and Roll
We're all about Aussie hoops. Independent, objective analysis and commentary. Insightful narratives built around Australian basketball. Read about our men and women in the NBA, WNBA, NCAA, Europe, national teams, NBL, WNBL, NBL1, prospects and more.
Over 2,000 subscribers
Bolden's EuroLeague finals aspirations take a hit, Motum breaks through for a win
Round 21 of the EuroLeague saw Jonah Bolden's Maccabi Tel Aviv's quarterfinal aspirations take a hit, while Brock Motum helped Anadolu Efes Istanbul break through for a win after three straight losses.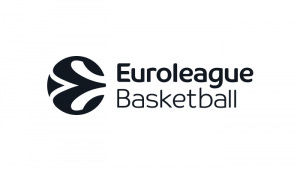 Playing on the road in Lithuania, Maccabi Tel Aviv walked into a hostile environment and immediately found the going tough. However through some great team play, Tel Aviv remained in touch, trailing by just 6 at quarter time. While Tel Aviv managed to make the most of their trips to the charity stripe in the second period, converting 12-13, Zalgiris managed to hold onto a 7 point lead at half time.
Back-to-back treys from Jonah Bolden and Pierre Jackson (12 points) saw the visitors claw their way to within 1 early in the second half. Yet the home side exploded with a 16-4 run in the third term that extended the margin to 16 points, and from there Zalgiris were never threatened as they cruised to a 99-84 win [video highlights].
https://twitter.com/EuroLeague/status/959161398629748736
Bolden would add 12 points (4-7 FG) alongside 9 rebounds, 5 assists and 2 steals in another all-round display. Michael Roll led Tel Aviv with 18 points. For Zalgiris, Paulius Jankunas starred with a team-best 17 points, while Kevin Pangos compiled 16 points and 11 assists.
Tel Aviv is right on the edge of qualification for the quarterfinals, currently boasting an 11-10 record and in eighth place. With 9 rounds remaining, Tel Aviv is 1 game ahead of ninth placed Baskonia and will need to return to the winners list next week when they take on Spanish superpower Barcelona.
Anadolu Efes Istanbul took advantage of an injury depleted Valencia to register their first win in four outings. The home took control from the outset, yet despite missing key players, Valencia managed to hang tough. Leading by 4 at the first break, Efes were given a boost from Brock Motum. The Australian Boomer slammed home two dunks and made a lay-up before then draining a big triple to extend the margin to 15.
https://twitter.com/EuroLeague/status/959121319039242240
Efes would extend their lead to as many as 19 points in the third period. While Valencia never gave up, it was Motum who stepped up again to end any chance of a come-back win. The 6'10 Aussie combined with Derrick Brown (10 points) to maintain their double-digit lead, eventually recording an 82-66 win [video highlights].
https://twitter.com/EuroLeague/status/959148570892005376
Motum finished with 11 points on 5-8 shooting with 3 rebounds and 1 steal in 15 minutes off the bench. Errick McCollum paced Efes with a game-high 24 points, while Zoran Dragic added 18. For Valencia, they were led by Erik Green's 18 points.