Ben Simmons misses on All-Star start, finishes seventh overall on Eastern guard votes
The NBA announced its starting All-Star lineups on Friday. Despite the recent hot streak, Ben Simmons did not make it into the All-Star team's starting lineup this NBA 2019/20 season.
Simmons has been a consistently disruptive defender throughout this season, and presents a legitimate case for Defensive Player of the Year. According to the NBA, 76ers guard leads the league in total loose balls recovered (78), tied for first in loose balls recovered per game (1.8, with Anthony Davis). He is also second in total deflections (167, behind Kris Dunn) and fourth in deflections per game (3.8, behind Andre Drummond, Fred Van Vleet and Jrue Holiday).
Right now, Simmons averages 16 points, 7.8 rebonds and 8.5 assists, in 36.1 minutes over 44 games played, in the absence of fellow All-Star Joel Embiid, who made it as an Eastern All-Star starter for the third season running. Embiid has not been cleared for full contact as yet, and an injury replacement will be selected if he is unable to play. Their Philadelphia 76ers recently lost to the Toronto Raptors on Thursday, following a four-game win streak.
The point guard still has a chance to make it into an All-Star team as a reserve, with the coaches making the selection on 31 January, Friday.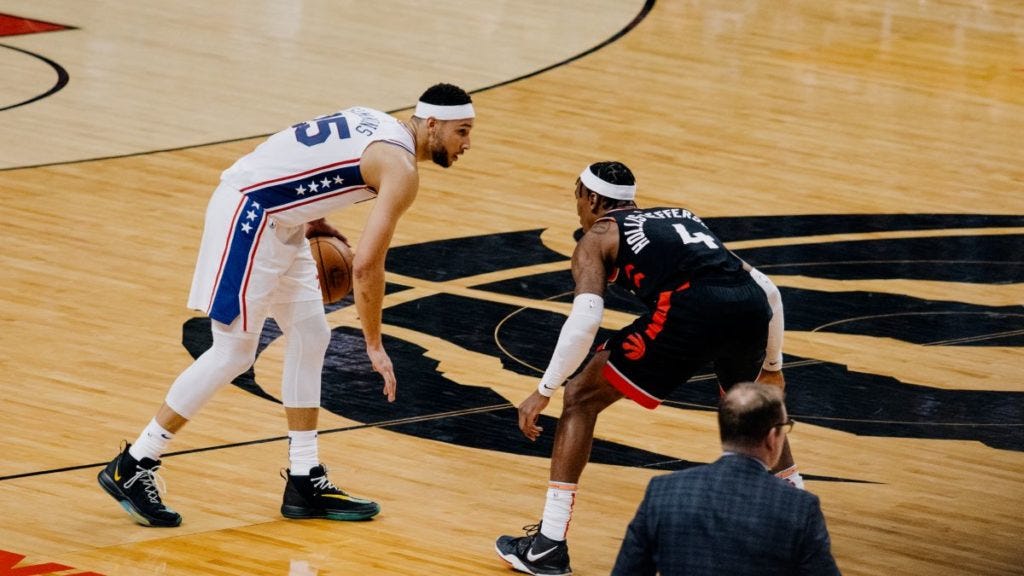 Credit: Sam Tolhurst
According to the NBA's release, Simmons was eighth on fan ranking, fourth among player votes, and third on media votes. Fans accounted for 50 percent of the vote to determine the NBA All-Star Game starters, while current NBA players and a media panel accounted for 25 percent each.
After all votes were tallied, players were ranked in each conference by position (guard and frontcourt) within each of the three voting groups – fan votes, player votes and media votes. Each player's score was calculated by averaging his weighted rank from the fan votes, the player votes and the media votes. The two guards and three frontcourt players with the best score in each conference were named NBA All-Star Game starters.
Each player's score is weighted based on 50 percent for fan vote, 25 percent for player vote and 25 percent for media vote. The formula to determine a player's score is (Fan Rank * 2 + Player Rank + Media Rank)/4.
For complete voting results and a list of media voters, visit pr.nba.com. The All-Star Game will commence on 17 February.
2020 NBA All-Star starters
Western Conference
Anthony Davis - Los Angeles Lakers
Luka Dončić - Dallas Mavericks
James Harden - Houston Rockets
LeBron James - Los Angeles Lakers
Kawhi Leonard - Los Angeles Clippers
Eastern Conference
Giannis Antetokounmpo - Milwaukee Bucks
Joel Embiid - Philadelphia 76ers
Pascal Siakam - Toronto Raptors
Kemba Walker - Boston Celtics
Trae Young - Atlanta Hawks