Australian Youth Men at #10 in FIBA Rankings despite impressive 2014
The FIBA Youth Men Rankings were updated earlier this month, with Australia moving up just 1 spot to the #10 position. View the FIBA Youth Men's Ranking.
FIBA Youth Men World Ranking - Updated December 7
---
The rankings, which take into account the performances of the U17 and U19 squads, see Australia move up from the #11 spot to the #10 spot. Moving up just a single position is somewhat surprising considering Australia's success in youth basketball this year, particularly the men's squads.
The Men's U17 squad had a brilliant FIBA U17 World Championship campaign, falling to the USA (who remain #1 on the rankings) in the Championship game.
Led by Isaac Humphries (18.9 ppg, 11.6 rpg & 3.3 bpg), the Australian U17 'Goannas' defeated Japan (#26), France (#9), Puerto Rico (#15) and Spain (#5) en route to the Championship game, only to fall to the powerhouse USA squad by a mere 7 points.
Isaac Humphries | Photo credit: Basketball Australia via FIBA
The majority of the Australian U17 squad was subsequently selected in the U19 Emus squad to participate in the FIBA Oceania U19 Championships, which Australia won thanks to a game-winning three-pointer from Dejan Vasiljevic in the Championship game against a tough New Zealand squad.
Winning the Oceania region saw the Emus qualify for the 2015 FIBA U19 World Championship, a tournament where we could see the likes of Ben Simmons, Thon Maker, Matur Maker, Isaac Humphries, Jonah Bolden and Jack McVeigh all potentially suit up in the green and gold.
---
On the other side of things, the FIBA Youth Women's Rankings sees Australia at the #11 spot after previously being ranked at the #13 spot.
The Australian U17 Women's squad, nicknamed the 'Sapphires', achieved 5th place at the FIBA U17 World Championship for Women earlier this year. The squad was led by Tahlia Tupaea (10 ppg, 2.6 rpg & 3.4 apg) and Anneli Maley (5.9 ppg & 11.4 rpg).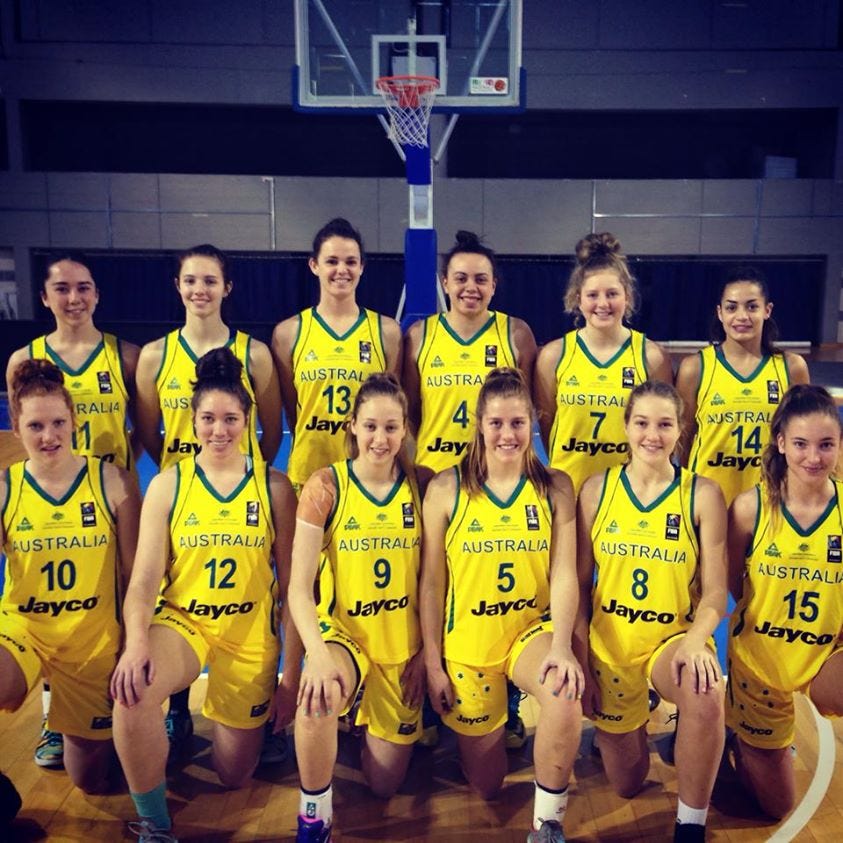 Just like the men's squad, a number of U17 women's squad members were chosen to participate for the U19 Gems squad at the FIBA Oceania U19 Championships. The Gems would finish the tournament undefeated to qualify for the 2015 FIBA U19 World Championship for Women.
---
The reality is that Australian youth basketball has never been in a better place, from both a participational perspective and a developmental perspective. 2014 has been an extremely successful year and 2015 is set to be even better.
We thank everyone for tuning in to our coverage of Australian junior basketball throughout the year and look to come back bigger and better in 2015.