Magbegor powers Sapphires to win over New Zealand | FIBA Oceania U16 Championships for Women
The Australian U17 women's squad is now 2-0 in the FIBA Oceania U16 Championships for Women after an impressive victory over New Zealand.
Centre of Excellence scholarship holder Ezi Magbegor was the star of the match, posting 25 points, 12 rebounds and 4 blocks en route to the 84-54 win.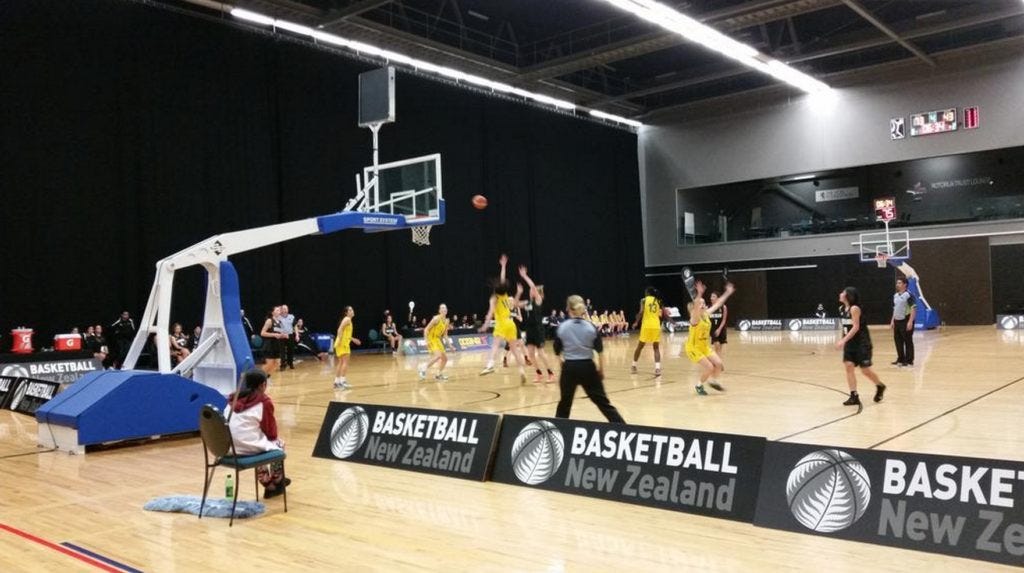 ---
Jaz Shelley had another solid performance, with 16 points and 3 assists off the bench.
After a convincing win over New Caledonia in the previous day's fixture, the Sapphires went into this game knowing it would be their biggest challenge of the tournament.
Australia had a great start to the game, looking to attack the paint wherever possible, while also controlling the glass on both ends of the floor. Magbegor was key inside the paint, showing off her size and length against a tough Kiwi side.
The Sapphires would enter the half with a commanding 44-23 lead over the tournament hosts.
Magbegor continued to dominate the paint, while Shelley proved to be an important spark off the bench for the Sapphires, scoring the ball in a variety of ways.
Playing in another game with a commanding lead saw the Sapphires spread the minutes among every player, saving key players for what's expected to be a grand final berth.
The Sapphires would ultimately walk away with an 84-54 victory, Magbegor leading the way with an impressive double-double. Samantha Simons also had a great performance, posting 9 points and 3 rebounds off the bench.
---
Australia will face Tahiti in their final pool game of the tournament, tipping off at 3pm (AEST) during Sunday's action.
For more information on the roster, schedule, live stats and recaps, visit our Australian U17 Women's central page.