Discover more from The Pick and Roll
We're all about Aussie hoops. Independent, objective analysis and commentary. Insightful narratives built around Australian basketball. Read about our men and women in the NBA, WNBA, NCAA, Europe, national teams, NBL, WNBL, NBL1, prospects and more.
Over 2,000 subscribers
Australian U17 FIBA World Championship squads announced
With the Australian U18 Championships wrapping up last week, Basketball Australia has announced the men's and women's squads for the 2016 FIBA U17 World Championships in Spain.
The men's squad has been narrowed down to 16, while 17 players have been named for the women's squad. Both teams will go through a training camp at the Basketball Centre of Excellence at the AIS in the coming weeks, as both squads need to be cut down to 12 before the World Championships tip-off on 2 June.
---
Men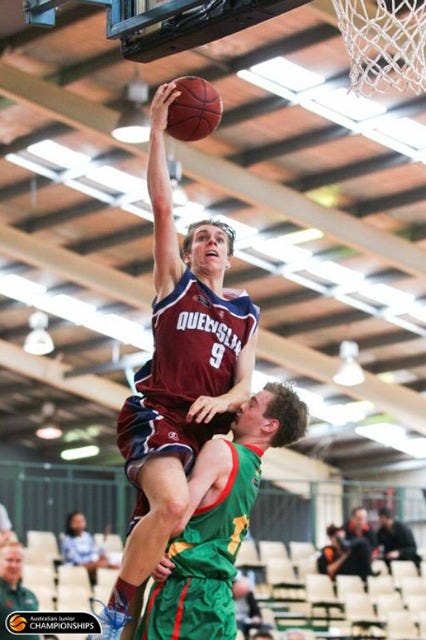 Nick Stoddart | Credit: Basketball Australia
Headlining the men's squad will be Samson Froling, who already has college programs in America salivating over his potential. Joining Froling will be Kyle Bowden, who was the top scorer at the U18 Championships, and three players from the grand final-winning Victoria Metro team in Patrick Bines, Mate Colina and Sean Macdonald.
Here is the full list of the men's squad: Name State Lachlan Dent NSW Country Kyle Zunic NSW Country Dragan Elkaz NSW Metro Ben Fakira NSW Metro Jason Gregg NSW Metro Samson Froling QLD North Kody Stattmann QLD North Callum Dalton QLD South Tom Fullarton QLD South Nicholas Stoddart QLD South Alexander Mudronja SA Metro Matthew Johns VIC Country Patrick Bines VIC Metro Mate Colina VIC Metro Sean Macdonald VIC Metro Kyle Bowen WA Metro "I am very excited about the camp this weekend and selecting the team," men's coach Mark Watkins said in a press release.
"This will be a young group who will play an exciting style of play up the floor and use their energy and effort to disrupt the opposition. There will be plenty of depth in each position and players can be moved around if need be. From what I saw at the U18 Nationals, this group will play very hard and have many leaders who will lead in different ways."
The U17 Championships have been rather kind to the Aussies in recent history, despite still being without a gold medal. It was the breakout stage for Dante Exum back in 2012 where the Australians won a silver medal.
In 2014, the Aussies once again won silver, pushing the USA all the way in a memorable grand final, where a late Australian run ultimately fell short. However, a pair of Aussies in Isaac Humphries, who is now at Kentucky, and Dejan Vasiljevic, who has committed to the University of Miami, broke out at those championships.
They'll look to go one step further this year.
---
Women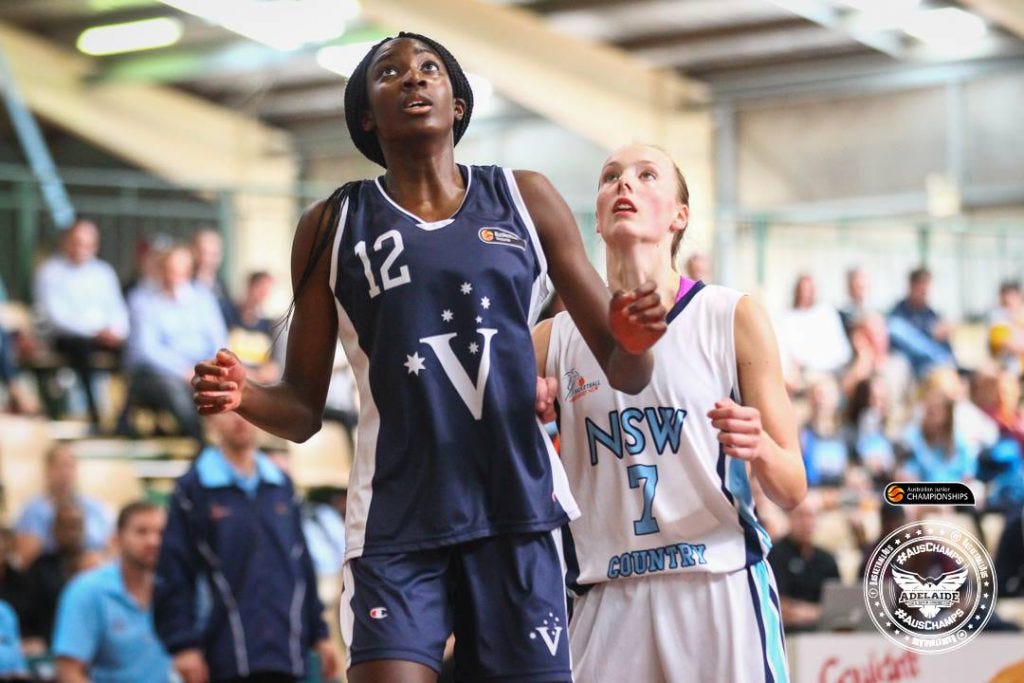 Ezi Magbegor and Jasmine Simmons | Credit: Basketball Australa
For the women, Jasmine Simmons and Samantha Simons headline the team, while four members of the 2016 U18 Australian Championship-winning Vic Metro team earned spots in the extended squad. Monique Conti, Lucy Cochrane, Eziyoda Magbegor and Kiera Rowe will be the title-winning Vics in the squad, while another Metro product, Rebecca Pizzey, was also named.
Here is the full list for the women: Name State Isabelle Bourne ACT Cassidy McLean NSW Country Lara McSpadden NSW Country Jasmine Simmons NSW Country Abby Cubillo NT Shyla Heal QLD South Miela Goodchild QLD South Darcy Rees SA Metro Samantha Simons SA Metro Taylor Mole TAS Chelsea D'Angelo VIC Country Jazmin Shelley VIC Country Monique Conti VIC Metro Lucy Cochrane VIC Metro Eziyoda Magbegor VIC Metro Rebecca Pizzey VIC Metro Kiera Rowe VIC Metro Emma Clarke WA Metro Injury Reserve Ula Motuga QLD South "I am really excited about the group we have put together, we have selected a very athletic & talented squad and I am sure the selection camp is going to be extremely competitive," women's coach Shannon Seebohm said in a press release.
"We want to play an aggressive style of basketball on both ends of the floor and I am confident that this group can do that at a high level."
The women have had inconsistent showings in the three editions of the U17 World Championships.
In 2010, Australia finished seventh, before rising all the way to a second-place finish in 2012. However, they took a step back in 2014, finishing in fifth position.
They'll look for more consistency this time around.
The 2016 FIBA U17 World Championships will run from the 22 June until 3 July, in Zaragoza, Spain.
---
ZOOM is a new Australian sports site with focus on juniors, pre-elite & recruiting news. Don't forget to follow ZOOM at@ZOOMSportsTV and ZoomSports.TV.