Australia vs Serbia - Game Preview | FIBA U19 World Championship
The Australian U19 Men's squad faces Serbia in the early hours of Thursday morning, with the winner advancing to the quarter finals of the FIBA U19 World Championship.
We preview this must-win matchup for the Emus - along with links to live stats and live streams.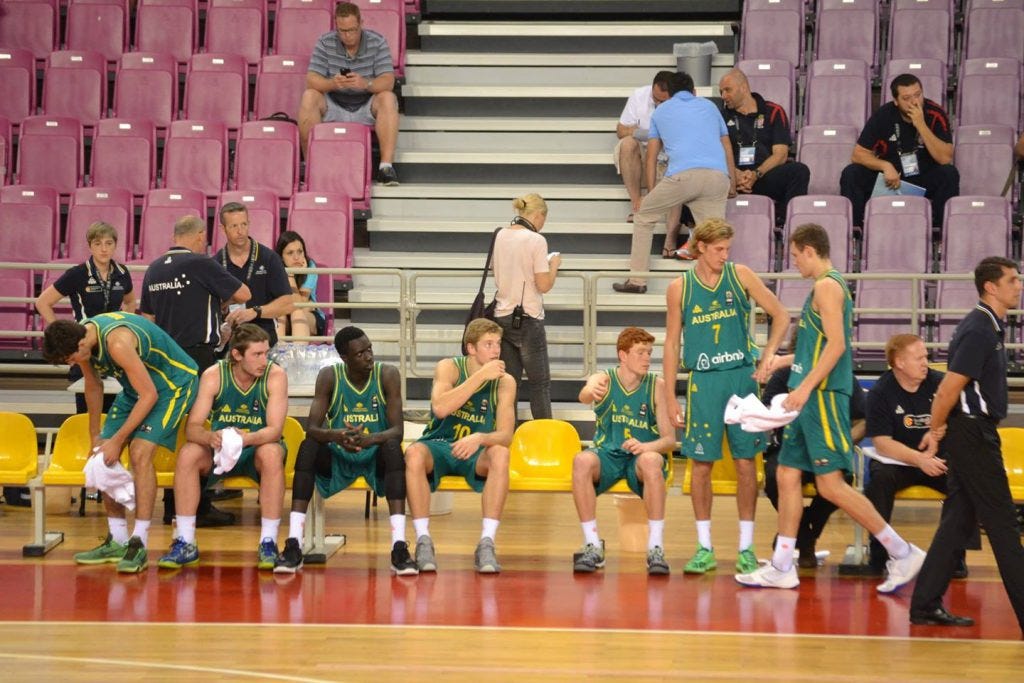 ---
Time: Thursday, 3:00am (AEST)
Key Players: Ilija Dokovic (7.3 ppg, 4.7 rpg, 7 apg), Vasilije Vucetic (11.7 ppg, 3.7 rpg, 1.7 apg)
Serbia has been labeled as a team that could potentially come away with the gold medal in this tournament. Their ability to move the ball on the offensive end, along with the size and versatility of their big-men, make them an extremely tough team to match up against.
Ilija Dokovic may prove to be a handful for the Australian back court. The 6'1 point guard can affect the game on both ends of the floor, and is particularly impressive in the open court. Look for Emus head coach Adam Caporn to throw multiple defenders at Dokovic - with Tom Wilson, Dejan Vasiljevic, and even William McDowell-White off the bench, seeing some time on him.
Serbia's size is also something that Australia - who have brought a small team to Greece - may struggle with. Australia's young big men - Deng Gak and Jordan Hunter - have looked promising, but they have yet to go up against the standard of big-men that Serbia will put on the floor. Controlling the glass will be a big factor for Australia in this game, with five Serbian players that are 6'9 or taller, Australia's guards will need to help out with the rebounding effort.
Serbia's Vasilije Vucetic has been particularly effective inside the paint, as well as getting to the free throw line. The raw - yet skilled - Borisa Simanic is one of the younger players in the tournament, but he's also shown that he can do his damage inside the paint. Along with Australia's own young big-men, look for forwards Jack McVeigh, Geremy McKay, and potentially Jack White, to see some minutes guarding the Serbian big-men.
With many projecting Serbia as a team that could potentially compete with the dominant USA team, Australia will need to put on an extremely impressive performance if they're to compete. The Emus are yet to show-off the offensive prowess that's expected with this style of squad, so it's inevitable that they're in for a hot-shooting game. For the sake of an Australian squad that has had some tough losses this week, hopefully tonight is the night.