Australia defeats France in nailbiter to start 2-0 | FIBA U17 World Championship
The Australian U17 Men's squad were involved in yet another close game - this time defeating France 84-81 to remain the only undefeated team in their pool.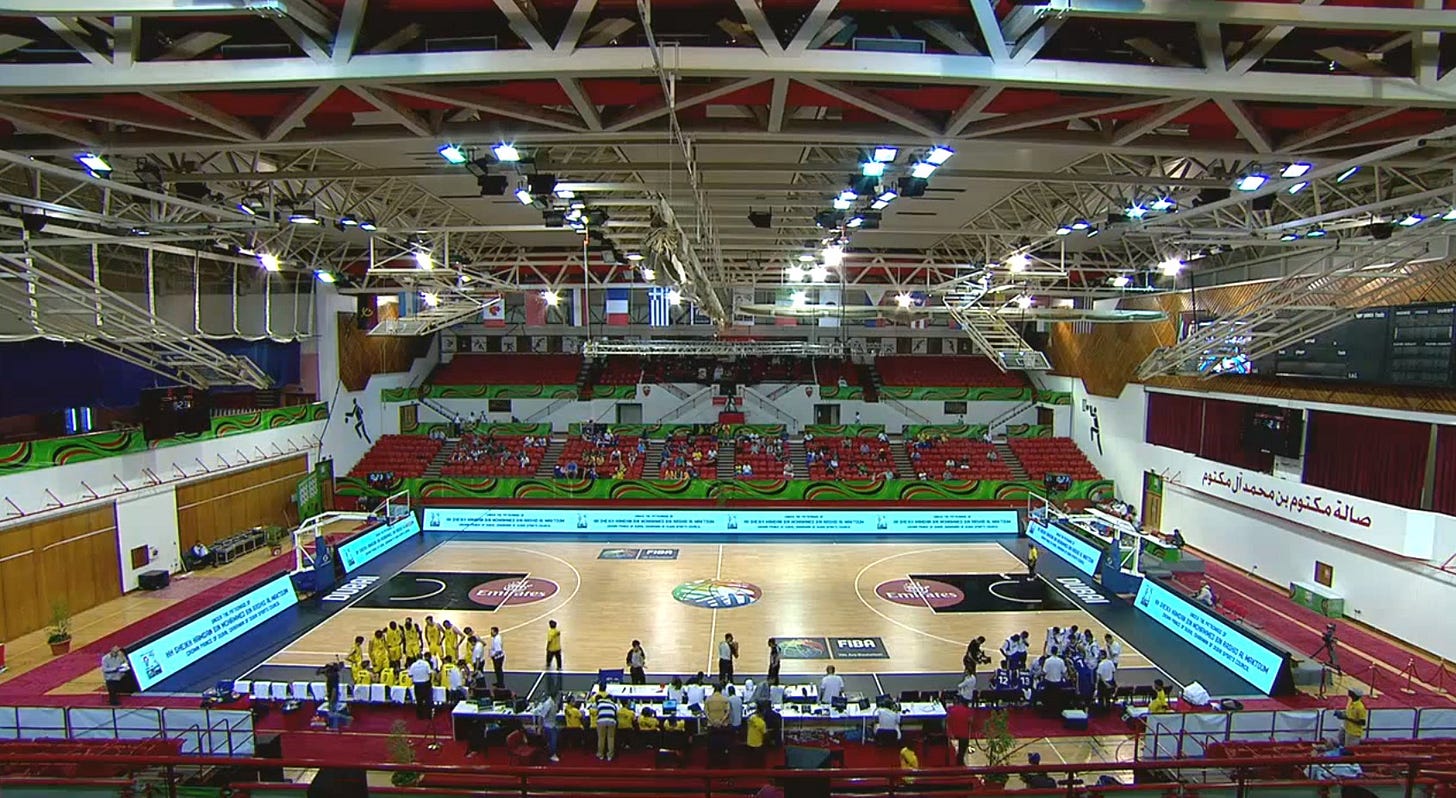 Matt Owies was the standout, finishing with 9 pts, 6 rbs & 4 asts. Dejan Vasiljevic was again the high-man for Australia with 18 pts while Isaac Humphries posted 9 pts, 6 rbs & 3 blks.
Just like their last fixture against Japan, Australia came out of the gates firing - closing out the quarter on a 9-2 to lead France 21-18 - Kouat Noi with 2 pts, 4 rbs & 2 asts.
France's Amine Noua and Stéphane Gombauld were key in the 2nd quarter. Gombauld carried over his fine form from his 20/20 game in the previous day's fixture to lead a French run - Gombauld and Noua seemingly dunking everything in sight. Australia managed to claw their way back into the game, Abi Akintola leading the charge to close out the quarter - Australia entering the half with a 43-42 lead.
Matt Owies | Courtesy FIBA - via Basketball Australia
This game always seemed like one that would go down to the wire with both teams exchanging leads throughout. Midway through the 4th quarter Australia found themselves up 73-69 with France having just committed an unsportsmanlike foul. Australia managed to use the ensuing possession as a catalyst to extend their lead.
Australia committed some costly turnovers toward the end of the 4th quarter and French star Gombauld converted some timely buckets to keep France in it, but Australia managed to hold on - ultimately defeating France 84-81.
With Australia's star big-man Isaac Humphries in foul trouble for a lot of the game, Harry Froling was called upon to provide important minutes at the centre position - doing an admirable job, posting 12 pts, 3 rbs & 3 asts.
Australia's captain, Tom Wilson, continues to struggle from the field but managed to contribute in other areas - pulling down 8 big rebounds to go with his 6 points.
Australia will face Canada at 10:30pm (AEST) on Monday night. Canada defeated Japan 96-52 in Saturday's fixture. Australia will again look to utilise their size and length against Canada with star Canadian big-man Nolan Narain not participating in this tournament due to illness.
Visit FIBA's YouTube channel for a replay.
---