Discover more from The Pick and Roll
We're all about Aussie hoops. Independent, objective analysis and commentary. Insightful narratives built around Australian basketball. Read about our men and women in the NBA, WNBA, NCAA, Europe, national teams, NBL, WNBL, NBL1, prospects and more.
Over 2,000 subscribers
Aussies in NBA: Midseason report card - Part 2
We are handing out the final two report cards to the our Aussie NBA players, if you didnt catch part 1 you can read it here.
*Just a quick note, Cameron Bairstow and Dante Exum each received an N/A as neither has seen the court enough this season.
---
Andrew Bogut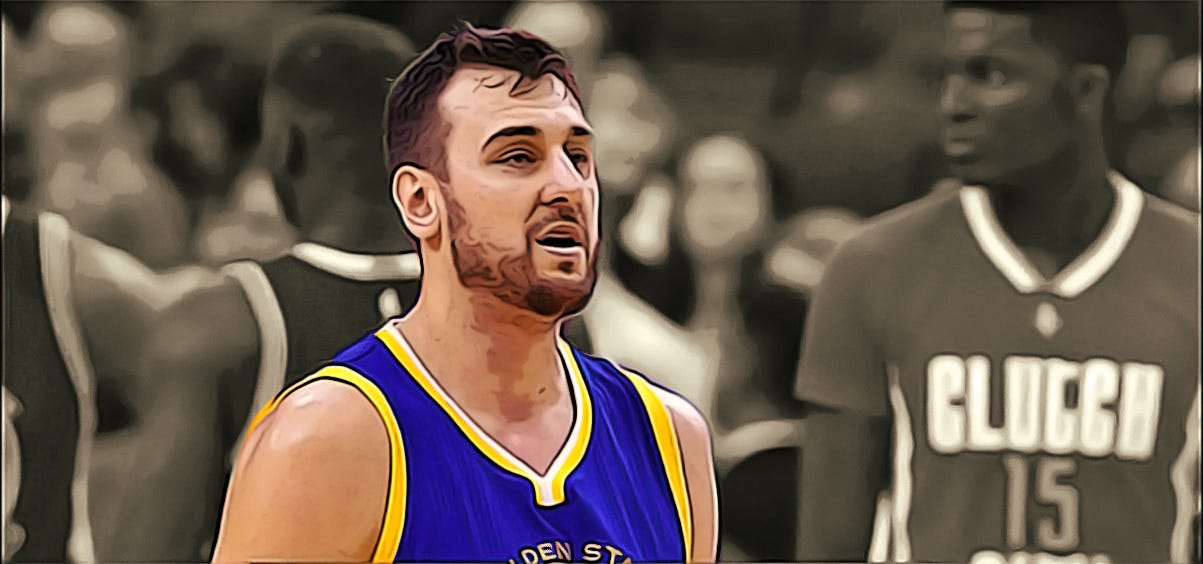 ROLE: Provide rim protection and help keep the offense flowing with passing and screening, occasionally slipping to the rim for easy dunks.
THE STORY SO FAR:
Offense: Offense really isn't Bogut's calling card nowadays, but his lob threat keeps defenses honest and frees up space for the Splash Brothers to do their damage. His passing chops are remarkable, especially for a big man, and he regularly gets teammates the ball exactly where they want it, which usually leads to easy buckets. As a bonus, he's also clocking the best shooting percentage of his career at 64.8%. He doesn't take bad shots and that contributes to the team's offensive efficiency.
On the downside, his 41.4% FT% is quite terrible, and this sometimes leads to Hack-a-Bogut scenarios. But overall, he's playing his role on the offense as good as he can.
Defense: This is where Bogey earns the bulk of his paycheck, and proves it by leading his team in blocks at 1.7/game. He plays very smartly as well, always finding ways to make his matchup take ill-advised shots (refer to the bulk of his work on DeMarcus Cousins). He sports a very impressive DefRtg of 96.5, contributing to the overall team DefRtg of 99.
Bogut also cleans the glass well, and is the second-leading rebounder on the team behind fellow frontcourt starter Draymond Green.
Intangibles: The thing with the Bogeyman is, most of his best work doesn't show up on the stat sheet. His plus/minus is 7th-best among all centers, and a lot of this is down to the little things he does to help the Dubs win. His ability to set solid and well-timed screens, for one, gives Golden States' myriad of shooters that extra half a second that's the difference between a contested shot and an open one. A team-first mentality permeates every aspect of his game.
Off the court, he seems to have developed a tag-team dynamic with fellow center Festus Ezeli, and they both seem genuinely excited for each other's blocks and buckets. Additionally, Bogut overall seems to keep an even keel, which probably serves an important role as an emotional anchor on a team gunning for a repeat.
GRADE:
A-
---
Matthew Dellavedova
By Warren Yiu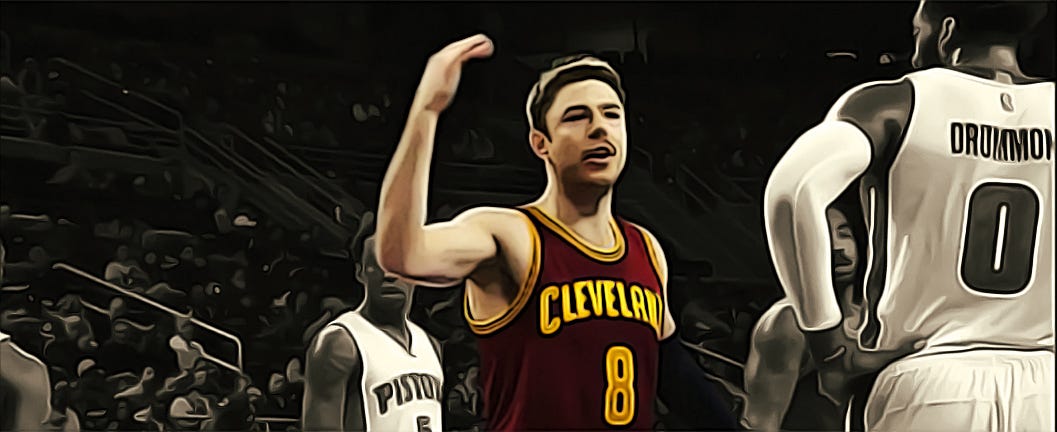 ROLE: To be the Cavaliers' Man of Steel, and chief lob distributor for Tristan Thompson. He's also the Cavs' backup point guard, tasked with spreading the floor around LeBron James/Kyrie Irving/Kevin Love-centric actions, and providing quality ball distribution overall.
THE STORY SO FAR:
Offense – The Cavs offense just functions better with Delly on the court. He's quietly become one of the better ball distributors in the league, residing amongst the top 10 point guards in the league for most of the season in assist-to-turnover ratio.
Part of that is because of his lack of athleticism; a lack of burst means less opportunities to navigate into the teeth of the defense, and have that ball swiped away amidst the quagmire of bodies, arms and legs in the paint.
But even when he does saunter into the lane, Delly keeps it simple, and never overplays his hand, picking the right options. With Delly on the court, the Cavs' attempt more shots at the rim and beyond the 3-point line, the most efficient scoring opportunities in basketball.
And when he's open? He's canning 44.3 percent of his 3-point looks, good for 7th in the league, amongst qualified players.
All in all, we're talking about a much improved offensive player who embodies the principles of the modern NBA offense.
Defense – Delly's impact as a defender last season was probably overstated; his on-court numbers certainly did not support the narrative that he was a Stephen-Curry stopper.
This season? Delly rates as one of the more impactful Cavs, based on on/off court numbers.
Delly's lack of quickness and wingspan means that his impact won't easily be measured in conventional measures such as steals and rebounds. And it's hard to extract his individual defensive value from metrics such as Defensive Real Plus-Minus and Win Shares, though he does rate above the mean.
Still, the eye test shows a Delly that executes a defensive game plan to perfection – chasing his mark like a maniac over ball-screens, bumping rollers and cutters like a rugby player, and generally being on point with rotations.
Intangibles – Intangibles is Delly's middle name. Seriously. Delly brings an underrated leadership style to the Cavs through his total commitment to the team cause.
His energy, intensity and hustle were the key ingredients in earning him court time last season, traits that he still embodies despite the overall developments to his all-court game.
No SportsVU data available here, but Delly would lead the league in floor burns and in initiating impromptu team huddles, especially during stints with the second unit. He's just focused purely on winning, no stats, no ego, and that seems to work just fine with his teammates.
GRADE:
A+