Aussies in NBA: Midseason Report Card - Part 1
Not all players are asked to be superstars. Most need to lay the foundation by focusing on the little things to allow the stars to shine brighter and, more importantly, help the team win.
In grading the Aussie players we've looked at their designated role within their team and how they have performed in that role during the first half of the season.
---
Joe Ingles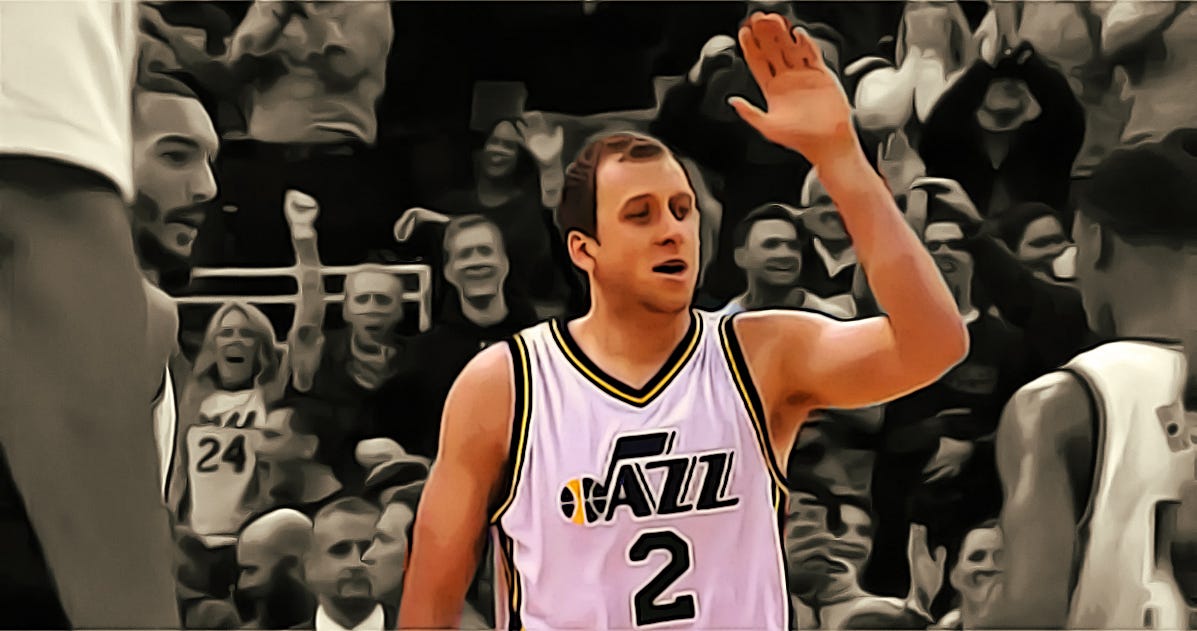 ROLE: Back-up shooting guard and small forward. Three-point shooting and good spacing is what Ingles brings to the Jazz.
THE STORY SO FAR:
OFFENCE: Joe Ingles has struggled to find his shooting rhythm all season and it continues to plague him in his start to 2016. His shooting percentages are not terrible, sitting at 41.6% FG and 38% 3FG, but the inconsistency is still there. The injuries, including the major loss of Alec Burks has seen Ingles gain more playing time but he has been able to turn this into production on the offensive end.
He is averaging 4.3 points and 0.9 assist per game. His season-high is 14 points, which came against the Clippers on Boxing Day.
DEFENCE: Ingles has never been known as a defensive player, but he has improved since entering the league last season. His team defense is much better, which has helped his increase in minutes lately, as Coach Quin Snyder feels more comfortable with him playing on the defensive end.
Ingles' defensive rating is a poor 104.8, but the teams overall defensive rating is not much better at 102.8, which proves Ingles is far from a problem on defense.
INTANGIBLES: Slo-Mo Joe is the ultimate teammate, with his leadership and energy invaluable for such a young team. The Jazz are clearly building towards future success, and having players like Ingles who are all about the team is vital.
GRADE:
C-
---
Aron Baynes
By Kein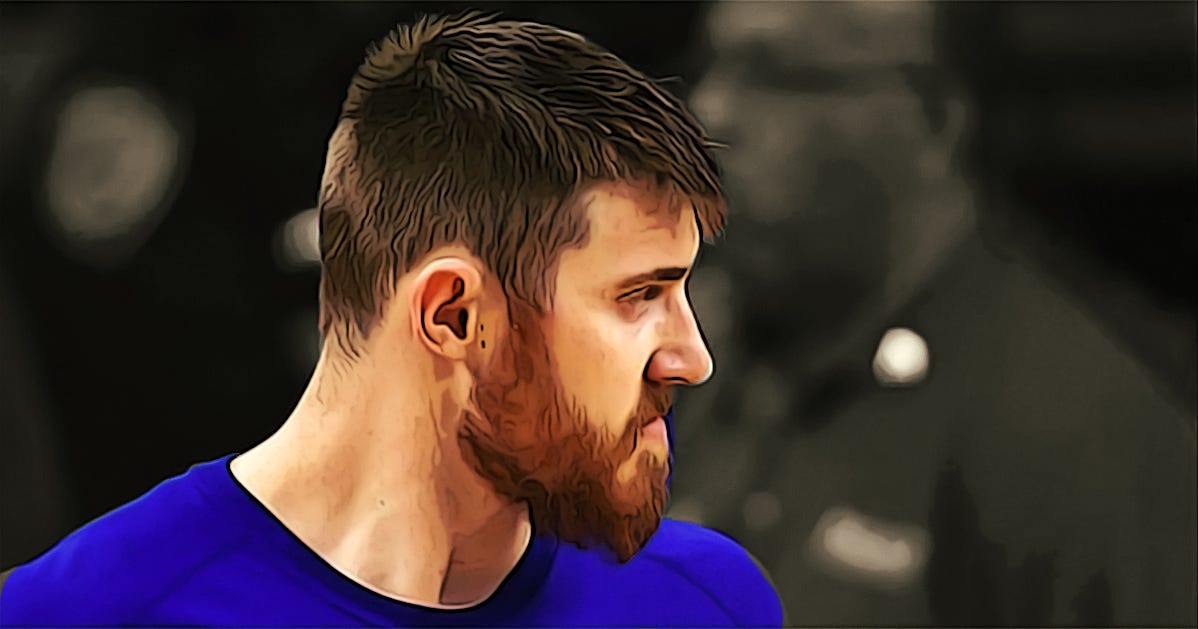 ROLE: Reserve center, act as insurance for Andre Drummond. Help to stretch floor with mid-range shooting. Function as low post scorer. Bring experience and physical presence to the court.
THE STORY SO FAR:
Offense – Baynes has been playing with a tight leash (<21 mins thrice this season in 36 appearances), thanks to Drummond's breakout season. The floor spacing factor has been limited; Baynes is making the bulk of his shots in the paint (> 8 ft) at a mediocre 48.5% clip (below league average), and only makes 41.4% from mid-range.
He is however, developing a nice little two-man game with Stanley Johnson on the pick and roll.
Defense – His defense has not been stellar as it was with the Spurs, but it might stem from a systemic issue. Baynes' Defensive Rating this season is a woeful 102.7 (97.7 with Spurs in 2014/15), but Drummond's 99 DefRtg and the team's 99.9 DefRtg suggests it's not Baynes' fault. The big man continues to provide a stout, physical presence in the paint, especially on the Pistons' bench unit.
The Big Banger however proves his value on the rebounding column. He is 4th among the Pistons' rebounding leaders, and 3rd on offensive rebounding, despite averaging a paltry 13.6 mins per game.
He also ranks third on the team for blocks per game, at 0.5 behind Drummond (1.6) and Ilyasova (0.6).
Intangibles: Baynes is first and foremost a team player, and always looks to make the right play. Having him on the team can only help to foster a positive culture for the Detroit Pistons, who are on the path of establishing a new identity under Stan Van Gundy and franchise cornerstone Andre Drummond.
GRADE:
C
---
Patty Mills
By Jayme Markus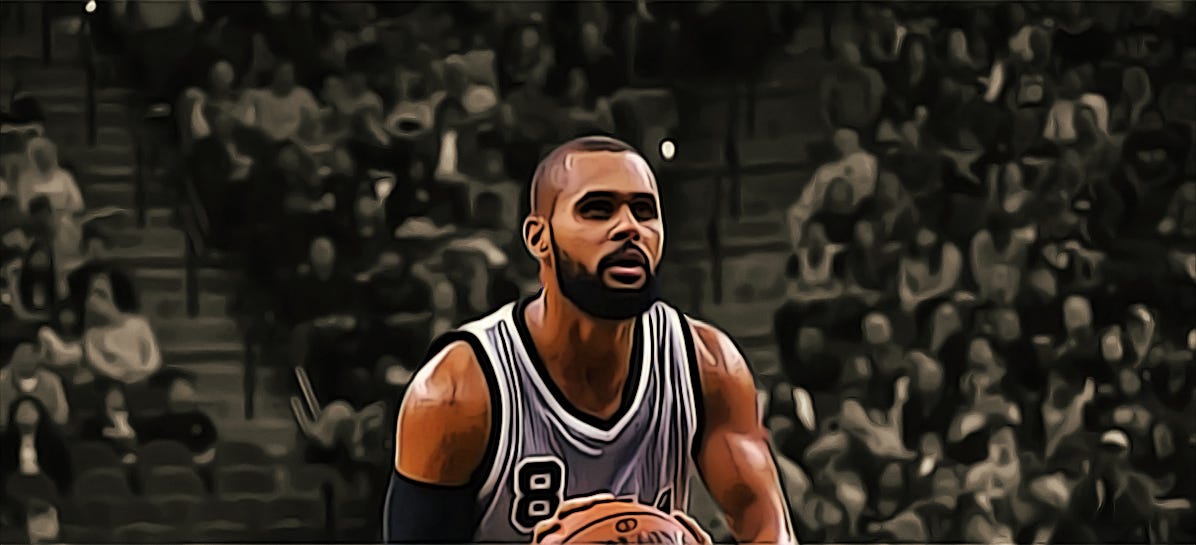 ROLE: Provide the team with scoring punch off the bench to be an energetic pest on defense.
THE STORY SO FAR:
Offense – The shoulder is healthy again according to Mills, but his shooting has been erratic. Some games he is hot shooting 13-14 Mills, and others cold shooting 14-15 Mills. As a result his scoring numbers and percentages have landed in between the two seasons at 7.6ppg, 43%FG and 36% 3PT.
While it may not be the level of individual scoring Mills would like, he has improved as a play-maker, averaging a career high in assists (2.4). He is also a much more willing passer in general, with the Spurs good-to-great ethos clearly ingrained now.
He is really looking after the ball too, with the lowest turnover rate of his career and he ranks 10th in the league in assist-to-turnover ratio.
Defense – Mills has been at his pesky best as a defender, while smoothing the rough edges of the past. He is averaging a career high in steals per game (0.9) and fouling at the lowest rate of his career. His defensive real plus minus of -0.62 is actually pretty good for a point guard (placing him 22nd out of 83), and his defensive rating of 93.9 virtually matching the team's historically stingy rate.
Intangibles: Mills has taken on more of a leadership role and his experience of the Spurs system has been vital with the high turnover of players between seasons. Mills is a great personality to have around the team, bringing as much enthusiasm to the locker room as he does the court and still the best towel waver in the game.
GRADE:
B
---
Stay tuned for part 2 tomorrow.