Discover more from The Pick and Roll
We're all about Aussie hoops. Independent, objective analysis and commentary. Insightful narratives built around Australian basketball. Read about our men and women in the NBA, WNBA, NCAA, Europe, national teams, NBL, WNBL, NBL1, prospects and more.
Over 2,000 subscribers
Aussies in NBA: What could Matthew Dellavedova be worth to Cleveland?
He's an NBA Finals cult hero, whose rise to fame has inspired a movie and the creation of a burger, but as it stands right now Matthew Dellavedova is an out of contract NBA player. So how much can Matthew Dellavedova command on the market this off-season?
The timing couldn't have been better for Delly to come out of contract with a ballooning cap, fresh off a breakout performance in the NBA Finals.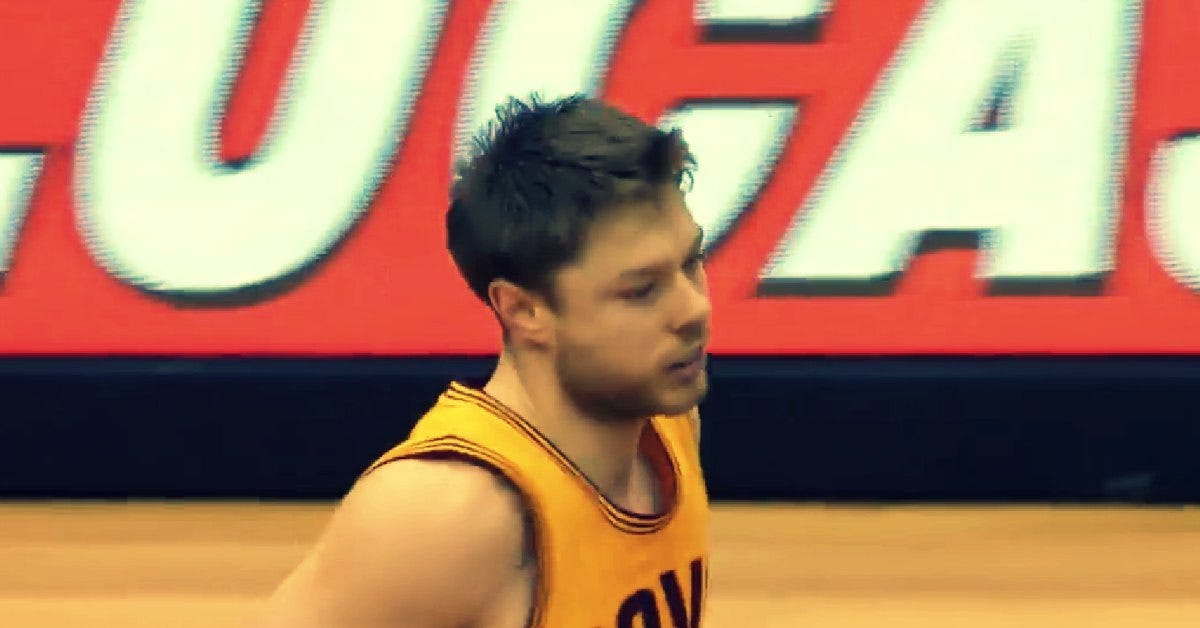 So far this off-season, NBA GMs have acted like wealthy teenagers who were handed the family credit card for the first time, spending frivolously thanks to the gigantic new TV deal money kicking in next season.
The NBA salary cap is projected to rise to $67 million this season, a record jump to $89 million the following season and a whopping $108 million in 2017-18.
Breaking down the Delly factor
Last season Dellavedova averaged 4.8 points, 1.9 rebounds and 3.0 assists while shooting an impressive .407 from the three-point line and during the playoffs averaged 7.2 points, 2.1 rebounds and 2.7 assists.
https://www.youtube.com/watch?v=0TAWvK-YKV8 Delly brings to the table, a good outside shooter when his feet are set. He looks after the ball, has a high motor, and is undoubtedly also a hustle defender plus high character guy in the locker-room, intangible values that are of high value to a championship team.
The weaknesses in his game would be an inability to create his own shot (resulting in inefficient two-point shooting) and a low assist rate for a point guard. Let's not forget he is not really a great ball handler, which restricts his play in the pick and roll.
Dellavedova delivers his best when focusing his energies on defending opposing NBA point guards and spotting up while letting others create plays. It's a skillset which meshed perfectly in Cleveland last season, where he played alongside ball-dominant players LeBron James and Kyrie Irving, who are adept at creating offence.
The Cavs have signaled their intentions to keep Dellavedova in Cleveland by extending him the qualifying offer, which allows them to match any offer from rival teams.
What is a fair comparison?
To gauge the potential salary Dellavedova might receive in this current market, a good starting point is Houston's Patrick Beverley, who brings similar qualities to the court, albeit at a higher level.
Both are point guards who prefer to spot-up on offense while letting their star teammates run the offence, and are known for their defensive and competitive instincts. The stats per 36 minutes between the two are reasonably similar, although Beverley is a starter on the Rockets and is considered one of the best on-ball defenders in the league.
Beverley was handed a 4-year, $25 million dollar contract by Houston this off-season, a rate which was generally considered to be a bargain buy for a player of his talents. A salary range starting at half of Beverley's being $3 million, give or take a million, is a reasonable expectation for Delly.
The Cavs hold 'Early Bird Rights' on Dellavedova, meaning they can go over the cap to resign him. He could give them a team discount and bring his salary down to around $2 million to save the Cavs money on their tax bill, but considering the cap rise next season this is unlikely.
The Cavaliers are currently in negotiations with Delly for a 3-year deal, with a projected annual range of $3-$5 million.
Given some shuffling around of the numbers are likely to happen, we can expect a contract of around $3-$4 million, with the Cavs adding some team options at the end to give themselves some flexibility.
After entering the NBA as an undrafted player, Delly has had to work exceptionally hard for every minute he sees on an NBA court. It will be gratifying for all his supporters to see his work pay off financially when his next contract when it is signed.
What do you think his final contract will look like this summer?