Discover more from The Pick and Roll
We're all about Aussie hoops. Independent, objective analysis and commentary. Insightful narratives built around Australian basketball. Read about our men and women in the NBA, WNBA, NCAA, Europe, national teams, NBL, WNBL, NBL1, prospects and more.
Over 2,000 subscribers
Aussies in NBA: Low key return for Bogut
After missing the Toronto Raptors game to rest his back, Andrew Bogut made his return to the starting lineup against the Brooklyn Nets. He had a quiet night, not scoring any points but managing to come up with 4 boards, 2 assists, and 2 blocks.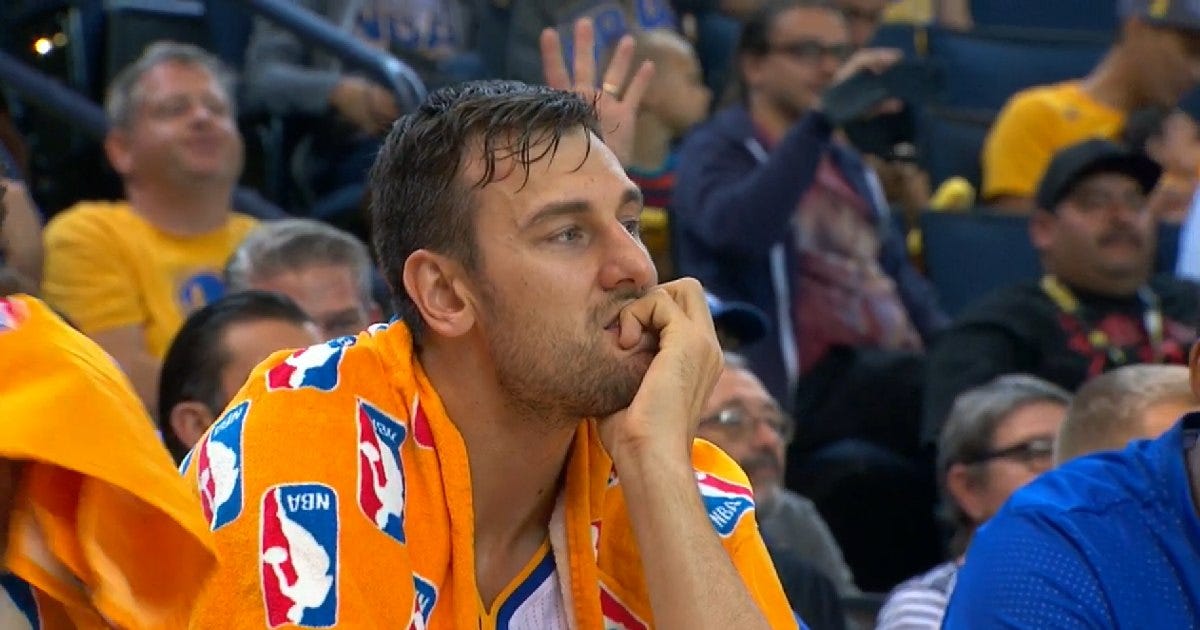 With the Raptors missing Jonas Valanciunas and the Dubs facing a back-to-back with Brook Lopez to handle on the second night, it was understandable for Bogut to sit the first game and come back for this one. The back problem wasn't completely solved however, with Bogey not jumping much and almost having a rebound or two snatched away from him.
Still, he found ways to contribute, and there's nothing particularly ground-bound about this block.
[gfycat data_id="AdmirableFlawedIguanodon"]
Even though there weren't any lobs for him to catch, Bogey was still engaged on offense and took the chance to break out the smart passing, this time to Klay Thompson.
[gfycat data_id="SmoothDefinitiveIcelandichorse"]
It seems that a bounce pass like that makes an appearance every time he plays! It never gets old either.
---
The Warriors are now at 22-0, and it sometimes seems impossible to see where their first loss could come from. That said, the Indiana Pacers, who are fourth in the East, are next up. Paul George has been incredible this season, averaging 27.6 points (good for third in the league), 8.2 rebounds, and 4.2 assists, as well as 1.6 steals. He's fresh off a career-high 48-point explosion against the Utah Jazz, and Bogut and the rest of the Dubs will have to devote a lot of attention to him. 23-0 is at stake!