Discover more from The Pick and Roll
We're all about Aussie hoops. Independent, objective analysis and commentary. Insightful narratives built around Australian basketball. Read about our men and women in the NBA, WNBA, NCAA, Europe, national teams, NBL, WNBL, NBL1, prospects and more.
Over 2,000 subscribers
Aussies in NBA Finals: Dellavedova ready for Game 4
Aussie battler, Cleveland guard Matthew Dellavedova addressed the media earlier today, and has confirmed his availability for Game 4.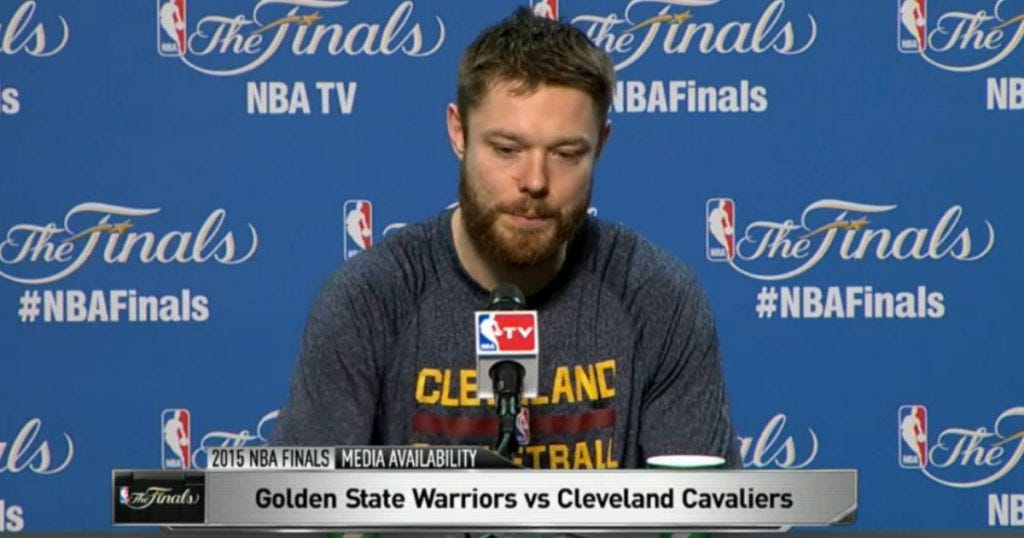 Having suffered from cramps due to dehydration after Game 3, Delly was placed on an IV drip at the Cleveland Clinic overnight.
... Just cramped up a little bit, and then they thought the best form of recovery would be to go to the hospital for a little bit, get an IV. Feeling pretty good, and obviously [I] trust the medical staff here, they do a great job.
Dellavedova admitted that Game 3 was likely most exhausting game he has played in so far, and sounded relieved not to have to play a back-to-back game. As far as precautionary measures go, hydration and treatment options are being looked at by the training staff, but Delly has been instructed to maintain his fair share of fluids and food intake.
No strenuous workouts are expected for the recuperating guard. He will be taking it easy before the game, getting treatment done and watching game tape.
---
A lighthearted moment transpired during the media session, when Dellavedova was asked if he thought he was an annoying player. To Delly's credit, he answered the question with a perfectly straight face.
"Am I an annoying player? Well, I've never played against myself, so..." That triggered a chorus of laughter among the assembled media members.
Dellavedova also talked about his chemistry with LeBron James, surpassing Luc Longley, handling the flood of fan attention.