Discover more from The Pick and Roll
We're all about Aussie hoops. Independent, objective analysis and commentary. Insightful narratives built around Australian basketball. Read about our men and women in the NBA, WNBA, NCAA, Europe, national teams, NBL, WNBL, NBL1, prospects and more.
Over 2,000 subscribers
Aussies in NBA: Exum making progress, joins Utah on road trip
It's been tough times for Dante Exum. What was supposed to be a second NBA season of promise and progress was dashed after tearing his left ACL while on Boomers duty. Since then, it's been a process of recovery and rehabilitation for the youngest Aussie in the NBA.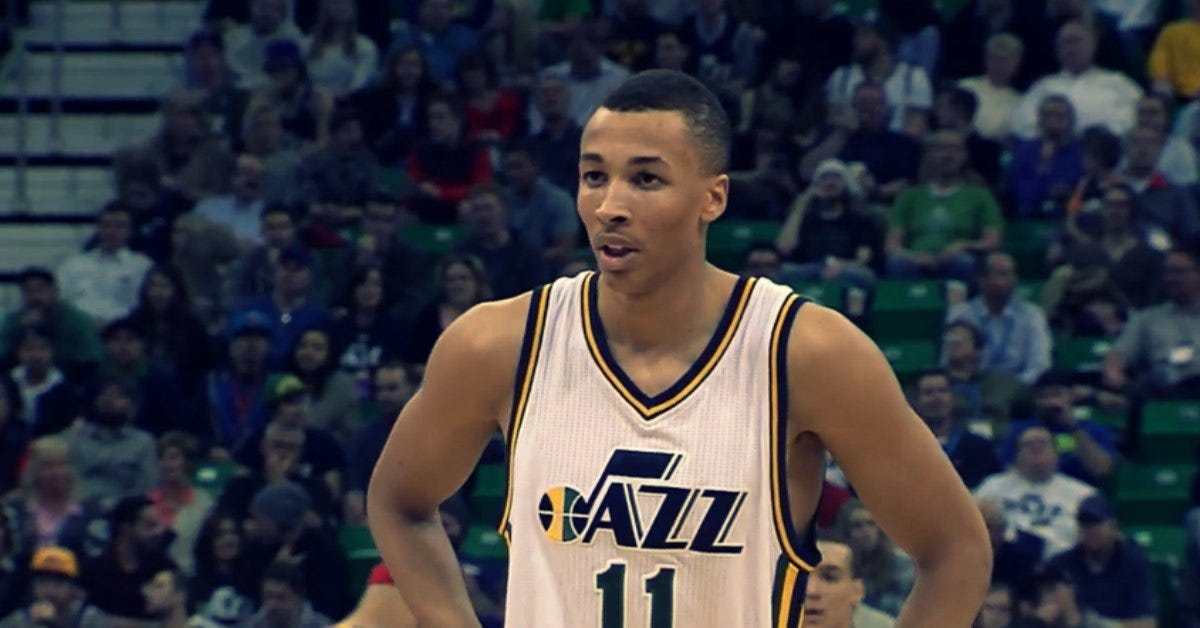 There's finally been some good news filtering through though. First, Dante posted a video on Instagram showing that he's back to running (on something known as an anti-gravity treadmill).
https://www.instagram.com/p/-KjhHckoM9/
And now, he's feeling well enough to fly to Los Angeles to join up with his teammates on a road trip for the first time this year. "It's obviously tough" to stay behind, Exum said in the visiting locker room at Staples Center. "It's given me a chance to focus more on myself when they're away. … But it's good to get on the road." Fellow Utah guard Alec Burks, who missed a large part of last season with a shoulder injury, concurs. "It was good to still feel like a part of the team even though I couldn't play," he said.
Jazz coach Quin Snyder sees this re-integration as a key part of Dante's rehabilitation. "It's just good for him to be around it," he said. "He's working by himself a lot on his rehabilitation. That's not something he gets to do with the team. So any time he's able to reconnect with the guys and be around, it's an opportunity for him to go and experience the season, as well as kind of invigorate him, give him a little juice and encouragement."
Dante's done well to come back from such a serious injury. The second season is usually when we see young players starting to break out as they begin to get used to the pace of the game and length of the NBA season, and although we likely won't see any of Exum on the court this season, hopefully keeping involved and in touch with his team will help him prepare for a big comeback year next season.