Discover more from The Pick and Roll
We're all about Aussie hoops. Independent, objective analysis and commentary. Insightful narratives built around Australian basketball. Read about our men and women in the NBA, WNBA, NCAA, Europe, national teams, NBL, WNBL, NBL1, prospects and more.
Over 2,000 subscribers
Aussies in NBA: Bogut talks Clippers, road back to Finals
In a recent column for NBA Australia, Andrew Bogut wrote about most of the stories surrounding the Golden State Warriors in recent times, from coach Kerr being away due to surgery for a spinal fluid leak, to Harrison Barnes' still-unresolved contract extension talks.
Most interesting though, were his thoughts on entering the season as defending champs, and the recent comments made by Doc Rivers, coach of the Los Angeles Clippers, seemingly downplaying the Warriors' achievements last season.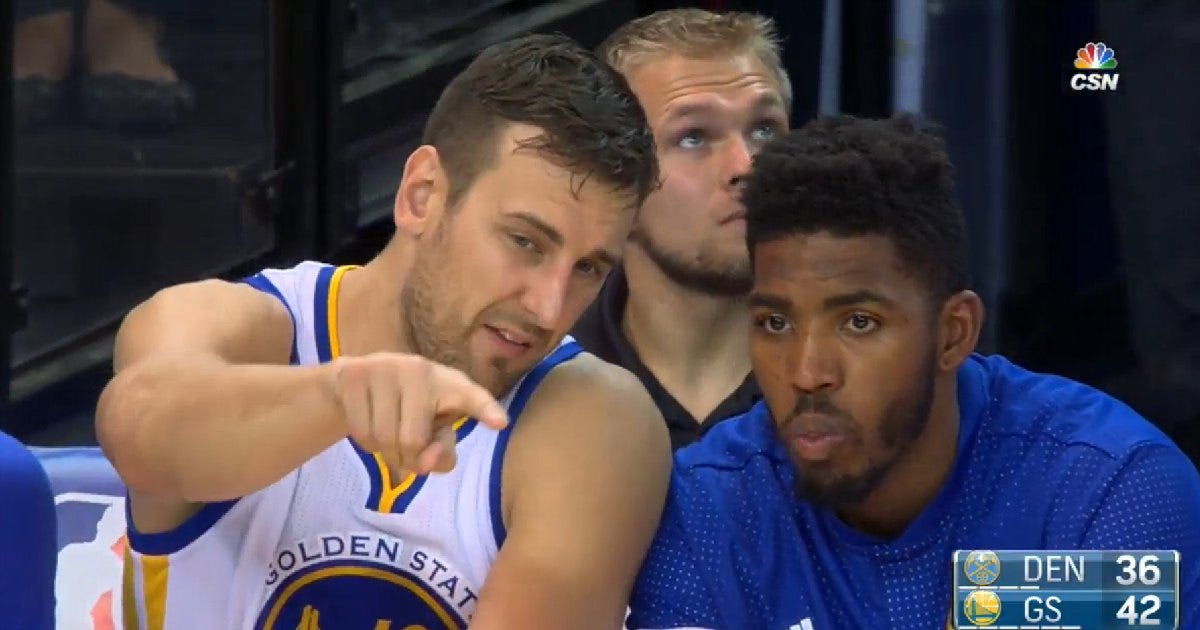 The Warriors would love to go on another championship parade at the end of the season, but Bogey knows it won't be easy.
"Every game for us now is like a playoff game. We now need to step up and improve even more, because the competition will only increase and they'll want to improve and will target us," Bogut said, adding that even 'the 15th seed in the East' would be especially motivated to try to beat the defending champions. That's some stealth shade thrown on the Eastern Conference there, Bogey, don't think no one noticed!
Speaking of shade, Bogut addressed recent comments made by Doc Rivers implying that the Warriors were 'lucky' to win the title because they didn't have to face the Clippers or the Spurs in the playoffs. Bogey was mostly diplomatic in his response, calling the Clippers 'one of the most improved teams in the league'.
"They've upgraded their bench significantly; they've brought in a bunch of guys that can really help them to go deep in the playoffs. Clearly, they are a team that have always been tough and we expect them to have improved even more."
Don't think for a moment that Bogey could resist throwing a little barb of his own though.
"We're not too worried about what they've said over the last few weeks. Most of the comments made by us were tongue in cheek—just joking around. We didn't take it too seriously; it's just interesting hearing it from a team that hasn't been there."
Ooh snap!
---
The season isn't quite here yet, but it sounds like Bogut's raring to go already. Even a broken nose suffered in the Warriors' latest preseason game did nothing to dampen his spirits.
https://twitter.com/andrewbogut/status/654898958100135936?ref_src=twsrc%5Etfw
The Golden State Warriors begin their quest to repeat on October 27th, against Anthony Davis and the New Orleans Pelicans.