Discover more from The Pick and Roll
We're all about Aussie hoops. Independent, objective analysis and commentary. Insightful narratives built around Australian basketball. Read about our men and women in the NBA, WNBA, NCAA, Europe, national teams, NBL, WNBL, NBL1, prospects and more.
Over 2,000 subscribers
Aussies in NBA: Bogut energetic as Warriors beat Heat
The Golden State Warriors beat a solid Miami Heat team despite their usually-potent 3-pointers not falling. Shooting just 30% from the outside, the Dubs still managed to win behind some solid interior play. Andrew Bogut played a part, finishing with 8 points, 9 rebounds, 1 assist and 1 block.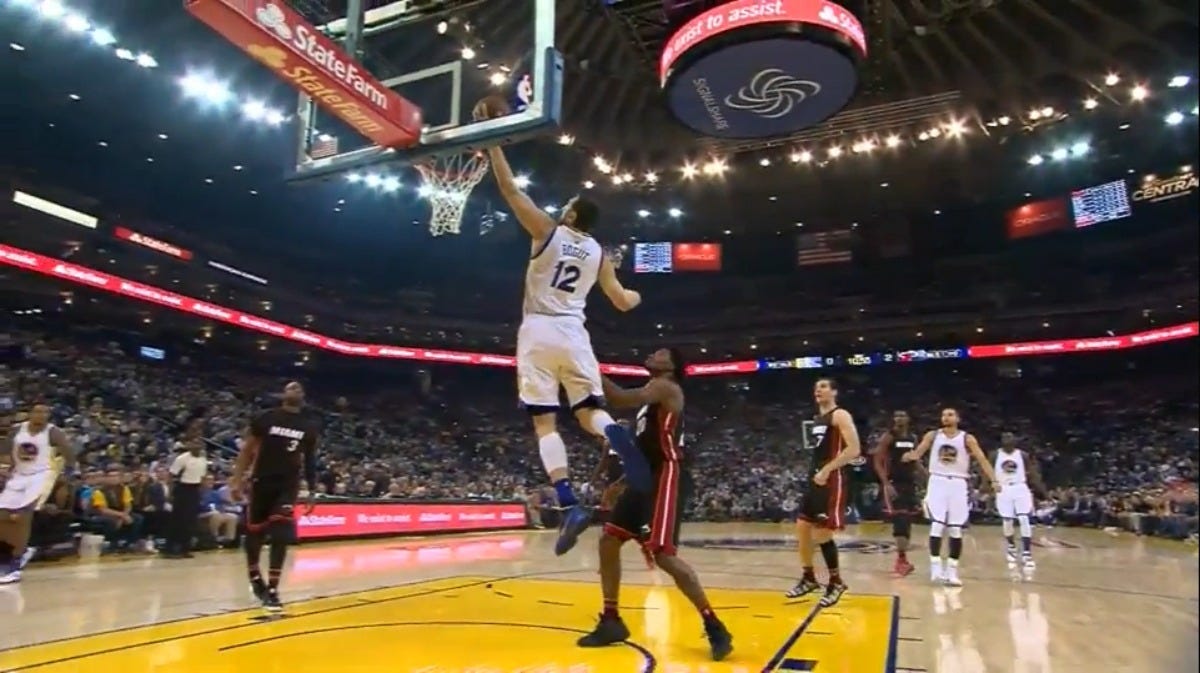 Bogey was energetic throughout, going up high for rebounds and his customary alley-oop finishes. He was also much more involved on offense than in recent games, with the Warriors looking like they were making it a point early in the game to get Bogut some shots.
[gfycat data_id="AssuredDisguisedHalcyon"]
We even got to see a rare bucket off the pick and roll for Bogey, played to perfection in tandem with Ian Clark.
[gfycat data_id="SomeOilyAruanas"]
Bogut turned provider for Stephen Curry to repay him for that earlier assist...
[gfycat data_id="ExemplaryFeminineAmericanratsnake"]
... and didn't neglect his duties on the defensive side of the ball, decimating this Dragic fastbreak effort.
[gfycat data_id="OnlyLankyBrownbutterfly"]
All in all, this wasn't an easy game for the Warriors. The Heat are a good team and they definitely showed up to play the champs. They attempted to slow the game down, trying to force the Dubs away from their preferred frenetic pace, but quick and decisive passes from Bogey following made baskets and defensive rebounds helped to push the pace, and ultimately the difference in fastbreak points (23-5 in the Warriors' favour) proved decisive.
---
Bogut will be hoping to continue this energetic play against the Denver Nuggets. It'll certainly be needed against the tireless dynamo that is Kenneth Faried.