Discover more from The Pick and Roll
We're all about Aussie hoops. Independent, objective analysis and commentary. Insightful narratives built around Australian basketball. Read about our men and women in the NBA, WNBA, NCAA, Europe, national teams, NBL, WNBL, NBL1, prospects and more.
Over 2,000 subscribers
Aussies in NBA: Bogey quiet in loss to Nuggets
The Golden State Warriors' preseason continued with a 114-103 loss to the Denver Nuggets. Andrew Bogut started and played just over 20 minutes, finishing with a quiet 3 points and 5 rebounds.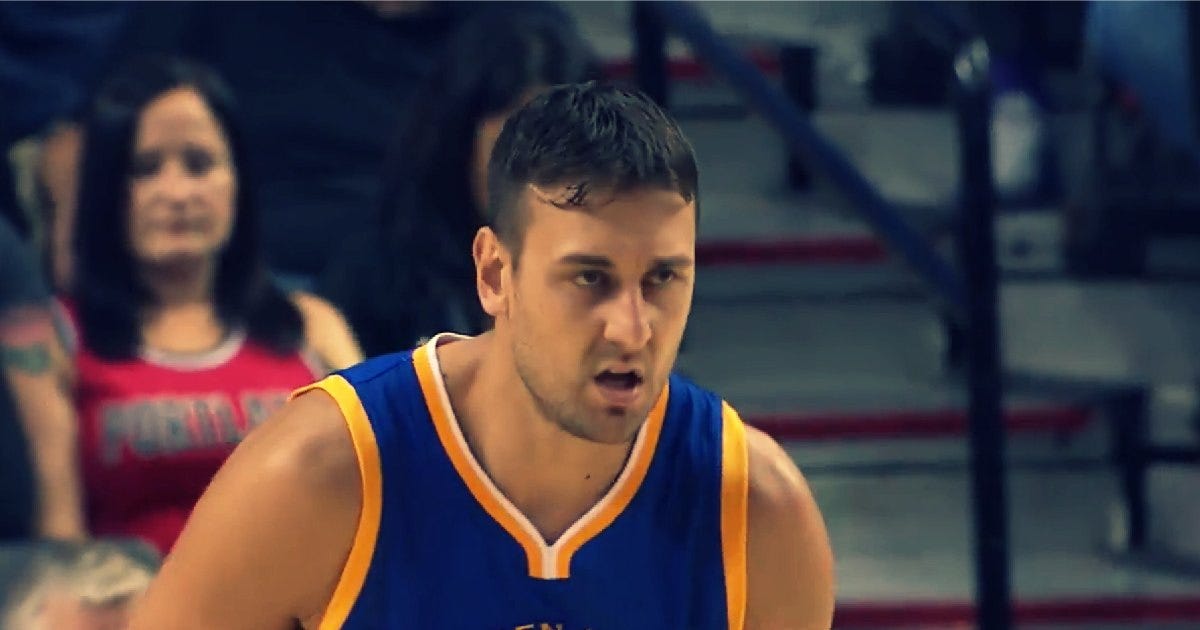 Golden State started with their projected starting five (Curry, Thompson, Barnes, Green, Bogut), and began brightly. However, a combination of hot shooting from the Nuggets and the rim seemingly shrinking for the Warriors (Curry and Thompson combined for 6-of-21 shooting; that doesn't happen often) eventually saw Denver run out as victors.
Bogut was extremely quiet on the offensive end, not seeing much of the ball and sticking mainly to setting picks and jostling inside for offensive rebounds. His sole field goal attempt came only midway through the third quarter, where, after looking for cutters to pass to and finding no one, he backed Kenneth Faried up before spinning into the middle of the paint and throwing up a righty hook which found the bottom of the net.
[gfycat data_id="GentleGrouchyJanenschia"]
Of course, Bogey being Bogey, even a quiet game threw up a highlight. Perhaps emboldened by his new svelte figure, he decided to try initiating the offense on one possession early in the game. It began with a behind the back dribble and ended somewhat, er, ungracefully.
[gfycat data_id="MiserlyNastyAfricanwilddog"]
Luckily, the ball fell to Steph, who was fouled on a 3-point attempt, so all's well that ends well. Maybe if he tightens that handle up a little, we could see some Chris Webber-esque highlight reel passes off the dribble from Bogey this season. That said, we all already know Bogey's capable of some slick passing, and that skill was on display on one smooth Warriors play which ended in a Draymond dunk.
[gfycat data_id="CompleteDistantHoverfly"]
While on the bench, Bogut was also seen talking to new Warrior Jason Thompson, seemingly discussing the action going on on the floor and explaining the offense to him. Even in a quiet preseason game, Bogut finds ways to leave an imprint and be a good team mate. Once the games start to count, I'm sure that he will continue to contribute in meaningful ways.
Golden State's next preseason game will be against the Houston Rockets in a rematch of the Western Conference Finals. Maybe that tidbit will make a preseason exhibition that little bit more exciting.