Discover more from The Pick and Roll
We're all about Aussie hoops. Independent, objective analysis and commentary. Insightful narratives built around Australian basketball. Read about our men and women in the NBA, WNBA, NCAA, Europe, national teams, NBL, WNBL, NBL1, prospects and more.
Over 2,000 subscribers
Aussies in NBA: Bogey got back
After being held to just 5 minutes of game time against the Milwaukee Bucks in the Warriors' last game due to back spasms, Andrew Bogut made a strong return, notching a double-double to help the Dubs to a 103-85 victory over the Utah Jazz. The stats: 10 points, 13 rebounds, 4 assists, and a block in 27 minutes of action.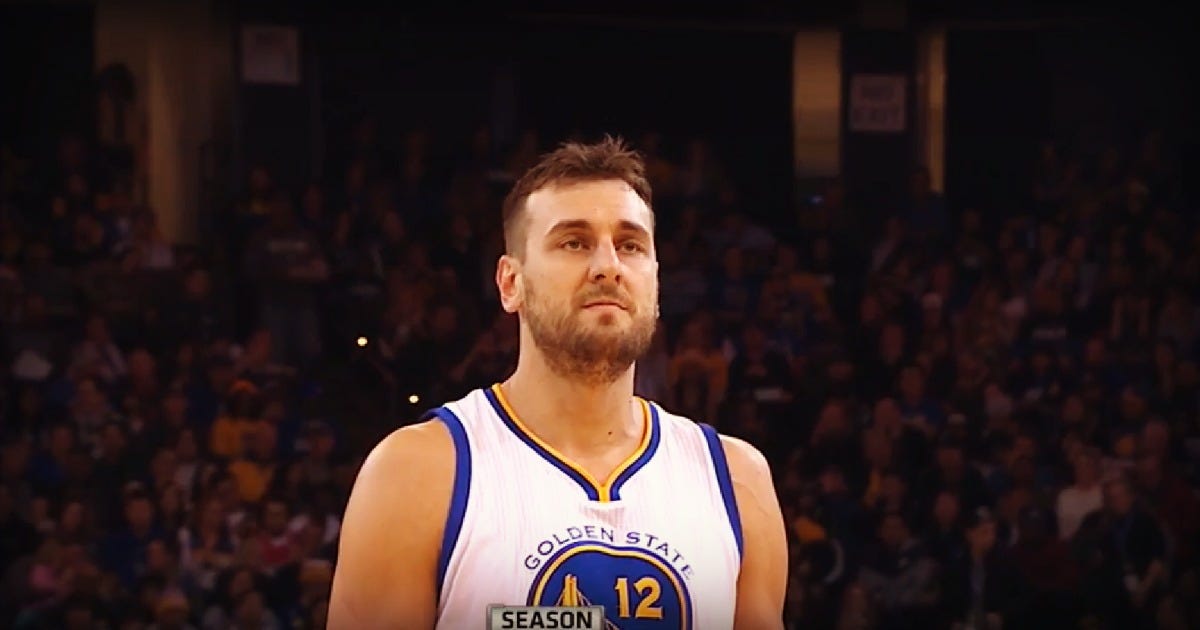 The four days of rest since the last Warriors game evidently had an effect on Bogut, who was active right from the start, providing rim protection and battling for offensive boards (eventually finishing with 5!). He garnered 4 points from put-backs, and one of them also led to a Draymond dunk.
[gfycat data_id="IlliterateDefinitiveGiantschnauzer"]
It wasn't all hustle and no flash from the big man though. He finished a beautiful lob pass from Stephen Curry and even busted out some rare post moves, resulting in a neat lefty hook which was all nylon.
[gfycat data_id="AmbitiousIdenticalDrake"]
[gfycat data_id="RewardingDarkArrowana"]
Of course, there was also the obligatory block, this time on Derrick Favors.
[gfycat data_id="VaguePaleHusky"]
No wonder that he leads the team in rejections.
---
All in all, this was a fine return to form for the Bogeyman. Just in time too, as Golden State's next game is a Finals rematch against the Cleveland Cavaliers. Appointment viewing for sure!
BONUS: GIFs of Bogey having absolutely no patience for anything he perceives as flopping:
[gfycat data_id="BogusVioletGoldeneye"]
[gfycat data_id="PleasingTornArabianoryx"]
The Bogeyman, always an entertaining watch!