Aussies in NBA: Thon Maker "appears much bigger" at Adidas EuroCamp
In 2014, a slight Thon Maker attended Adidas' EuroCamp as a tantalizing yet raw prospect from Australia by way of Sudan. Three years later — having since made himself a top 10 NBA draft pick and key contributor on a playoff team — Maker was now in attendance as a mentor and councillor for those trying to follow in his giant footsteps.
In between bestowing his knowledge, telling those of his inspiring story, and taking photos with fans, Maker was working a sweat up of his own.
Training exhaustively with younger brother Matur Maker and Bucks assistant coach Josh Broghamer, Maker continued to work on both his game and his body in anticipation of his second year in the NBA.
"So far it's been good," Maker said of the camp when talking to DraftExpress.
"Today is my second day at the camp. Just watching some of the guys play, and also getting a little workout in myself."
"Even though I'm supposed to be here for this event, at the same time I don't want to get out of rhythm and staying in workout season mode."
When asked what he was working on in particular, Maker highlighted his mobility and body as key areas.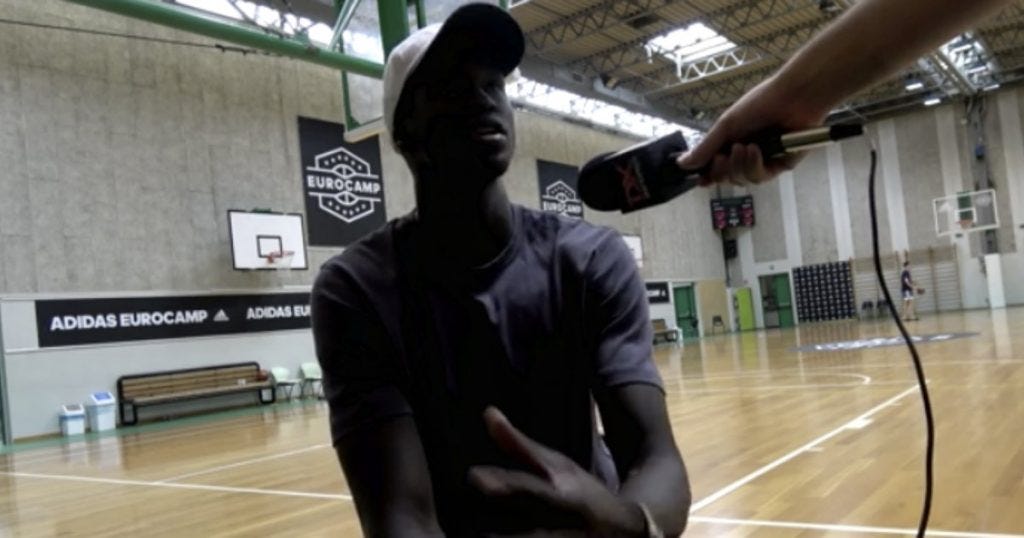 "Finding a way to expand my game more. Whether that's putting the ball on the floor, passing the ball and being on the move more. But alongside all of that I've still got to work on my frame a little bit, add a little bit on, a little bit of strength and see how all the skills adjust to that."
In their day two report from the camp, Jonathan Givony of DraftExpress noted that Maker appeared to have gained some substantial size, whilst continuing to shoot the ball well.
Thon is coming off a fantastic rookie season and doesn't appear to be resting on his laurels at all. He has been lifting diligently (even while here in Treviso) and appears to be much bigger in both the upper and lower body. - Source: ©DraftExpress
https://twitter.com/DraftExpress/status/873473792495894529
The Aussie is just two months removed from his rookie season, which culminated in him starting in all six playoff games for the Bucks, averaging 5.8 points, 3.2 rebounds and 1.8 blocks in the first round.
"I say this a lot but, the playoff experience that I got to experience I don't know what you can do with it but cherish it and enjoy it because not a lot of people get that," Maker said when reflecting on the post season.
"But at the same time, the way it turned out, I kind of understand now what it takes to win a game, what it takes to win a regular season game, what it takes to win a playoff game or, win a playoff series. Now I know what kind of level we've got to be income next year."
Maker surprised many in 2016-17 with his ability to play at the NBA level so quickly. The Aussie finished his rookie season on a strong note, and having noticeably bulked up just a few months into the offseason, Maker could be in for an even bigger leap in 2018.