Aussies in NBA: Checking in on Aron Baynes
It's fair to say it hasn't been the start to the season we hoped for Aron Baynes. After consistent preseason talk about an increased role in Detroit by Coach Stan Van Gundy and Baynes himself, so far it has not transpired that way.
Baynes has season averages of 4.1 points, 2.7 rebounds in just over 11 minutes, with shooting average of 55% from the field and 70% from the line. His usage rate is the lowest of his NBA career and his minutes down on last season.
Some local scribes have already brought out the daggers, and mocked Baynes for his output in relation to his salary.
However his sluggish production is the result of a number of underlying issues, some look correctable while others are concerning trends, so I thought I'd take a look at both.
---
Reasons for optimism
Firstly, Baynes is coming off off-season ankle surgery which delayed his start to preseason, impacting on his fitness level and familiarity with his new teammates.
Its understandable Van Gundy would then take a slow approach with Baynes, allowing him to build up his fitness and his cohesion with his team. Then as the season progresses have his minutes increase incrementally into the aforementioned 'increased role'.
While I'm not expecting big minutes here I would expect somewhere closer to 20 minutes rather than 10.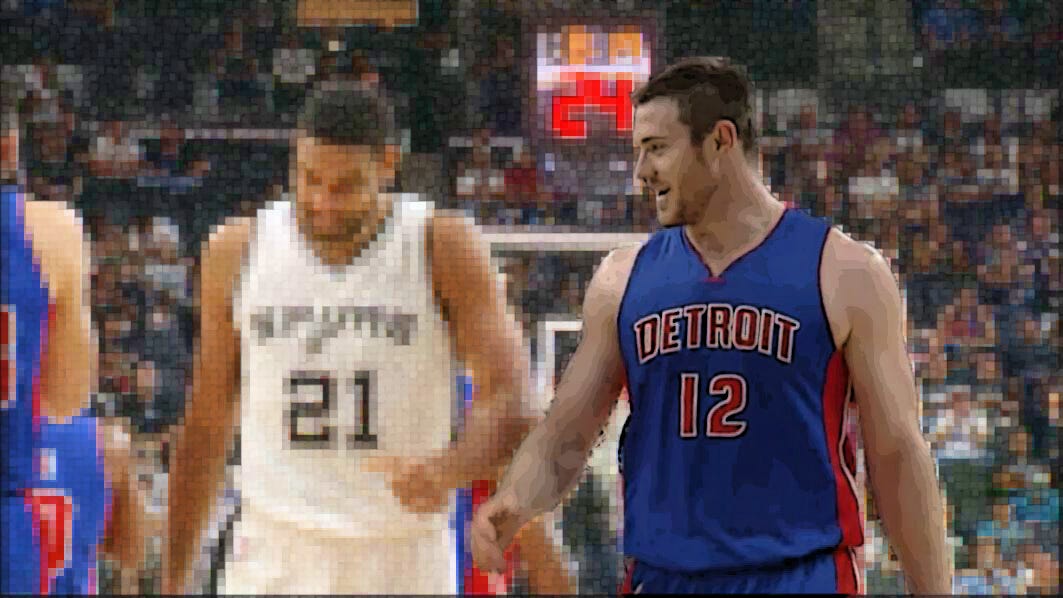 Secondly, Baynes has been playing a lot of time with the animated corpse of Steve Blake as his point guard. It's pretty hard for the big man to score on the court when his point guard can't create space by being any sort of scoring threat and fails to get him the ball in the spots he likes.
Van Gundy finally pulled Blake from the line-up in yesterday's game against the Lakers and Baynes put up a season high 9 points, in 7 minutes (see clip below). This situation should improve further when Brandon Jennings returns to the team from injury.
---
Reasons for concern
With that said, there are certainly some worrying signs for Baynes and his future in Detroit.
There is the beastly play of Andre Drummond, the player Baynes backs up at center, who is having a breakout year. Drummond leads the league in rebounding and double-doubles and has been so dominant in the paint he even makes hairy shoulders and bracers look good.
Consequently, Van Gundy is playing Drummond as much as he possibly can (5th in the league and 1st among centers in minutes) leaving little time left over for Baynes.
Looking back at Van Gundy's Orlando Magic days, he had Marcin Gortat who never saw the minutes he was capable of playing as the long-time backup for Dwight Howard. Gortat had to leave via a trade to Phoenix, to find more opportunities.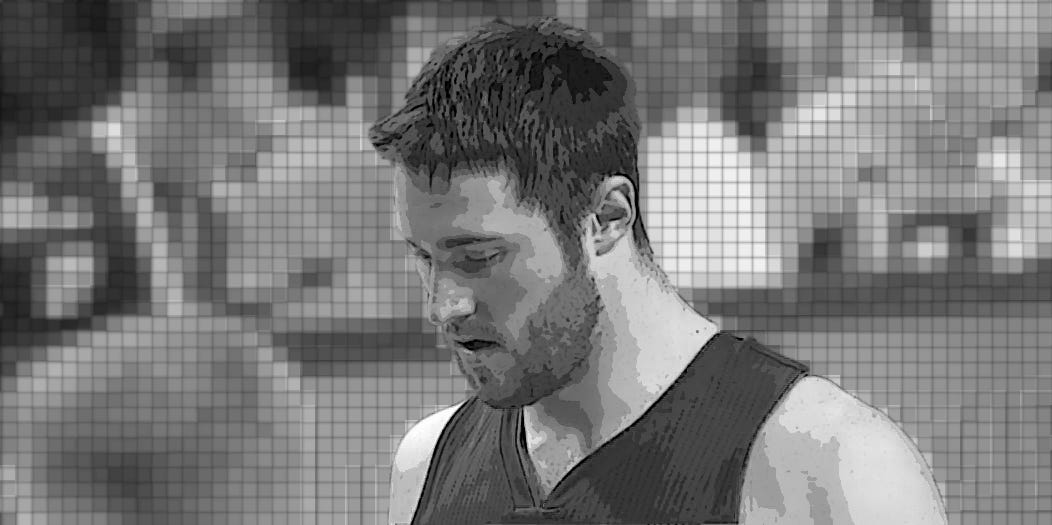 Finally, while the starters for Detroit have been very productive this season, the bench unit has been collectively awful, regularly bleeding away leads or letting games slip away.
According to hoopstats.com Detroit's bench is in the bottom two in the league in:
minutes,

points per game,

field-goal percentage,

free-throw percentage,

blocks per game,

rebounds,

steals.
Baynes was part of a highly successful bench unit on the San Antonio Spurs far the past few seasons, but these units had continuity and more talent.
To be fair, Detroit's main bench unit has consisted of Baynes, Anthony Tolliver, Stanley Johnson, Reggie Bullock and Blake, who besides Tolliver are all new to the team this season.
Still Baynes is part of this current atrocity of a second unit, and needs to find a way to gel with his bench buddies or they will all continue to ride the pine at a league high rate.
---
So there you have it, the good and the bad for 'Banger'. We're only at the first checkpoint of a marathon season, hopefully the next one is more positive.
https://www.youtube.com/watch?v=aFSYVX-WHy0