Discover more from The Pick and Roll
We're all about Aussie hoops. Independent, objective analysis and commentary. Insightful narratives built around Australian basketball. Read about our men and women in the NBA, WNBA, NCAA, Europe, national teams, NBL, WNBL, NBL1, prospects and more.
Over 2,000 subscribers
Is Andrew Bogut dropping a hint on his new NBA team?
The initial heat of free agency has subsided. Andrew Bogut has yet to be signed to a new NBA team, following his waiver by the Cleveland Cavaliers and subsequent rehab regime.
He last confirmed in early July that several teams were in the mix, and that a new deal was possibly a week or two away.
"I anticipate something getting done in about a week or two's time," Bogut had said. "We've sent all the scans to teams that are interested and they've got those, they're happy with them and they've started discussions now."
We are now approaching August, and it's all quiet on the front.
Then, Bogut tweeted this out earlier on Sunday morning.
https://twitter.com/andrewbogut/status/891372297961050112
It sounds like an ordinary, unassuming tweet about his mate's wedding, until you realise where Newport, Rho Island is.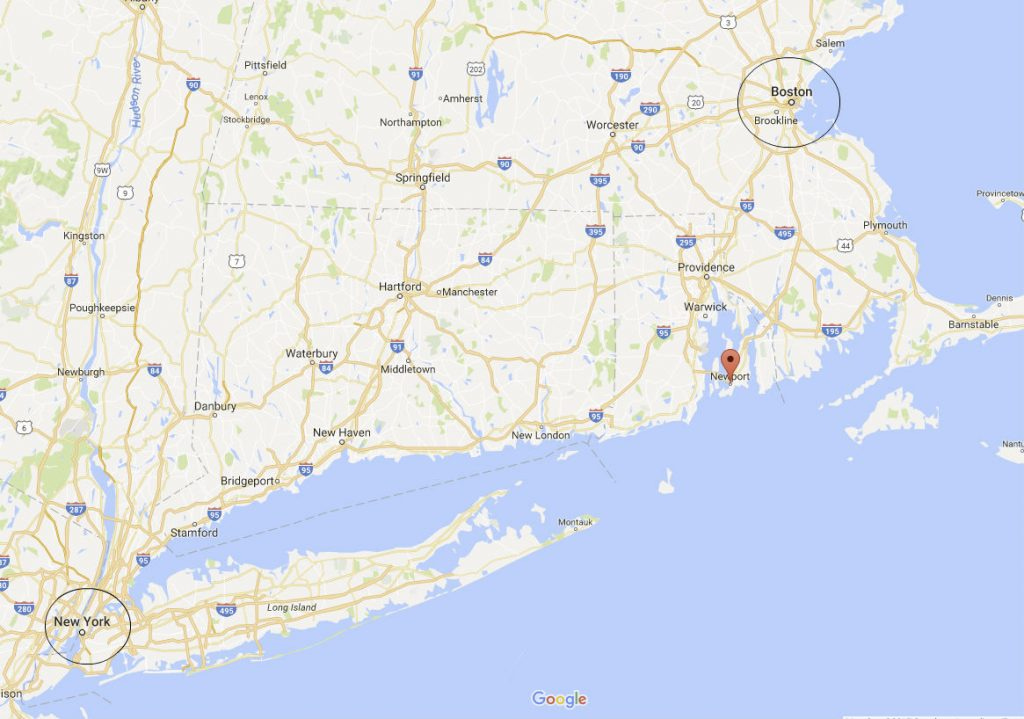 There are three NBA teams in the relative vicinity, the Boston Celtics, Brooklyn Nets and New York Knicks.
Newport is the closest to Boston, being an hour or so (in driving) away from the sports city, and two hours' driving away from the Red Auerbach Center, the Celtics' new training facility, which will be opened in spring 2018.
New York and Brooklyn on the other hand, are around four hours away by car, and an hour away by plane. It's not impossible, but let's say most people not named Kobe Bryant do not fly in on game nights, and would prefer to avoid spending eight hours or more commuting on home games.
Could Bogut be scoping his new home out in readiness of a new NBA deal, with the Celtics?
The reality check
Overreactions aside, Bogut was in attendance at his mate Harrison Barnes' wedding, which was held at Rhode Island.
It doesn't entirely exclude the possibility of him scouting the place out. Having said that, the situation looks a little uncertain. The Boston Celtics have already committed to 16 players (including Shane Larkin) on guaranteed contracts ahead of training camp.
It doesn't mean Bogut's signing with Boston is impossible. Fellow Boomer Aron Baynes remains the team's only true big man, and the Celtics' situation does paint a compelling argument for a rim protector and rebounder like Bogut, whose only concern might be the possibility of injuries.
It does mean the Celtics have to cut another player from their reserves like Abdel Nader, Daniel Theis, Shane Larkin, or perhaps one of this year's rookies (Jabari Bird or Kadeem Allen), to whittle the roster down to 15 for the regular season.
What's next?
Stay tuned, as Andrew Bogut's free agency continues.
Assuming no deals arrive by the time NBA summer ends, it's more likely a mid-season signing would happen for Bogut, as injuries kick in to NBA teams and the postseason chase tightens up. A mid-season deal would also shield Bogut from some of the wear and tear the long NBA season brings, which might not be an entirely bad thing.